Average Ratings
---
13 out of 16 people recommended this car.
---
Never again for a Land Rover
by Don't let looks deceive you. from Ft Lauderdale, FL | January 21, 2015
I had to have the 2014 Evoque. Purchased in August 2014, has been in the shop for engine/transmission problems and no cure in sight. I would never recommend this vehicle or company. Beautiful vehicle, but that is it.
Purchased a new car
Uses car for Work
Does not recommend this car
---
very nice
by darc from fort st john bc | January 13, 2015
seen one in town and fell in love with it, test drove/purchased one with the dynamic trim and it was even better then I had imagined. its not a sports car but it handles well for a crossover and at times feels sporty. gas mileage is low due partly to a very small gas tank but its not why I bought it, or I would own a civic. I have alittle over 10000kms on it but I have enjoyed every one, having seen very few like it in my travels is just an added bonus, very nice suv IMO.
Purchased a new car
Uses car for Having fun
Does recommend this car
---
Evoque
by Diet Doc from Phoenix | May 15, 2014
great car has a few quirks like not being able to switch to digital speedometer (which is available on all Evoques except the United States for 2013. It's great driving and great looking. interterior on the Dynamic trim level is superior. 825 watts stereo is great also.
Purchased a new car
Uses car for Transporting family
Does recommend this car
---
Finally Got Mine.
by LoveRangerovers from Portland, Oregon | April 25, 2014
I've loved Range Rovers for years and decided last year that I would buy one after visualizing and praying since November last year and seeing it during the SuperBowl when my husband fell for it and loved the design (remember the burnt orange car with the dog and the lost scarf?). We test drove this at the dealership and ended up buying it on the spot. In fact, we'd just signed the paperwork before a couple who'd seen it earlier returned to purchase it. Since it's just the two of us at home now I drive it mostly around town and short trips and it's perfect for me. Comfortable, stylish and classy. I like the fact that you don't see a million of them on the road like we did with the Toyota Rav4 I had prior(though a great Moms car) but there are two in my neighborhood including mine yet we are in a class by ourselves and heads certainly turn when you drive by. I only wished I'd known about the Plus version to get that great looking Panoramic roof. This is Definitely the last car I'll ever buy, barring winning the Lottery.
Purchased a new car
Uses car for Just getting around
Does recommend this car
---
I HATE MY EVOQUE
by NOLA Renovator from New Orleans, LA | February 17, 2014
This car looks great standing still. The sound system is great, the seats firm and comfortable, the ride decent, great gadgets - high beam assist works like a wizard - I'm an engineer and the ability for the car to figure out when to turn on and off the high beams is quite cool. HOWEVER, I get similar mpg to my 4.2 liter V-8 BMW X-5 (about 2-3 mpg more), but with a gutless 4 cylinder. At a standstill, you floor it, count to two, then the car starts accelerating. Under 3000 rpm you get nothing. At 3000 rpm, the turbo kicks in and gives you too much. It's really an issue in traffic. At 30 mph in moderate traffic, you barely give it a little gas and it drops what feels like two gears, hits 3000 rpm, snaps your head back, you get off the gas, tap the break, and start over. It is enough to make me hate driving it. I believe Land Rover realized this, as well as the horrible gas mileage, and put a 9 speed in the 2014. It's sticker is 30 mpg highway instead of 28. After shelling out mid 60's for the Dynamic version, I find myself regretting the commitment I made. I called Land Rover to see if they would take it back, and they said it is operating as designed, so no. The head mechanic at the dealership explained to me there is way too much piping between the turbo and the engine, making the turbo lag worse. I have been driving on the gravel/snow program, which reduces the hard downshifts, but decreases acceleration as well. I have never owned a vehicle I paid more for, and also hated it any more than this one. Shame on Land Rover/Tata for selling such a poorly designed vehicle.
Purchased a new car
Uses car for Commuting
Does not recommend this car
---
Worth going to range rover
by Jonny from | February 17, 2014
Before I bought the amazing range rover I was buying cars from infinity they were okay but a little out of my price range then I went to Nissan I thought nice car save money but turns out not what happened so I decided to take a look at range rover so happy I did it was worth it I am getting awesome gas mileage it's comfortable and great to drive is it a little out of my price range yes but I don't care so worth it never getting any other brand the only thing is I don't get what that space is for in the middle console sort of strange but it's good to hold pretzels in
Purchased a new car
Uses car for N/A
Does recommend this car
---
Best Car-buying Experience
by Local Rover from Hanover, MA | December 26, 2013
The title says it all! My Evoque is a luxe NE necessity, and Land Rover, Hanover, is the place to Go!
Purchased a new car
Uses car for Just getting around
Does recommend this car
---
Excellent Vehicle
by Former Lexus Owner from Sturtevant, WI | December 4, 2013
I just recently purchased this vehicle in the Dynamic Premium Trim Level. I love the look, feel, and performance of the vehicle. Living in the Midwest, i recently traded in my ISF for this vehicle, and have been very pleased with the decision so far. The dealer ship was great and so is the vehicle.
Purchased a new car
Uses car for Transporting family
Does recommend this car
---
Evoque is a Nightmare
by Frustrated from Baltimore MD | November 12, 2013
The Evoque was towed back to the dealership within hours of me taking possession due to engine problems. After 5 days the dealership said it replaced a sensor and returned it to me. After 6 more days, the engine problems were back.. Vehicle towed back to dealership, which had it for over a week and replaced the entire computer for the engine and put over 300 miles on the vehicle testing it. Got the vehicle back and the first time I drove it the engine would not start when I wanted to return home. The vehicle could not connect to its own key fob in the vehicle. Waiting for dealership to tow it back again. The dealership has had the vehicle more time than me and put more miles on it than me since I purchased it Oct 17, 2013.
Purchased a new car
Uses car for Transporting family
Does not recommend this car
---
What a great crossover!
by Henry from Denver, CO | November 8, 2013
the best category to put this car in is a Crossover, in fact the first crossover ever from the legendary land rover and they hit the nail right on the head, everything in this car is meticulously thought of and perfected cosmetically and functionally. I was driving the 2 door version on a road trip at night the dashboard and the interior the comfort and ride made me forget that I was actually driving it honestly felt that I was flying an airplane. the Meridian sound system is hands down the best I have heard in a car made my 10 hour ride as enjoyable as it could get. the 2 door version is definitely the winner between the two models, I believe the original prototype was a coupe and they later added the 4 door model for functionality but I think that was a big mistake the whole style of the car is ruined by the second set of doors so if you don't absolutely need the second door I recommend buying the 2 door, you will still have a second raw seat that has even more head clearance! and the look of the coupe is just gorgeous I get looks and comments from everyone that notice it and it does get noticed a lot.
Purchased a new car
Uses car for Having fun
Does recommend this car
---
People Who Viewed this Car Also Viewed
Select up to three models to compare with the 2013 Land Rover Range Rover Evoque.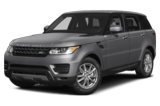 2014 Land Rover Range Rover Sport
Starting MSRP
$62,600–$92,400
Compare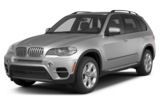 2013 BMW X5
Asking Price Range
$29,568–$48,932
Compare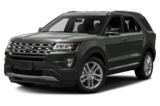 2016 Ford Explorer
Starting MSRP
$31,050–$52,970
Compare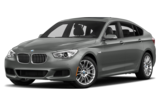 2014 BMW 535 Gran Turismo
Starting MSRP
$60,200–$62,500
Compare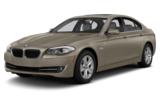 2013 BMW 550
Asking Price Range
$34,663–$53,703
Compare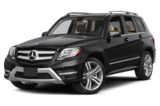 2013 Mercedes-Benz GLK-Class
Asking Price Range
$24,786–$37,378
Compare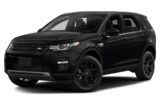 2015 Land Rover Discovery Sport
Starting MSRP
$37,070–$45,570
Compare
2016 BMW 535
Starting MSRP
$55,850–$58,150
Compare
Featured Services for this Land Rover Range Rover Evoque