There are those folks who, when they buy something, want it all. For them, there is the 2003 Land Rover Range Rover -- part sport-utility vehicle, part luxury land cruiser, part off-road terrain-masher and part technology palace. Totally reworked for the current model year, the latest-generation Range Rover is the automotive equivalent of a big onion -- so many, many layers of features are included that buyers would be wise to spend a good week with the owner's manual before doing serious driving. The first thing that struck me about the tested model, however, was more basic: The 2003 Range Rover does not look like a Range Rover. I call this a good thing. The Range Rovers of my memory all but radiated an image of "square boxes stuck together to make a safari vehicle." Not now. The '03 Rover is comparatively stylish, with some nice side-panel sculpting and rounded edges from bumper to bumper. At 195 inches long and 73.3 inches high, the Range Rover looks like a seven-or eight-seater. Rest assured, it's a five-seat vehicle. That means no effort was made to squeeze in more seats, and there's plenty of room inside for five to stretch out. Slipping into the driver's seat is like settling in to an executive office. Rich wood and leather surround a working area that puts scores of features within reach. For all the Range Rover does, the cockpit is not overwhelming. Learning just what all the buttons do takes time, but it's worth the effort, particularly in off-road mode. Where to start? Let's just say that the standard list of safety, security, comfort and convenience features is novel-length and contains numerous items one expects from a high-end sport-utility vehicle. Highlights include air bags covering all angles, park-distance control, heated front windshield, auto-dimming exterior mirrors (with heat and folding features), height-adjustable seat belts, triple-zone climate control, exterior puddle lamps, power sunroof, telescoping steering wheel, 570-watt premium sound system with 15 speakers and surround-sound, a six-disc CD changer and a satellite-based navigation system. The steering wheel contains enough controls to keep you busy for hours simply idling in the driveway. Rolling, the Range Rover continues to impress. A 4.4-liter V-8 does not break off your sunglasses with 282 horses, but it moves the 5,379-pound SUV around with authority in all paved-road situations. Independent suspension front and rear is rock-solid; there's virtually no sway in the vehicle -- admirable, given its size. Strategic placement of aluminum enabled Land Rover engineers in England to bulk up the vehicle elsewhere. Their efforts have produced an amazingly quiet interior -- soft-spoken passengers can be heard even when the Rover is working its hardest. But for all this, the new Range Rover might be most impressive when it ventures off-road. Ther e are a lot of upscale SUVs out there that feel great on city streets and freeways and then disappoint when asked to play in the mud. This Range Rover is not one of them. With 325 foot-pounds of torque rolling in at just over 3,000 revolutions per minute, the Range Rover rolled up to the Sierra Nevada with nary a whimper. Off-road in mountain country, it tamed gravel, mud, rocks, snow and slush -- uphill and down -- with ease. For sure, the four-wheel-drive Range Rover is handsomely equipped to deal with almost anything that comes up off the paved roadways. Composed of three steel subframes and riding more than 11 inches off the ground, it rides over most ground clutter with barely a rattle. A choice of normal, sport and clutchless manual modes in the five-speed gearbox lets you adjust to the environment. The two-speed transfer gearbox is easily worked (high-and low-range shifts can be done on the move) and flawlessly tuned. A torque-sensing center differential and four-wheel traction control also are top-drawer. Stability is further enhanced by a hill-descent-control feature. The SUV's air suspension system can be adjusted from the driver's seat to any one of four positions, a sweet feature for those who remember off-roading as an adventure in getting out of the vehicle to make adjustments. Passengers not used to serious off-road excursions might find the Rover's ride a little jarring. Having driven SUVs that could not handle rough terrain, I found the Range Rover's ability to rock and roll with the punches refreshing. For me, it tackled wilderness obstacles the way an off-road vehicle is meant to tackle them -- stepping directly onto and over things as opposed slipping and sliding over them. This is the abridged rundown of the vehicle's capabilities. Listing all of them would require a three-part series. Are there drawbacks? Well, the Range Rover starts at $71,200. Fuel economy ratings come in at a thirsty 12 miles per gallon in the city and 17 mpg on the highway for an estimated annual fuel bill of nearly $1,800. Steep stuff, but I'm guessing that most people who put down $71,200 on a motor vehicle are not terribly worried about the annual cost of their gasoline. Not being one of those people, I think the thing that would bother me most in the new Range Rover is taking it off-road and waiting for that first scratch to show up on its $70,000-plus body. For those who can afford the Range Rover fare, Land Rover has generous ownership plans that include a four-year/50,000-mile warranty and 24-hours-a-day roadside assistance. Not only that, virtually all the Range Rover's goodies are standard; the only add-ons with the tested model were a $100 California emissions fee and $665 for transportation. It almost makes having it all sound affordable. Almost. Land Rover Range Rover at a glance Make/model: 2003 Land Rover Range Rover. Vehicle type: Five-seat, four-door, four-wheel-drive sport-utility vehicle. Base price: $71,200 (as tested, $71,965). Engine: 4.4-liter V-8 with 282 horsepower at 5,400 revolutions per minute and 325 pounds/foot torque at 3,600 rpm. EPA fuel economy: 12 miles per gallon city; 17 mpg highway. Transmission: Electronic five-speed automatic with clutchless manual-shifting mode, two-speed transfer gearbox and other special features. Steering: Power rack and pinion with speed-sensitive feature. Brakes: Power four-wheel discs with all-terrain anti-lock. Suspension type: Independent front and rear with electronic air suspension and automatic load leveling (MacPherson struts on front, double wishbones on rear). Cargo volume: 62 cubic feet with seats folded. Fuel tank: 2 6.4 gallons. Curb weight: 5,379 pounds. Front track: 64.1 inches. Rear track: 64 inches. Height: 73.3 inches. Length: 195 inches. Wheelbase: 113.4 inches. Width: 75.7 inches. Ground clearance: 11.1 inches (in off-road mode). Tires: P255/55HR19 all-terrain radials. Maximum towing capacity: 7,700 pounds (with specified tailoring package). Final assembly site: Solihull, England.
---
People Who Viewed this Car Also Viewed
Select up to three models to compare with the 2003 Land Rover Range Rover.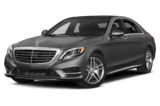 2014 Mercedes-Benz S-Class
Asking Price Range
$55,755–$98,499
Compare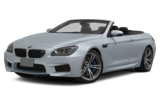 2012 BMW M6
Asking Price Range
$55,445–$68,833
Compare
2011 Lexus IS 250
Asking Price Range
$14,684–$25,104
Compare
2016 BMW i8
Starting MSRP
$140,700–$140,700
Compare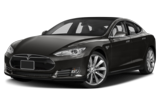 2014 Tesla Model S
Asking Price Range
$43,069–$86,861
Compare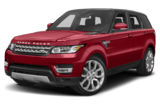 2016 Land Rover Range Rover Sport
Starting MSRP
$64,950–$111,350
Compare
2012 Infiniti G37
Asking Price Range
$14,521–$27,937
Compare
2014 Audi A5
Asking Price Range
$24,935–$40,891
Compare
Featured Services for this Land Rover Range Rover