Average Ratings
---
7 out of 11 people recommended this car.
---
Best SUV period!
by Edson from Dallas, TX | June 9, 2014
This is my 4th Rover, the first one being the Sport, and now my 3rd HSE. I don't understand why people are scared of them, the dependability has been amazing, and easily the best tow vehicle I've had! My last one was nearly perfect, but got totaled from the rear by a Yukon (distracted by phone), I barely felt the hit, but both cars were demolished, especially the one that hit me! I'm loving my A/C cooled seats on the latest one, as I live in the south US, as well as the fact that the fuel consumption does not get a big hit when towing, which by the way, is the second best thing I love about this! (You can barely feel you're towing something)
Purchased a new car
Uses car for Just getting around
Does recommend this car
---
Elegant ophistication and power
by Adi from Los Angeles | July 21, 2013
Considering this is the best 4x4 ever made, the Supercharged is powerful, extremely elegant, and a breeze to drive. I often let friends drive it when we go out together, and they get over their intimidation very quickly. Not more than two minutes into it, they feel comfortable maneuvering this car and that it is easier to drive this 6 ton car then their own sedan. No, I am not a dealer and do not have interest in land Rover Corp. I really mean it. If you think about the enormous sophistication of the car, I'd categorize it as extremely dependable. I've actually had 5 RR's thus far, and the only myth of repairs reputation has been true for my very first, the 'Classic' RR I owned. Since then, I had nothing but very dependable experiences. The large windows offer a panoramic view which makes me feel like I'm on my bike, or rather, on vacation every time I drive it. It's soft on the road, has good sound system, and so much power that I get 'wows' and then 'please let off' all the time. How much more can one ask from one machine? It's my fifth and I'm going for more.
Purchased a new car
Uses car for Commuting
Does recommend this car
---
Breaks Down Way Too Much and Dangereous 2007 HSE
by bigbangbar from Los angeles, CA | February 3, 2013
This SUV is a nightmare, expensive upkeep, the seat is very uncomfortable on long trips leaving your bottom sore. I bought mine used with about 62K miles on it but by the time i got to 78K miles the vehicle has cost about 9K in repairs, First the engine wasn't in line with the belts on the water pump so it had to be shimmed as it was a recall from the factory because it kept chewing up the belt. You would figure for a nearly 90K new vehicle the factory could line up the engine correctly to the attached equipment. The suspension keeps failing and it won't go back up on the airbags. One time I was driving it about 35 miles an hour coming down a steep hill and the complete brake system locked right up on me. I bought my 2007 for 35K in late 2011 and now in early 2013 its only worth about 18K on a trade in and 24K at retail. Adding the repairs and the depreciation this vehicle has cost me about 26K in 15 months. Thats nearly 2K a month for this terrible vehicle. I would even hesitate owning one if I was given one for free. Do yourself a favor and buy a dependable chevy tahoe like I just did and save yourself lots of headache and towing expenses.
Purchased a new car
Uses car for Transporting family
Does not recommend this car
---
Range Rovers
by Range Rovers are heavenly from Denver, CO | April 1, 2011
These is the most elegant beautiful SUV on the road. It is powerful and has all of the feature you could ask for and it does everything, the seats are so comfortable that you can sit in them for ever, they are climate controlled and are completely adjustable in every way. The technology is amazing and there is lots of it, from the rear view camera to parking sensors. Beauty beyond you can imagine, but I have never had to take it to the shop, even though I take it on intense of roading trips that it does perfectly on and drive it in snow, in which it does great in.
Purchased a new car
Uses car for Just getting around
Does recommend this car
---
Great car if you take care of it.
by Land Rover Lover from Denver, CO | January 7, 2011
The Range Rover is unsurpassed when it comes to both luxury and performance in all (especially unfavorable) weather conditions. It's a smooth ride and virtually unparalleled in luxury and interior comfort. There are some people who complain about problems and/or reliability. But this is one of those cars that can be reliable and do an easy 100k+ miles if you take care of it. Some cars you can drive for 10k miles before needing an oil change or service. But a Range Rover is one that you need to stay on top of with routine oil changes and services. Doing so every 3k miles helps ensure that the car will take care of you too in miles to come. Replacing parts is expensive. But any car in its class is. If you buy used, check the history report to make sure that the previous owner took care of it and you won't have any unpleasant surprises. Just take care of it, and enjoy!
Purchased a new car
Uses car for Just getting around
Does recommend this car
---
Roger the Range Rover
by BRIT 1 from manchester, MA | August 6, 2010
Smooth, comfortable and classic just the ticket! This vechicle glides along the road and will tackle hillsides without any problems. The Range Rover is perfect for work, sporting and social events.
Purchased a new car
Uses car for Commuting
Does recommend this car
---
Best vehicle I ever owned
by Love My Rover from Scottsdale, AZ | October 24, 2009
This has been the best vehicle I have ever owned. In 30,000 miles the only thing I've had to do is, replace the brakes and oil changes. Mine has been reliable, head turning and a joy to drive. I would recommend this vehicle to anyone. Although pricey, I have not regret my decision to purchase my Rover. I do find it a little top heavy and getting out into traffic with the a/c on I shift into "sport mode" to get more torque out of the engine. I am also very happy with the gas milage, I'm getting an average of 17.8 mpg, which I consider very good for a vehicle of this size and weight.
Purchased a new car
Uses car for Just getting around
Does recommend this car
---
Needs Based
by Altitude from Snowmass, CO | December 20, 2008
Amazing features and design. The interior finishing and comfort is second to none and the off-road capability is phenomenal. The supercharged engine is a requirement as the vehicle weighs so very much and thankfully the brakes are up to the challenge. The vehicle's weight and height hinder any quick handling maneuvers, but make the off-roading experience very smooth. Reliability is obviously an issue, so make sure you have a good dealership nearby and have extended warranty coverage. If your needs are governed by the environment- winter driving, rough roads, mountains- this vehicle is hard to surpass. Buying used certainly helps the dollar value.
Purchased a new car
Uses car for Just getting around
Does recommend this car
---
Great to look at, but a nuisance to own
by James, fine car enthusiast from Bergen County, NJ | December 1, 2007
Ran well first 2500 miles, then electrical problems (window didnt open), back to dealer 4 times, then something else broke. Some rattles. Lovely leather. Don't buy this car unless you live close to a dealer!
Purchased a new car
Uses car for N/A
Does not recommend this car
---
The least Reliable car I've ever owned.
by Car Owner from Atlanta, GA | October 15, 2007
These cars are great until about 30,000 - 50,000 miles. Everything in the cars begins to break. In my car, the nav. system, suspension, alternator, battery, electric seats, and many other items failed. They were all replaced for free at the dealership, however, when you pay the high price for these cars, they should atleast run for a little while.
Purchased a new car
Uses car for N/A
Does not recommend this car
---
People Who Viewed this Car Also Viewed
Select up to three models to compare with the 2007 Land Rover Range Rover.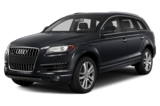 2014 Audi Q7
Asking Price Range
$34,179–$50,147
Compare
2007 Infiniti M35
Asking Price Range
$7,063–$16,039
Compare
2014 BMW 535d
Asking Price Range
$30,723–$49,091
Compare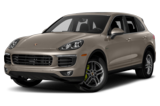 2015 Porsche Cayenne E-Hybrid
Starting MSRP
$76,400–$76,400
Compare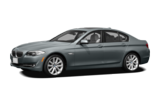 2012 BMW 528
Asking Price Range
$16,910–$30,278
Compare
Featured Services for this Land Rover Range Rover