Average Ratings
---
28 out of 30 people recommended this car.
---
Love everything about this car
by Heavy commuter from PA | September 17, 2013
Needed to buy a car, as my previous lease was up and I was just starting a new job where I would be commuting 400 miles per week. I really wanted to buy a hybrid for the gas savings, but had also kicked around the idea of buying a pre-owned luxury car, since I'd never owned one before (cost-prohibitive). Enter the CT200h, suggested to me by my son. I had a hard time finding a 2011 pre-owned one available - but once I drove it, I was sold. The interior is beautiful, love all the keyless features, and the drive is smooth. I'm getting about 40mpg highway, and much better than that in traffic and city/town driving. The sport mode is more than adequate for on ramp/acceleration use. For me, this was the perfect combo of a hybrid and luxury car, and affordable for me buying a pre-owned model. Highly recommend!
Purchased a new car
Uses car for Commuting
Does recommend this car
---
Lexus CT200h
by kar krazy 72 from Fort Greene Brooklyn, NY | July 2, 2013
Love this car!!! Purchased pre-owned w/ 13,000mi. The only reason I rate the performance 4 star is obvious... it's a hybrid - zero to 60 in about 10 seconds, but it still feels peppy around town (NYC). Great city car, and very easy to parallel park. I have driven it almost everyday since I bought it, and 1 month later I still have not stopped for gas, although it's almost on empty. For us this car is amazing and classy, even though it does not qualify as SULEV due to it's weight 3100lbs. and 43MPG combined. SULEV must get at least 45MPG. We previously had a Mercedes C300- 3.0L and a Volvo S60 2.5 turbo, they both sucked fuel and the styling on both was your average Euro-sedan. Lexus may have won us over, and I "was" a die hard Mercedes fans until I bought this car. Mercedes, Volvo, BMW, and Infiniti better pay attention. At least you can get an Audi diesel with similar fuel economy.
Purchased a new car
Uses car for Just getting around
Does recommend this car
---
Love it!!!
by YoYoYouYo from Minneapolis, MN | March 4, 2013
This car is sweet. It has great looks vs most hybrids that get 40+ mpg, has comfortable ride and can be fun to drive. I don't know who the guy is who said you can only get 32 mpg... I'm averaging 45 mpg and I drive freeway mainly doing 70MPH. As with any hybrid if you want to get the best MPG you have to make some adjustments in your driving, but it is well worth it. If you choose "sport mode" you will still get around 40 mpg and the car is actually pretty fun to drive. It won't win any 0-60 races but it gets up to speed with ease. As far as cost goes, I bought a new 12 premium for 6600 off of MRSP!! I commute 120 miles per day and drive a lot for family so it is essential that I have a Hybrid. I'd prefer that navigation and premium sound comes standard, but I can live without. Can't beat the reliability and it is actually a COOL Hybrid.
Purchased a new car
Uses car for Commuting
Does recommend this car
---
Great fuel economy with a luxury touch
by RSo from SC | February 7, 2013
I was in the market for a fuel efficient vehicle (hybrids mainly) but wanted something nicer than a Prius. Enter the CT200h. It has the same drivetrain as a Prius but that basically where it ends. It gets great fuel economy (I'm getting roughly 42-44 mpg each tank) but has decent looks and many luxury features for the interior. I opted for a CTh with the navigation/info center. Without it, the dash seems a little outdated. The ride can be a bit bumpy at times but the stock suspension seems to be very agile in corners. As for performance, there isn't much. I knew this after test driving it but fuel economy & features for my main priorities, not performance. Sport mode adds a little pep but after 40-45mph, it's obvious you're in a hybrid. Overall, I enjoy the great gas mileage and all the nice features and would definitely recommend this car to anyone who is looking for fuel economy with a little bit of a luxury touch
Purchased a new car
Uses car for Commuting
Does recommend this car
---
FUN+luxury+money saving and SUSTAINABLE
by Keven from Ashburn, VA | December 4, 2012
Looking for a FUN/LUXURY/RELIABLE/ECO-FRIENDLY/SUSTAINABLE/STYLISH car?? you have already found it. Bought my car in march 2011 and so far 0 problem 0 disappointment but so much joy and proud of being a CT200h owner. Besides it's great performance and look this car is by far THE MOST ECO_FRIENDLY/GREEN car i have seen and driven. car is made of materials that 90% of it can be recycle!!! exp: speakers are made of bamboo!! and Nuluxe seats weights half as much as leather and its manufacturing process generates 65% fewer CO2 emission than traditional synthetic leather and no VOCs. "according to Lexus CT200h car brochure" I am getting up to 50 mpg in city. YOU CAN'T GO WRONG WITH THIS CAR. It satisfies your sporty needs with out getting you in trouble and saves you enough money to pay your other bills.
Purchased a new car
Uses car for Commuting
Does recommend this car
---
Great compact car.
by prosperity from Australia | March 4, 2012
Comfortable, quiet, firm ride but the kind I like, more than adequate performance including out on the open road and economy is a given. It's going to be cheap to service (unlike some of its Euro competitors) and you get Lexus dealer service that is the best. Driving the car is a most enjoyable experience. Apart from all of its obvious attributes, it just seems to put you in a happy, feel-good state of mind.
Purchased a new car
Uses car for Just getting around
Does recommend this car
---
This is not a hybrid
by Hybridnomore from Miami | March 3, 2012
If you are buying this car because of the mpg, the only way you are going to get it is by driving like grandpa, if you drive it at 55mph or above the most you can get is 32mpg and DO NOT USE THE SPORT MODE otherwise not even 30mpg.
Purchased a new car
Uses car for Commuting
Does not recommend this car
---
Love, Love, Love this car.
by Love this car! from Raleigh, NC | February 21, 2012
With gas prices going up up up....43 miles to the gallon is a real winner. It is a great car and would recommend it.
Purchased a new car
Uses car for Commuting
Does recommend this car
---
great gas saver
by gas saver from Houston Texas | February 13, 2012
I would recommend you look at the gas milage and the fact that it does not require premuim gas . This car is true to the MPG rate I love it .
Purchased a new car
Uses car for Commuting
Does recommend this car
---
love this car
by hybrid guy from orlando | January 8, 2012
This car gets awesome mileage. Live in Orlando...worst traffic in America 4 minute red lights and all. I consistently get 43-44 mpg. My Honda Civic hybrid was lucky to hit 35mpg. Can haul a fair amount with rear seats down and have traveled with four fairly comfortably. Its about time that they made a sporty hybrid lie this car. Guys at car wash fight over driving this car.
Purchased a new car
Uses car for Work
Does recommend this car
---
People Who Viewed this Car Also Viewed
Select up to three models to compare with the 2011 Lexus CT 200h.
2008 Volvo S60
Asking Price Range
$3,495–$12,891
Compare
2014 Toyota Avalon
Asking Price Range
$19,496–$29,584
Compare
2011 Jeep Wrangler Unlimited
Asking Price Range
$18,747–$35,951
Compare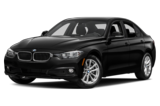 2017 BMW 320
Starting MSRP
$33,450–$35,450
Compare
2014 Hyundai Santa Fe Sport
Asking Price Range
$14,900–$26,060
Compare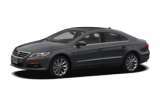 2009 Volkswagen CC
Asking Price Range
$5,887–$14,119
Compare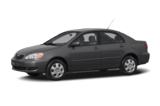 2008 Toyota Corolla
Asking Price Range
$4,420–$10,472
Compare
Featured Services for this Lexus CT 200h