Average Ratings
---
30 out of 38 people recommended this car.
---
Not worth the money & behind the times
by ShiShi from Phoenix, Arizona | May 22, 2015
I purchased a 2013 Lexus ES 350 midyear 2013. I have heard rave reviews about its quality and reliability. In my opinion, this car is nothing special, nor is it worth whatever extra one pays for its hallowed name. I am impressed by its reliability - not having to bring it in for repairs - so far. I'm a careful driver and am getting about 21 mph regular gas, nothing great. I did have a problem which was corrected after a second visit to a dealer: the front door swings back at me when it is opened and doesn't stay open. Inside it is just okay. It is interesting that I almost dislocate my shoulder to get into the mid-car seat storage area. Very difficult to do. The ride is just OK but it seems to magnify road noise quite a bit, something that should be addressed in the suspension. The GPS and radio is quirky, not easy or quick or safe to use. The GPS seems to be designed around 1980 and hasn't changed much. Primitive maps, unnecessary information, difficult navigation and no satellite view available on the screen. Even shuttles from the airport have these now. And there is no easy way to install an up-to-date navigation system in this car.Lexus needs a serious update to mobile WiFi hotspots like cheaper cars now have. I don't recommend this car - there are better thought-out cars around for similar prices.
Purchased a new car
Uses car for Just getting around
Does not recommend this car
---
An excellent long-term investment
by I like cars from Oman | October 19, 2014
My wife bought the car brand new from the dealer, and honestly I think it's comfortable, reliable, and most amazing thing is the fuel economy, it's really better than I expected for a V6 engine. The ride might not be the best in its class, yet it's very acceptable, when I ride it in the city I don't feel tired from it. I am not a big fan of leather seat, but they're quiet good. The interior is really practical and elegant, not too many stuff going around there. The dealer here is excellent and I think so far 1 year of owning the car no reliablility issues of what so ever. The only thing I ddin't like is the way it stops after breaking, a bit unsmooth.
Purchased a new car
Uses car for Commuting
Does recommend this car
---
Awesome Car!
by Alexi E Sthreefifty from Chicago Area | September 27, 2014
Lexus Engineers think of everything to make your ride comfortable and enjoyable. This is not a Prorsche (test drove one recently) so don't expect sports car handling, but it a beautiful luxury car.If you want a sporting ride & luxury, go with the GS for a few thousand more. Truly enjoy the quite ride and love the Mark Levison audio system and optipn you get with the Ultra-Luxury model. This is my first Lexus. Traded my Toyota Avalon XLS for it. Definitely a trade up. Test drove a 2104 Toyota Avalon XLS before deciding on this one. Very happy with my decision to go with the Certified ES. Cars.com was a great help.
Purchased a new car
Uses car for Commuting
Does recommend this car
---
Not worth the money
by Lexus owner from Lincoln, RI | August 9, 2014
Since we are of retirement age, we traded in our LS for a less expensive ES. BIG mistake. This car has a very rough ride and the headrests are so annoying. They seem to stick in the back of your head. This car has not found a bump it doesn't love. We so enjoyed going for long rides in our LS but I can't wait to get to our destination so I can get out of this ES. We will be trading this 2013 in as soon as we can find a car with a comfortable ride.
Purchased a new car
Uses car for Just getting around
Does not recommend this car
---
Lexus ES 350
by I've driven so many models... from Memphis, TN | January 25, 2014
I would not buy one again…my 2019 Infiniti G37 was much better…after less than a month with the ES 350 I have had some reliability issues and the Memphis, TN service department is difficult to communicate with, especially when they do not call you after telling me they would call me plus say they will do something then don't…overall, I wish I could return this car today and get another Infiniti.
Purchased a new car
Uses car for Just getting around
Does not recommend this car
---
Very disappointed
by Mike from Canada | December 7, 2013
Very disappointed for this ES350, it's 19km now. I bought it for its serene and comfortable reputation, this vehicle is not quite at lot. 1. The car vibrates when it stopped and the engine is engaged, the vibration makes me so uncomfortable that I have to switch to neutral whenever stopping before traffic light. I took it to dealer to check, I was told it's rotor's problem. I don't think that's the case because it vibrates also when I don't press breaker. 2. The driver side exterior rear mirror creates annoying high frequency noise when the speed is over 100km/h. After spending lots of time, I found that it was caused by the gap between the mirror and its base. I used electric tape to wrap the gap, the noise disappeared. I took the car to dealer to adjust, I was told the gap is normal, and they put the tape back!!! 3. Wind and tire noisy is noticeable and unpleasant even when the speed is less than 80km/h.
Purchased a new car
Uses car for N/A
Does not recommend this car
---
This car has it all
by Quiet Comfort Elder from Belvidere, IL | November 15, 2013
This is our 5th Lexus and all have been most impressive. Primarily for wifes use and for trips. ( I have not yet outgrown my need for Corvettes). Incredibly quiet and comfortable on road trips and each ES from '01, '05, '08 and now has improved in every catagory. All trouble free. The styling is first rate and the attention to detail impeccable.
Purchased a new car
Uses car for Just getting around
Does recommend this car
---
Great car but should go for Avalon
by CC from Edison, NJ | November 9, 2013
It is a great car in general. However I always having a hard time convincing myself to get a Lexus as more than half of their line up are rebadged Toyotas with nicer trims. With this ES, over 95% of the features can be found on a Toyota Avalon for thousands less. The Lexus Infotainment system is pretty much a Toyota Entune with different layout. The rest of the car is pretty much an Avalon, double panel windows, soft touch interior trims, LED tail lights, premium sounds, etc. They even drive and ride the same. I was having a hard time convincing myself to go for the ES when similarly equipped Avalon is thousands less. I guess this vehicle is really for people who want the badge, otherwise go for an Avalon and save yourself a few thousand bucks. If you want true luxury cars non-badge engineered cars go for RWD based Lexus, Cadillac, any BMW/Benz models, etc.
Purchased a new car
Uses car for Having fun
Does not recommend this car
---
CAR BUFF
by KILLER from DAVENPORT IOWA | October 25, 2013
lexus 350 is fun to drive and very responsive, but the ride is very rough`. Also the co0ntrol pannel is very hard to see.,and to drivers booklets are terrible.
Purchased a new car
Uses car for Just getting around
Does not recommend this car
---
looking for long term vehicle
by old guy from houston | October 14, 2013
1st foreign car I have owned. reviews were good and I need something reliable. so far pleased with it altho haven't had it that long to make a full endorsement.
Purchased a new car
Uses car for Just getting around
Does recommend this car
---
People Who Viewed this Car Also Viewed
Select up to three models to compare with the 2013 Lexus ES 350.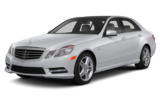 2013 Mercedes-Benz E-Class
Asking Price Range
$18,653–$43,721
Compare
2013 Lexus GS 350
Asking Price Range
$23,709–$37,001
Compare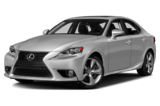 2014 Lexus IS 350
Asking Price Range
$28,411–$40,387
Compare
2014 Lexus IS 250
Asking Price Range
$23,333–$34,541
Compare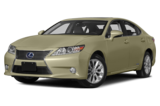 2013 Lexus ES 300h
Asking Price Range
$20,750–$33,182
Compare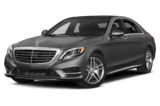 2014 Mercedes-Benz S-Class
Asking Price Range
$49,549–$98,685
Compare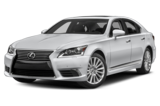 2014 Lexus LS 460
Asking Price Range
$40,633–$64,901
Compare
Featured Services for this Lexus ES 350