Average Ratings
---
22 out of 25 people recommended this car.
---
Nice car
by Sunshine from Pa | September 29, 2016
Found this car on cars.com very nice car picked it up for my wife very good price could not have found it if it wasn't for cars.com the only thing that she is disappointed about is that the heated seats don't heat up as hot as she wants but other than that the car runs perfect.
Purchased a new car
Uses car for Work
Does recommend this car
---
I should have purchased mine sooner....
by 1st Time Luxury Sedan Owner from Springfield, Massachusetts | October 1, 2013
Ed Wainwright @ Acura of Omaha really took care of all of my questions and any concerns. The transition from customer to owner was seamless. Mark meticulously handled the financial paperwork and within an hour and a half, I was on the road. The good folks over at Acura of Omaha in Nebraska have a satisfied customer here.
Purchased a new car
Uses car for Commuting
Does recommend this car
---
Extremely smooth ride, well polished interior
by 2ND LEXUS from SW Florida | July 20, 2013
Very, very smooth ride and impeccable interior. Recommend the 14 speaker 330w mark levinson sound system if you can find one with it. averaging 25.5 mpg combined city and hwy, premium fuel. The only drawback is that at 245HP, it is a tad underpowered, but, I am not planning on drag racing anytime soon. Also, another small, but expected drawback is that the car is not especially "fun" to drive - little in the way of dynamic handling. But that is to be expected - it is a trade off for the incredibly smooth drive feel. Have had the car for about 5 thousand miles, bought it at 21k miles, not a single mechanical.auto problem yet. Overall, I would recommend the car, especially at used prices - not sure there is a better used value for a sporty mid sized sedan out there with the dependability the Lexus badge brings.
Purchased a new car
Uses car for Just getting around
Does recommend this car
---
Best place ever!
by Patti, Solo and the cute baby! from San Diego | February 16, 2013
I've never felt more comfortable buying a car! Very nice and comforting. Amir went the extra mile to help me and answered all the questions without hesitation. Very professional! I'm so happy with my choice of car and dealership! You won't regret your choice at desire! Your in good hands with Amir and Johnny! From the snacks to the cool decor in the lobby amor and Johnny treated us as if we were in there home we laughed we cried jk left with a new car and a full tummy day well spent tnx Amir and Johnny you guys rock
Purchased a new car
Uses car for Commuting
Does recommend this car
---
2006 GS 300
by Love Toyota Products from Fallston, MD | June 5, 2012
Bought one of the first 2006 Lexus GS 300's to come off the boat (Mar 2005). We owned it until we purchased a new 2013 GS 350 and loved everything about it. Over the years we had so many compliments on the car. No vehicle is perfect but this one came close and anything that did go wrong with it Lexus covered at no charge well beyond the expiration of the warranty. This car had a few minor recalls which were covered. We had a few issues with wheel alignments which caused the front tires to wear more than usual but if we would have paid attention to the tire wear we would have caught it before the tires wore out. We had a headlight burn out and when we called Lexus they said it shouldn't have burned out. I tried to fix it but it required the dropping of the front bumper. I was told 500.00. After a little disagreement with Lexus they said they would repair it for free since they did say it shouldn't have burnt out. Besides for those few issues out of pocket expenses were for oil changes and tires only. At 106K we traded it in. Besides tires and oil changes (which I did myself) this car never really cost much to operate. One thing I do suggest is don't let Lexus talk you into all the maintenance they say it should have. Change the oil regularly and drive it. We also only put front brake pads on this car in the 7 years we owned it. Again I did it myself for under 50.00. Pretty incredible. Some say Lexus' are expensive to maintain. They are if you let Lexus service it and overcharge you for it. We now have a new 2013 GS 350 (bought Mar 2012) and were enjoying another one.
Purchased a new car
Uses car for Commuting
Does recommend this car
---
Sporty and classy all in one
by Lexus lover from NC | March 18, 2012
Just purchased this car and I love it. When you buy a Lexus you pursue perfection. Guess what my next car will be in the future?....... That's right- Lexus
Purchased a new car
Uses car for Just getting around
Does recommend this car
---
best car ever
by mark from roanoke | December 6, 2011
"I've had my GS for almost 4 years. It is fabulous. Never had a problem!! It drives like a dream, handles great in bad weather and although pricey, you really get a quality vehicle. I would not part with mine. Too bad some people had problems. Can happen with any car. Had a s500 and it was a total baddddd!!! Sold it and got my Lexus and I've been problem free ever since. AMAZING CAR!!" grate on gas ride everything i love luxus !!!!!!
Purchased a new car
Uses car for Work
Does recommend this car
---
Great gas mileage; haven't found trunk too small
by techna from | July 4, 2011
Just got back from a long trip and got over 31 mpg on highway. Before buying the GS300 AWD I looked at the GS330, but the mileage is much lower and I really didn't need the 330 power boost -- the 300 is plenty fast! We met a couple of back-packers at a state park on our trip and gave them a ride. Their two full-size packs fit just fine into our trunk, so while the trunk looks small it really does hold quite a lot. What I like best is that the car is the perfect size for me -- a little bit smaller than my previous Camry. With the AWD and extra power it is really nimble and sure-footed in traffic. It's not as quiet as my husband's Lexus LS, but it's also several thousand dollars cheaper! The GS original equipment tires are run-flats, which have very stiff sidewalls. If you change out the tires to something like a touring tire the ride will be a lot quieter and smoother. We put Conti all-season DWSs on to replace the run-flats and it made a huge difference. I love this car -- hope to keep it for a long time.
Purchased a new car
Uses car for N/A
Does recommend this car
---
Rellentless Pursuit Of Perfection" ?????
by Epsvd from Flower Mound, TX | March 22, 2011
Very poor value for the money. Horrible interior noise problems. No trunk space. Obsolete Navigational Unit. "REAR" brakes had to be replaced at 35000 miles??? Cruise contol quit. To fix it, the ABS pump had to be replaced ( $3,000 ) I think Japan ( Lexus ) is suffering from the "Detroit Syndrome", with the most important thing being the "profits" not quality. Not something I would expect from Lexus. Would never consider buying one again......
Purchased a new car
Uses car for Just getting around
Does not recommend this car
---
Can't miss
by driver of many cars from Washington State | September 25, 2010
This is an incredible car for the price. Lexus hit it right with this one. Surprising power for a 3.0L, luxurious, and of the highest quality. Sporty too!
Purchased a new car
Uses car for Commuting
Does recommend this car
---
People Who Viewed this Car Also Viewed
Select up to three models to compare with the 2006 Lexus GS 300.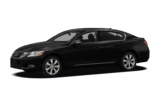 2011 Lexus GS 350
Asking Price Range
$16,463–$28,991
Compare
2014 Lexus GS 450h
Asking Price Range
$41,352–$43,880
Compare
2007 Lexus GS 430
Asking Price Range
$15,675–$15,887
Compare
Featured Services for this Lexus GS 300