Average Ratings
---
23 out of 25 people recommended this car.
---
Loving it more and more!
by TN Dave from Tennessee | September 18, 2015
I've had my 2013 GS350 AWD about 4-months. It was a step up from the 2011 IS250 base. I have more power and room compared to almost the same gas mileage for both models. The GS is very quick, smooth and quiet from take offs to long highway cruising. It's better than I imagined. I'm loving it more and more! My only complaint is the track ball type menu. It's a little tedious when driving and you need to access the monitor controls.
Purchased a new car
Uses car for Just getting around
Does recommend this car
---
F Sport changes everything
by Shiner Man from Houston, TX | July 13, 2015
After driving the V6 2015 Acura TL, the GS350 is a more refined car, and more reliable then other high end cars, and when three years old similarly priced to a new TL. The F-Sport option really tightens up the suspension and ride like an M series BMW and while the BMW is faster, the F-Sport is fast enough for me. I really like how it automatically takes itself out of ECO mode when I floor it providing economy and speed. Back seat fits 4 comfortably, 5 in a pinch for short distances and if the middle passenger is 5'4" or shorter. The Mark Levinson option is similar to a premium stereo upgrade on a BMW. Great value for the money used.
Purchased a new car
Uses car for Work
Does recommend this car
---
I Love this Car!!!!!!
by Smrt5033 from Philadelphia | August 16, 2014
The car is fun to drive....excellent ride and performed well on the highway and in the city. The interior is extremely nice, and comfortable.
Purchased a new car
Uses car for Work
Does recommend this car
---
Pleasure
by Enthusiast from California | August 4, 2014
Class, comfort, performance, sound system, design, materials, technology-just a few of the reasons to treat yourself to this automobile. Lexus has done good with this model. What a treat to drive!
Purchased a new car
Uses car for Commuting
Does recommend this car
---
Impressed Owner!
by Mark - enthusiast driver from Salem, OR | July 22, 2014
I was sold on Audi A6 after test driving BMW 5, Mercedes E, Audi A6, Caddy CTS-V, Acura TL and hadn't driven Lexus at that point. Reviews were strong enough for the GS I thought I'd at least better take a test drive to rule it out. Non-Sporty, just reliable was my expectation coming in. Sport Mode on the test drive, and I was wowed! The monster 12.3" screen is amazing. Love the look of the front end - online pics don't do it justice. Gotta see it in person. Attention to detail, comfort, leather and wood trim, seats, visibility are all first class Lexus. Handling, acceleration, light feel powerful and quick (decidedly non-Lexus attributes other than LFA and new IS) this is a GS you've got to drive to fully appreciate. Interior, exterior, performance, comfort, good fuel efficiency, and Lexus reliability ... I am extremely happy with my decision. Not to mention Lexus San Diego was absolutely red carpet and impressive all the way! Highly recommend them! If you've thought about Lexus as I did (comfortable, reliable, but not sporty) do yourself a favor and test drive a new GS to see for yourself how different this car is from past Lexus cars, and it appears to be a new direction for the entire line up.
Purchased a new car
Uses car for Commuting
Does recommend this car
---
New owner that will be loyal 4 life
by Christy from Richmond Hill, GA | June 5, 2014
I want to respond to Steve's text posted a few months back about the radio taking to long to navigate. Well he just didn't know how to use it. The same control options are on the steering wheel. I love, love my Lexus GS350. I sold my 2004 Corvette to buy this car. Hated choosing, but Lexus wins-HANDS DOWN!! Think the price should be closer to $50K instead of $65K. Maintenance is over priced too!! So I'm hoping eventually maintenance and parts come down to a reasonable rate.
Purchased a new car
Uses car for Commuting
Does recommend this car
---
F Sport, Love at first sight
by ChrisMo from Chesapeake, VA | March 8, 2014
When the redesigned 13 GS came out I knew I wanted one. Had previously owned an 02 GS Sport Design package which I regretted trading in soon after doing so. Felt the next generation was a bit bland. Living in the mid Atlantic, many of the dealers were laden with AWD versions and I was set on RWD only, so I found my Starfire/Cabernet GS F Sport in South Carolina. After 11k miles and 9 months of ownership, here's my assessment. This car is one of the best kept secrets in the mid size sport sedan market. It handles well, almost light on its feet. I find the interior with the aluminum trim, LED lighting and clean dash with large screen clean and modern. The seats are comfortable and supportive, and the Cabernet red interior... gorgeous. Car gets a lot of looks and its not dime a dozen like BMWs. I do have a couple gripes. Compared to my 02, it doesn't seem as solid or well put together. Ive noticed wind noise around the drivers mirror, and a couple rattles. Also it's missing some luxury car features of the previous gen, such as power folding mirrors and power trunk. These are apparently available in the 14's. Also, while quick enough, it really needs a V8. If they come out with a F with a V8 version, time to trade up.
Purchased a new car
Uses car for Having fun
Does recommend this car
---
awesome sports sedan
by Rick from Florida | February 7, 2014
Love this car. great styling, fit and finish is very good. Paint is deep, the silver color (liquid platinum) looks like a jewel when polished. Engine is an animal, 0-60 in 5.5 seconds, gas mileage is better than expected for the performance. I average 24.5 in mixed driving. Dealership experience is excellent. Interior quality is very good, Nav screen is large and easy to use. Heated and cooled seats, park assist and camera all work flawlessly. Would recommend this car ! \
Purchased a new car
Uses car for Just getting around
Does recommend this car
---
2013 Review
by IK71 from Brooklyn, NY | September 20, 2013
Among new cars that I have owned were Saabs 9-5, Lexus E350, 2011GS, 2009 BMW528, 2012 BMW535. I must say that despite good looks and power, I am extremely disappointed with the new GS. Here is why. Do not get me wrong. It is a nice car that looks great, is quick, and has very advanced technology. Yet it is hollow inside out. Yes, I am probably biased in favor of BMW. Yet, having driven both cars there is no comparison. Lets start with seat comfort. The seats in the GS look extremely comfortable. That is why I went for the 2011 GS. And if one has a rather small body frame, those seats will be ok. However, again compared with the BMW and Mercedes, I may say as I have driven one on long drives, both seat backs and cushions are just too short. And the cushion lacks side bolstering. I am 5 9, and the seat back is just too short. It does not reach up to my shoulders. And the head rest cannot be extended high enough so I could take the full advantage of the butterfly wings of the head rest. Because the seat cushion does not have a sufficient angle of travel upward, the cushion extender is useless as it stays below the thighs anyway. In terms of the seat comfort, I can remain in that seat problem free less than an hour. After, I start getting numb in various parts of my body, and that is not an exaggeration. The seats I think were meant for an average Japanese size-wise. Now to the way the car drives. I have an all-wheel drive version. Don't be fooled by that description. It is a type of an all-wheel drive where all wheels are simply connected to the transmission. I suppose it is better than not having it at all; however, other cars with all wheel drive systems have individual wheel sensors that control individual wheel rotations in slippery conditions. I have seen many times when a GS just could not handle a very low uphill in snowy conditions with or without the deactivation of the anti-slip control system, yet when the BMW had not problem whatsoever managing the same uphill. Now because I know there the Lexus does not have the same individual wheel control, naturally I am afraid to go into the same tight corners as I do in the BMW. The 2013 sounds nosier too. The dealer said there is a special valve that makes it sound like a V8. Well, I have not driven a V8, and to me it is just a cheap gizmo that simply tarnishes the mark. In general, when driven, the car does not have a feeling it is made of one piece, but rather it feels that it is made of many loosely connected parts. There is no solid feel to it. The previous model felt more solid. It is interesting that the car that at least nominally costs $60,000 does not have power folding mirrors. You really have to slam, and I mean slam it to close the trunk lid. The dashboard layout is beautiful. Your emails are even read to you in a pleasant voice if you choose to hear it. The regular stereo is just okay, not that great. The inside materials are top-notch. The fuel economy is a little better than the previous model, but, as with all cars, it does not even come remotely close to the rating they promise you in the left rear window. A 6 speed transmission these days on a car like this is outdated. The trunk is bigger and very useful.
Purchased a new car
Uses car for Commuting
Does not recommend this car
---
Named it "Baby" for "Ohhhh Baby!"
by Named it "Baby" for "Ohhhh Baby!" from Orange County, CA | June 22, 2013
Love, love, love this car! Okay, boring, a little on the outside...but fabulous power and technology! This is what I wanted, EXTREME Aggression disguised! Refined and conservative with an insane dark, aggressive side! Just what I like!!
Purchased a new car
Uses car for Commuting
Does recommend this car
---
People Who Viewed this Car Also Viewed
Select up to three models to compare with the 2013 Lexus GS 350.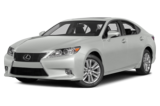 2013 Lexus ES 350
Asking Price Range
$25,068–$35,316
Compare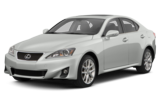 2013 Lexus IS 250
Asking Price Range
$21,408–$31,200
Compare
2013 Lexus GS 450h
Asking Price Range
$29,157–$44,469
Compare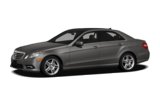 2012 Mercedes-Benz E-Class
Asking Price Range
$18,401–$47,361
Compare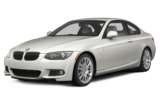 2013 BMW 335
Asking Price Range
$27,918–$43,478
Compare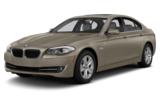 2013 BMW 528
Asking Price Range
$25,485–$39,737
Compare
Featured Services for this Lexus GS 350