Average Ratings
---
14 out of 14 people recommended this car.
---
My Sexy Lexy
by sexylexy007 from Lone Tree, Co | January 19, 2013
My sexy lexy - How much do I love thee!!! Purchased my fully-loaded w/ awd, paddle-shifters and navi today. While I still have much to learn about this car, I can say at this point that I am over-joyed with my purchase. Had a bmw, currently own an 2005 audi a4 and have had a suzuki, a kia, a couple of nissans and now my sexy, dreamy little IS250. If you are looking for a car in the entry-level luxury sedan market you would be amiss not to consider this sharp ride. BMW's interiors are lacking with their straight boxy lines, volvo's are nice but bland, audi is cool but then sit in the cockpit of an is250 and you start to sing. Perfect for the add'er as it has so many options. The ride is so smooth, I have already passed up my destination twice because the ride was smooth like glass and my heated seats were too comfy. Both the interior and exterior design is sick. Value for the money is right on it - Get more, pay more. If your budget is less then the car is equally beautiful. Audi's are popular and cliche, bmw's style is tired - This creme de creme is the sweet secret! I will review again in about 6 months after I've had a chance to let the relationship bloom, right now we are definately in the courtship phase and everything is coming up roses!
Purchased a new car
Uses car for Commuting
Does recommend this car
---
This is a really nice car
by Kent-TX from Austin, TX | July 16, 2012
We really like our Lexus IS 250. It's fun. It's sporty. It's stylish. It's reliable. What else is there? We bought a 2006 less than two months ago and our son bought it from us so we got the 2009 this time. Great choice!
Purchased a new car
Uses car for Commuting
Does recommend this car
---
Great car
by Quesfire from bronx, NY | March 5, 2012
I previously owned a Mercedes C240 that began to fall apart at the end of my 5 year car loan and needed something more reliable but with class. I researched 3 cars Audi, Infiniti and Lexus and the one that fit class, budget and reliablility was Lexus. The IS250 was a nice design just looking at it.I took my girl and she went crazy before we even sat inside the car. Once I sat inside it was a bit compact but I'm 5'7 155 so it didn't bother me at all. From the leather to the navi I was sold, a sporty feel as well as a classy look inside cabin. I still needed a test drive as last phase. The drive was smooth handling was great could of been tighter but I guess Mercedes to Lexus is a different drive. Overall it was a 5 out of 5. Unless you want a bigger cabin and more room this is it.
Purchased a new car
Uses car for Just getting around
Does recommend this car
---
Nice car, not roomy
by Donald from Greenville, SC | February 1, 2012
I came out of a 2004 Acura TSX which I loved but felt it lacked some technological features. So after looking around I found a great deal on the 09 IS250. After owning a few short months I realized it was an extemley tight fit for more than two passengers. It has great styling and great performance but seriously lacks every day features such as cup holder space and head room and more than anything legroom. Especially with a car seat. Looking forward to a change with a 2013 Volvo XC90
Purchased a new car
Uses car for Commuting
Does recommend this car
---
I love my Lexus!
by Lexus Lover from Northern Nevada | December 12, 2011
I purchased a 2009 Lexus IS250 AWD. This is the second lexus I have owned and it appeals to both my practical side and my fun, sassy side! It's the perfect vehicle for living in snow country and still wanting to have a fun, sporty vehicle. I really like that Lexus doesn't alter their body styles every year so I can purchase a used car and not feel outdated. It handles well for climbing mountains and decelerating in bad road conditions using the hand paddles. This is the first sedan I have owned and so far it has been fantastic for me. Using the Cars.com website to research all of the options I was toying with and to finally find the best deal was a big part of my process. The only thing that I think this car lacks is more horsepower but with all of the other benefits, it was an acceptable compromise.
Purchased a new car
Uses car for Just getting around
Does recommend this car
---
Awesome
by Custom car enthusiast from Inglewood, CA | September 12, 2011
Awesome car!! Fun to drive wish it had more power. IS350 should be just right. I own a 09 IS250 AWD. Love the car has great potential to do stuff to it to make even better like F-Sport package
Purchased a new car
Uses car for Commuting
Does recommend this car
---
Solid, AWD sporty car with good mileage.
by ChiLex from Chicago | July 13, 2011
Paid about $31K for a '09 IS 250 AWD with just 5,000 miles in December 2010 - been great since the moment I bought it. It gets good mileage, handles well and the AWD can come in handy in cold, snowy Chicago winters. I mainly drive in the city and get about 20 mpg; on the highway I'll get 27-30. I can't think of a better AWD sedan that gets as good of mileage. Researched a ton and this was easily the best bet. 1 thing - it's a tad small. I'm 6'1 and while I don't feel cramped, I'll still say that it's not super roomy. It's got a very sporty feel, so that means it's a little tighter. Fairly tight in back since I need my seat back a bit. Fine with kids in there, but not so much for 2 adults in back - 1 is fine. Works out a-ok for me though, as it's mainly just me (or + my wife). Trunk is small too. This is all fairly obvious, but still the only thing to think about. Hopefully Lexus will make the ES or LS with AWD and better mileage, yet not hybrid (I don't like how those drive unfortunately). I saw a few comments about a weird rattle - that's the change tray by the steering wheel fools! I had some quarters in there and heard them rattle - figured it out and removed them. So no change tray. Not a big deal. Could have been something else for others, but that's what I encountered in mine. Overall, I love this car. Lexus is top-notch and 7 months later I still look forward to stepping in the car every time I drive it.
Purchased a new car
Uses car for Just getting around
Does recommend this car
---
Great Car
by Old Guy from Alexandria, VA | October 27, 2010
I have grown to really like this car. I have owned various Mercedes and Lexus vehicles and find that the quality of the IS250 is high, driving is fun, perhaps not as fun as a Mercedes, and the reliablilty is unbelievable. My only real quarrel is the visibiliy to the rear.
Purchased a new car
Uses car for Commuting
Does recommend this car
---
Well worth the money
by Pastime from Wisconsin | April 27, 2010
We bought our new is250 AWD 2 months ago and have racked up 4200 miles already. Ours is an AWD with Nav, luxury package, etc. - everything except Levinson audio and park assist, I think. Hands-down this is the best/nicest car we've ever owned, and I've owned over 25 vehicles. My wife routinely gets 29-31 MPG on the highway and rides in style and luxury the whole way. I only get to drive it for evening errands and on the weekends, and I love it, too. Fit and finish are superb, with much attention to detail. The heat/cool function on the seats is awesome. The Nav is a bit complicated, but loaded with features. Did not come with USB, but I hear the 2010's do. Wish I had the park assist as the back-up camera is nice but deceiving.
Purchased a new car
Uses car for Commuting
Does recommend this car
---
Only a few problems
by Kevin from Boston | March 21, 2010
This car really is amazing to drive and own. The quality is superb and the interior is luxurious. Everything said by the other reviews is true. However, the ride is complete rubbish. Terrible. I feel every little crack in the road. It feels like the suspension given to this car was only meant for sportiness.
Purchased a new car
Uses car for Just getting around
Does recommend this car
---
People Who Viewed this Car Also Viewed
Select up to three models to compare with the 2009 Lexus IS 250.
2008 Lexus ES 350
Asking Price Range
$8,257–$17,953
Compare
2011 Hyundai Genesis
Asking Price Range
$10,136–$21,168
Compare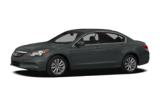 2011 Honda Accord
Asking Price Range
$9,053–$16,925
Compare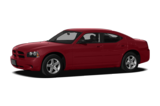 2008 Dodge Charger
Asking Price Range
$2,208–$19,228
Compare
2015 Lexus GS 350
Starting MSRP
$48,600–$57,330
Compare
2008 Toyota Avalon
Asking Price Range
$6,812–$15,740
Compare
2015 Chrysler 300
Starting MSRP
$31,695–$37,570
Compare
2012 Chevrolet Silverado 1500
Asking Price Range
$16,119–$33,915
Compare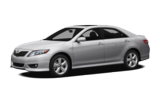 2010 Toyota Camry
Asking Price Range
$6,910–$14,186
Compare
Featured Services for this Lexus IS 250