Average Ratings
---
20 out of 23 people recommended this car.
---
PIECE OF JUNK
by AA from GTA | June 28, 2016
LOOKS GOOD OUT SIDE DRIVE LIKE A PIECE OF JUNK IT'S LIKE BUYING A NEW HOUSE WHEN YOU MOVED IN NOTHING WORKS. CAR PERFORMANCE IS WORST THEN 50 YEAR OLD CAR. NEVER RECOMMEND THIS MODEL TO ANY ONE
Purchased a new car
Uses car for Commuting
Does not recommend this car
---
What is there to love.
by Not loving it yet from Newport | May 6, 2016
I wish I could say that I love my Lexus. The NX is too small and the RX is too big. I need a midsize SUV.
Purchased a new car
Uses car for Just getting around
Does not recommend this car
---
Good Choice.
by Real Deal from Wichiat, KS | March 1, 2016
My wife was really please with new design and couldn't wait to purchase one. She had taken the time to read up on this model prior too and had gone for a couple of test drive's. I was ok with the purchase so long as she was ok and had done as much due diligence as could be done for a new product. I think the price is a little high for the product, but, overall a pretty good vehicle. I order this vehicle with the specs that my wife desired and we picked it up around 06/23/2015 brand new. We purchased the AWD F Sports. My wife has had the car for a few months and just made 5000 miles when I drove her vehicle and noticed it was pulling to the left. We immediately made a service appointment and took the car in. My wife was first told that it would cost around $219.00 dollars if it was found to be out of alignment. She had not driven the car over any high embankments, railroad crossings or any pot holes..... We haven't had any snow this year to create any pot holes. As it turned out the rear wheels were out of alignment and the dealer fixed the problem with no charged. I'm grateful for that! Just wondering if the vibrations that others have mentioned may have something to do with the parts being used on this vehicle.
Purchased a new car
Uses car for Work
Does recommend this car
---
Happy So Far!
by chinablonde from akron | January 18, 2016
I have had the NX200 for about 3-4 weeks of driving time. Its comfortable, the cargo space is good. I just took it out in the snow for the first time and it handled itself well (not a 4WD). There are some quirks with the info system, it will show low tire pressure (nice display in front of the steering wheel) but nothing shows up on the main screen when you choose "info" - so its odd that car performance info is listed where your mileage and gas levels are, but not on the "infotainment" screen where most car info usually is. I do like the one touch on and off (my BMW you had to press twice to shut it off). The heated seats once you press on, when you shut off and restart the car they stay on. It can be sluggish off the line, but if you are driving somewhere you need the quick start put it into sport mode and its more responsive. In normal driving its quick to speed up when you aren't coming from a dead stop, so for example merging onto a freeway. Other little things, the first cup holder is very close to the shifter, so if you have a tall cup there its awkward to shift. I like having a space for bottles in the door well. I removed the two side head rests in the rear for better visibility. I got it for low 30's for this car, which I consider to be a great deal. Its a base line NX300 w/ mimimal in add ons (no packages). Got my floor mats from Weather tech - great fit - better than in my BMW.
Purchased a new car
Uses car for Commuting
Does recommend this car
---
Great vehicle overall
by Mario from California | December 9, 2015
First Lexus and I am very impressed with the NX200T Sport F AWD. Overall fun to drive, pretty nimble and way better than expected acceleration. For the future, a V6 /higher horsepower version would be a great addition. So would be a Mark Levinson audio option. Otherwise, no complaints so far!
Purchased a new car
Uses car for Having fun
Does recommend this car
---
Looks Great - But Vibrates Over 65 MPH
by Ever01 from Norwood, MA | October 7, 2015
I have been a loyal Lexus Customer for the past 7 years, and truly love the brand. I took an interest in the Lexus NX model after owning IS 250's all these years; however, owing to the snowy New England winters - and wanting a compact SUV, which was good on gas – I thought this was a dream come through. I bought my NX 200t AWD from Herb Chambers Lexus in late July, and have taken it in 6 times for the same problem - vibrations over 65 mph. The first technician told me, that this type of vibration was typical for a 4 cylinder vehicle, and I just didn't understand. I allowed him to insult my intelligence. I went in and complained to the Service Director, after which I was joined by the Lead or Master Technicians of 20+ years, Andy, who went for a road test with me, and confirmed that I was not crazy, and the vehicle does in fact vibrates - though slight to moderate. I was provided a loaner for two weeks, during which time the vehicle was aligned, balanced, changed right front tire (Michelin), and subsequently all four tires to Bridgestone brand – to no avail. I was finally returned the vehicle on Monday October 5, 2015 – and told that the Field Technician Specialist from Lexus HQ, came onsite to look into the matter, felt the same vibrations, and reported to National – however, there is nothing else that could be done as this is "standard operational characteristics" of this new model. They mentioned that they drove 5 new NX models on the lot and they all felt the same way. Why am I not surprised? The first time I reported it, and they gave me a brand new one to drive for the day, I reported it felt the same way, after driving it for 10 minutes on a very smooth section of I-95. Let me be clear, if you driving the vehicle within the city – it's fine. However, if you drive on the highways, like I do each day for work – it's becomes noticeable, and annoying, and proves for an uncomfortable drive. I take it, by Lexus coining the defect "standard operational characteristics" – it lessens the blow that it is in fact a defect which needs their immediate attention. But until then, I am force to drive another vehicle – while the vehicle I am paying for, a New Lexus NX 200t AWD – sits in my drive way.
Purchased a new car
Uses car for Commuting
Does not recommend this car
---
LOVE IT
by Mel from rockville,MD | October 3, 2015
I have to buy one in 2days,finally still go for Lexus. N200t, is new model.looks good,easy to drive.
Purchased a new car
Uses car for Commuting
Does recommend this car
---
loveNX
by LEXUS<3 from san diego | September 17, 2015
I was given this car as a courtesy car while my IS250 was getting some maintenance. I did not like lexus suv's cause I always though they looked kinda like mini van. This car is very sporty, and as a petite young lady I fit comfortably in this car, and feel safe ans secure. This is a rare feeling when youre only 5 foot tall. And trust me I have test driven many cars. This car is a dream, it handles just like my IS250. The only downsides are I dont like the leather colors, I prefer solid color leather interior, I also prefer touch screen nav although the mouse is a nice touch, and I wish the car had a bit more up and go but im sure thats available in the 300 model. Did i mention it has a wireless charging station oh and the mirror warnings and park assist are amazeballs. LOVE THIS CAR!!!
Purchased a new car
Uses car for Commuting
Does recommend this car
---
2015 Lexus NX200t
by Nick from | September 13, 2015
My sister just leased this car, surprisingly left BMW to Lexus and she loves it. The only complaint we have on the car is the touch pad to use the navi, radio, multimedia..it is very flemsy, works forribly. Lexus learn from Mercedes and BMW on how to make a touch pad..
Purchased a new car
Uses car for N/A
Does recommend this car
---
Great great car -
by Good Ride from Utah | September 4, 2015
This is a fantastic car - new model to Lexus this year - not much negotiation in price - but worth the cost! Purchased the F Spprt with red leather interior and stitching - absolutely love it. There is nothing to complain about this car - read somewhere that the cargo was limited - if I required a vehicle for cargo - well then I would perhaps buy a larger SUV - I have taken this on major trips and have more than enough space for our belongings - car rides like a dream and is very responsive. Not to mention I have remote start from my phone - great for the snow!
Purchased a new car
Uses car for Having fun
Does recommend this car
---
People Who Viewed this Car Also Viewed
Select up to three models to compare with the 2015 Lexus NX 200t.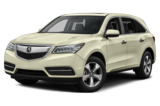 2015 Acura MDX
Starting MSRP
$42,765–$56,980
Compare
2016 Lexus RX 450h
Starting MSRP
$52,235–$57,045
Compare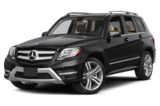 2015 Mercedes-Benz GLK-Class
Starting MSRP
$37,900–$39,900
Compare
2015 Lexus NX 300h
Starting MSRP
$39,720–$41,310
Compare
2015 Lexus GS 350
Starting MSRP
$48,600–$57,330
Compare
2015 Lexus RC 350
Starting MSRP
$42,790–$45,025
Compare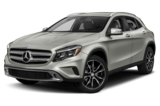 2015 Mercedes-Benz GLA-Class
Starting MSRP
$31,300–$48,300
Compare
2015 Lexus RX 350
Starting MSRP
$40,970–$50,220
Compare
2016 Mercedes-Benz GLC-Class
Starting MSRP
$38,950–$40,950
Compare
Featured Services for this Lexus NX 200t