Average Ratings
---
40 out of 48 people recommended this car.
---
Love my Lexie
by Lexus lover from Arlanta | May 21, 2015
I've been a Toyota fan for many many years (still is). I had a 1996 4 runner with 400,000 plus miles. I decided to finally upgrade and didnt know where to begin. I looked at the Venza, and the newer 4 runner and still undecided. I came across the Lexus, test drove and fell in love. I love my car. The ride is smooth, it handles very well. The interior is very classy. I am so very happy that I chose this car....
Purchased a new car
Uses car for Commuting
Does recommend this car
---
Awesome Vehicle!!!!
by Happy Car Owner from Goodyear, AZ | May 7, 2015
My wife and I shopped around for several months looking a several different SUVs. She wanted a small or mid size one. We looked at Acura RDX & MDX but we kept finding ourselves going back to the Lexus RX or Toyota Highlander. We found the RX to be awesome. All of the interior and exterior accessories are outstanding. The ride is 2nd to none. The leather & wood trim is top of the line. The mouse aka joystick is easy to use and it allows you to operate the GPS, Radio, Backup Camera, A/C etc... with ease just like a laptop. Or you can use the conventional dials. We have owned 2 other Lexus vehicles and we loved them too! Like all Lexus products the RX is Premium Fuel Only which is the only thing we do not like. This vehicle is awesome and we can see why it is the industry leader in small - midsize SUVs.
Purchased a new car
Uses car for Commuting
Does recommend this car
---
New better car
by Felicia from Palmdale, Ca | March 23, 2015
I have only driven Lexus for past 15 yrs and my latest acquisition is just what I needed and wanted. Reluctantly I had to let my 2004 Lexus RX 330 go. It was costing too much in repairs and it was just time to upgrade. I didn't think there would be much difference between the two, same car, different yr. Boy was I wrong! This new car, has more pep, smoother ride and the Pandora allows me to finally be able to get rid of my Sirius radio and massive cd collection. It's just a better car. It's why I never consider anything other than a Lexus.
Purchased a new car
Uses car for Just getting around
Does recommend this car
---
Can't go wrong with the RX
by LEXUS enthusiast from Indian Shores, FL | August 27, 2014
Sadly I just gave up my 1999 RX300 with 253,000 miles (yes over quarter of million miles) to buy a 2010 RX350 with 44,000 miles. I LOVE THIS SUV! My old Lexus was awesome - never left me stranded and just regular repairs/maintenance over the years. The new one is SOOOO improved and luxurious! A lot better acceleration, sportier, GREAT gas mileage - I love the ECO setting. SUPER comfy ride - one of the main reasons I bought my 1st Lexus in 2001. I'm keeping this one to 300K is my goal. If you want a great SUV that will last & last get a LEXUS RX!
Purchased a new car
Uses car for Work
Does recommend this car
---
Recommended whole-heartedly
by Kemo760 from California | May 22, 2014
I have owned quite a few Lexuses now and I recommend them for many reasons including but not limited to the great value they are. Quality built, loaded with features, parts are readily available and they are easy to find a mechanic to work on them (that is if you ever need one!). There is nothing bad to say here other than maybe a little low on the fun factor.
Purchased a new car
Uses car for Just getting around
Does recommend this car
---
Second most reliable car I have owned
by Cross Continent Driver from South Florida | January 30, 2014
The most reliable car I have ever owned was a 2002 Lexus RX 300. It had over 150,000 miles on the odometer and had been in the garage once for engine troubles (control board burned out), I got $4800 for it. The 2010 is much quieter and has more torque. Everything is quieter, even the windshield wipers. All the bells and whistles are much appreciated, particularly Blue Tooth. The feel of the brakes are a new experience. It feels like pure luxury, and a joy to ride. I'm sure it will be as reliable as our previous Lexus.
Purchased a new car
Uses car for Just getting around
Does recommend this car
---
Lexus review
by My Fav from San Francisco Bay Area | January 29, 2014
I'm SO happy about my purchase of this vehicle! Best purchase made for mysef ever! I pinch myself that I actually have the car I've waited for since 2011. The dealership was awesome and made my purchase with them super easy. I would totally recommend anyone to use cars.com. It was SO worth it.
Purchased a new car
Uses car for Transporting family
Does recommend this car
---
Best Car We Have Ever Owned
by dryfly from Loveland, CO | January 12, 2014
This is out sixth Lexus purchased from Pat Wallace at Lexus of Omaha. I began my purchases with a 1993 Lexus LX400, LX300, RX300, IS250 and now the RX350. The only problem I had was that the transmission had gone out on the RX300 after we moved to Loveland, Colorado. I called Pat Wallace, he worked with the dealer and Lexus and they Split the cost with us. It was 30,000 over the warranty period and I was surprised at the service. I have purchased three of my cars from Pat in Omaha, NE after moving to Loveland, CO and am flying back to Omaha next week to pick-up my sixth Lexus from Pat. I just don't trust anyone like I do Pat and the find folks at Lexus of Omaha. The cart is the tops and the dealership is second to none.
Purchased a new car
Uses car for Work
Does recommend this car
---
something other than German
by Bimmer convert from Lancaster, PA | December 2, 2013
I've been a BMW owner and loyalist since 1999 with 3 bimmers to my name, however, I was tired of having the extra repair expense on top of the extra buying expense so decided to explore other options. While I haven't had the RX 350 more than a month, I am pleased. I feel as though I am driving in the first class seat of an airplane. It is very comfortable and well laid out. The engine is almost silent to the point I didn't even realize I hadn't turned off the car. Still getting used to where everything is and getting the most from the vehicle's features. I can't speak to its' reliability yet, but after researching, found very few complaints or recalls for the lexus and mostly just satisfied customers. Gas mileage varies depending on driving of course. I would say it is very similar to what I got with my X3, but slightly cheaper to run as it will occasionally take mid-grade gas. Styling was not my first choice, especially as there are so many around but there is probably a reason for that. It is not as exciting or fun to drive as the BMWs, but I am willing to give that up for the notion that I will hopefully be spending more time driving rather than sitting in a repair shop.
Purchased a new car
Uses car for Work
Does recommend this car
---
Great SUV....Bad Customer Service
by Ex Lexus Fan from Central New Jersey | September 10, 2013
My fiance bought a 2010 RX350 from a reputable dealer and were very excited to be driving a Lexus. I had owned one previously and had been pleased with it. The carfax had shown that the vehicle had one previous owner and serviced pretty regularly at various Lexus dealers. After a few weeks we noticed there was a noise coming from the steering column returned to dealer purchased from and had them check problem. After the inspection they recommended some suspension bolts, I decided to bring car to lexus where I was told by Lexus Technicians steering column needed replacing (3000 dollar part) We bought car with 51,xxx miles...mind you Lexus bumper to bumper 5 year/50000mile so after advice from People who have worked for Lexus, call them "very good customer service".....Well after (2) two seperate incidents for same problem come to find out Lexus really could CARE LESS once you are 1 mile over that warranty they really dont even want to know you. So needless to say this is our last Lexus! We both work in the medical field at local hospitals so we share our experience with every Professional and Patient we meet. Thanks Lexus
Purchased a new car
Uses car for Work
Does not recommend this car
---
People Who Viewed this Car Also Viewed
Select up to three models to compare with the 2010 Lexus RX 350.
2014 Audi A5
Asking Price Range
$24,376–$40,352
Compare
2014 Lexus GX 460
Asking Price Range
$37,926–$50,770
Compare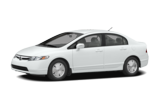 2008 Honda Civic Hybrid
Asking Price Range
$3,880–$10,280
Compare
2012 Nissan Altima
Asking Price Range
$7,526–$16,070
Compare
2008 Subaru Forester
Asking Price Range
$4,380–$13,868
Compare
2011 Chrysler 300
Asking Price Range
$11,439–$20,711
Compare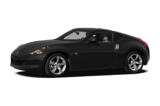 2012 Nissan 370Z
Asking Price Range
$16,798–$29,190
Compare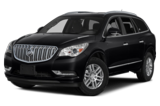 2013 Buick Enclave
Asking Price Range
$21,799–$34,503
Compare
2012 Ford F150
Asking Price Range
$14,431–$39,531
Compare
Featured Services for this Lexus RX 350