Average Ratings
---
8 out of 10 people recommended this car.
---
2012 Lexus 450H Hybrid AWD that is a reliable
by refman from Vancouver, Washington | June 23, 2016
Bought a certified Lexus RX450H hybrid from a dealer that came with a 24000 two year bumper to bumper warranty. The Lexus had lots of upgrades including a Mrk Levinson stereo system, a digital mileage and other info on the front windshield so a driver does not have to look down to see how fast they are going or what mode they are in. Wood steering wheel, larger 19 inch wheels and ttires, navigation, radar mode that lets you know when objects get close to the SUV, and radar controlled speed control keeping the SUV a safe distance from autos ahead. Also has the railing and cross bars on the roof rack and a trailer hitch. Comes with cargo net and new front and rear floor mats. The SUV averages between 24 and 30 miles per gallon and sometimes gets near 32 miles per gallon on the highway. It is extremely quiet with lots of insulation that is evident by the heavy doors. Energy absorbing glass is used and the SUV has lots of power for the average driver. The suspension is good on curves and there is not much lean as many other SUV's I have driven. When we go in for service the delearship gives us a loaner and they do the repairs or problems with the used vehicle at no cost to us. They are committed to outstanding service which we really appreciated. Everything in the Lexus is built on a superior quality platform and that is the upper end of quality.
Purchased a new car
Uses car for Just getting around
Does recommend this car
---
Very Solid Value
by Data Guy from Prescott AZ | May 27, 2016
I have never been all that enthralled with hybrids, but this car is worth the tradeoffs. We bought it used as a Lexus CPO (Certified Pre-Owned). Ours has AWD which I do not believe is standard on these and probably impacts the mileage a bit. It gets about 26 - 28 MPG. The rear wheels are electrically driven so there is no drive shaft. This is the first car we have owned with this much electronics. The feedback let you learn to drive economically if you want. The mileage is very much impacted by driving style and it is fairly easy to get much lower mileage if you are not paying attention to how you are driving. For example, I never realized how much trying to accelerate while going up any type of hill impacted mileage. The feature that this car has that I miss most when driving one of our other cars is the joystick/mouse control in the center console that lets you set the GPS, radio, Bluetooth phone dialing, iPhone audio books and such without leaning forward. It is also makes it super easy to switch Bluetooth connections from one phone or other device to another. The GPS is not Garmin. It has plusses and minuses compared to a Garmin system and, I think, on the whole is at least functionally equivalent to the Garmin design. The whole system has voice recognition which works well, but for me, using the joystick is much faster. The hybrid system is a bit noisy (this is almost exclusively when it is regenerating during deceleration) but once you recognize this this unfamiliar noise for what it is, it is not a problem.
Purchased a new car
Uses car for Transporting family
Does recommend this car
---
Better than the RDX but the electronics suck
by BillInRedmond from Redmond, WA | September 3, 2014
I have driven an Acura MDX and more recently an RDX for years. I moved to the RX hybrid to get better mileage and a better ride. I was promised 30mpg, I got 26-28. But I'm a technology buff. The nav system is far less sophisticated than the Acura and far, far less intelligent than the Garmin portable units. The voice dial is...well, it's not that great. Sometimes it makes me confirm the choice twice, sometimes it shows ATM machines on the map. There is no temperature controls on voice (like Ford) and other features seen on far cheaper vehicles. It will read text message from my iPhone 5 but it can't respond even though the feature is enabled. Lexus acknowledges its a bug but won't fix it. They acknowledge the nav system and voice shortcomings but won't fix them. The car also beeps. It beeps for E V E R Y T H I N G. Short beeps, long beeps, pulsing whiny beeps and we're never sure why. It's driving us beeping crazy. The ride is fine. The mileage is better (but could be higher if they were smarter about when the engine kicks in). The accoutrements are fine. But for what I paid, it could be (should be) far better.
Purchased a new car
Uses car for Just getting around
Does recommend this car
---
Everything I expected
by 2Lexusguy from Indiana | January 26, 2013
Bought a new 2011 RX450H which was our 3rd Lexus SUV purchase. We have a 2006 RX330 also and decided to go with the Hybrid for my wife and I took over the 2006. Both are loaded models but the new RX450H is so much nicer, the voice command, the mouse control, and the ride is great. The mileage is alot better that the RX330, I've gotten as high as 32MPG on a trip. Also the way the dealership traets you it can't be beat!
Purchased a new car
Uses car for Commuting
Does recommend this car
---
First Hybird
by Technology Enthusiest from Powhatan, VA | December 8, 2012
Hove only taken one relative short road trip, but impressed by highway mileage (31.8 mpg indicated). However, I am not getting better mileage in "town" than on the highway as advertised (~28 mpg).
Purchased a new car
Uses car for Just getting around
Does recommend this car
---
Most disappointing car I've owned
by AVTLV from New York, NY | September 14, 2012
We got this car 3 months ago. When we bought it we were contiplating between MB ML350, Infinit JX and the Lexus RX. I test drove the ML350 (Excellent car) & the JX (Loved it) the Lexus my wife test drove and said it was ok. We chose the Lexus over the others because we were offered by the dealer the hybrid model at the same price of none hybrid. Since by far it is doing better MPG than the others we took it. After 3 months I can only discribe it as A huge disappointment. I'm a tall guy and the drive seats just doesn't go low enough. Although I have enough legroom it never feels 100%. The car doesn't fit 5 adults comfortably and on long drives even with 4 people everybody come out beaten. The navigation is pretty good so is the sound system. The lack of radio memory buttons is a pain when you need to use the mouse to change between saved stations while driving. The auto wipers are ok but sometimes will start working for no reason or will not start when needed and they need a little tweak to be remaineded to do so. Overall I had great expectations from the car I thought I will leave to love it and will enjoy it more over time. Unfortunately, the opposit is happening and me and my wife getting more annoyed with everyday that we have to drive it.
Purchased a new car
Uses car for Commuting
Does not recommend this car
---
I love my 2012 RX450h!!
by CoLexusGuy from Longmont, CO | September 6, 2012
I bought my 2012 Nebula Grey Pearl RX 450h about six months ago. I traded off a RX400h and upgraded. The 450 is nice, it is smooth, quick and responsive. The optional high tech 'mouse' for the navigation is awesome, you feel right at home using the 'computer-like' nav, climate control and audio with the Lexus Enform system. The mileage is great too... not amazing but decent, I get about 29 mpg on a mix of city and highway. I love this SUV!
Purchased a new car
Uses car for Just getting around
Does not recommend this car
---
Car of my dream
by Lexusian from New York, NY | May 28, 2012
Beautify the Exhaust pipe from single to double with polish chrome will make this vehicle looks perfect
Purchased a new car
Uses car for Work
Does recommend this car
---
really nice ride
by lexy from Yorba Linda, CA | May 20, 2012
I bought my Cerulean Blue AWD 450h in July 2011. My only dissatisfaction is that I am averaging only about 25 mpg. We live on very hilly area so I am not able to get the 28-29 MPG as advertised. But compare to my neighbors with X5 or M-Class, 25 MPG is outstanding. The interior is amazing, and I love the quietness of driving this car. Everything seems to have a very nice touch. For my next car, definitely another Lexus hybrid.
Purchased a new car
Uses car for Transporting family
Does recommend this car
---
Improved SUV gas mileage
by Hybrid guy from Rockaway NJ | April 16, 2012
Traded 2011 RX350 for 2012 RX450H - Very pleased with the performance and fuel economy - Went from an average of 17- 21 MPG to an average of 25 - 28 MPG - Hybrid Ride is smoother than non hybrid - probably due to the Hybrid being heavier with it's batteries and recharging system. My wife is the primary driver and she's a happy camper with this SUV.
Purchased a new car
Uses car for Just getting around
Does recommend this car
---
People Who Viewed this Car Also Viewed
Select up to three models to compare with the 2012 Lexus RX 450h.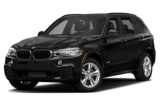 2014 BMW X5
Asking Price Range
$34,947–$58,655
Compare
2015 Porsche Macan
Starting MSRP
$49,900–$72,300
Compare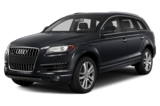 2015 Audi Q7
Starting MSRP
$48,300–$61,900
Compare
2013 Toyota Avalon Hybrid
Asking Price Range
$17,469–$29,021
Compare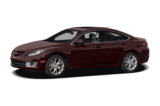 2009 Mazda Mazda6
Asking Price Range
$4,526–$13,246
Compare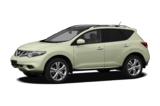 2011 Nissan Murano
Asking Price Range
$10,906–$21,726
Compare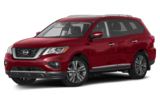 2017 Nissan Pathfinder
Starting MSRP
$29,990–$43,560
Compare
2017 Audi A4
Starting MSRP
$34,900–$39,400
Compare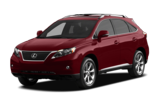 2012 Lexus RX 350
Asking Price Range
$19,558–$32,118
Compare
Featured Services for this Lexus RX 450h