Average Ratings
---
22 out of 24 people recommended this car.
---
2006 lincoln LS
by ford man from north central NORTH DAKOTA | May 6, 2016
I just purchased it. with 154000 miles on it. I find if you put in 91+oct gas it preforms and runs great. I have put 3000 miles on it. stering is very very tight. touch the gas it sets you back in the seat. I have been averageing 30mpg on 24mile stetches. shifts smooth in auto an standard shifting posititions.i plan on getting trans fluid/filter changed an sampled. also change flush an sample coolant. also drop an sample rear end lube put new in. analisis on all. preventive maint is very important. my trusted ford dealer will do the work.any parts are gen motorcraft parts.if you do this an drive properly you will get at least millon or more miles out of your licoln.
Purchased a new car
Uses car for Commuting
Does recommend this car
---
Best American Car I have ever owned
by DJ from Columbus, OH | August 23, 2015
I bought my '06 Lincoln LS new in '06. Now, after 9 years, it has 105,000 miles on it and has proven to be the best American-made car I ever owned. It is sporty, responsive and powerful, it has great handling, it is luxurious and comfortable, and extremely reliable. In 9 years I have changed the oil and fluids, replaced the tires, battery, windshield wiper blades, brake pads and plug wires. Nothing else, and it still runs and looks great! I also own a Jaguar XJ, but I much prefer this Lincoln as my everyday driving car. If I could buy another one just like it, I would. I wish Ford/Lincoln would make them again!
Purchased a new car
Uses car for Just getting around
Does recommend this car
---
Nice to look at but trouble under the hood.
by Bertha Rides from Newport News, VA | April 15, 2015
I've owned this car for a little over 3 years. When I initially purchased the car I was attracted to look of the body. All the bells and whistles of having a sporty sedan. Something that says sexy but grown up. The truth is the interior is great. Leather heated seats, sunroof, surround sound stereo. Somewhat large but sturdy vehicle. However, I can't tell you at this point how many engine coils I've had to replace or how many bottles of fuel injection cleaner I've dumped into the gas tank. Not to mention the costly repairs to the water pump and thermostat and housing units. I cringe every time I see the check engine light come on again. Even with regular maintenance its unavoidable. The engine and the coils just don't know how to play nice. The moral of this story is when Bertha is running its so smooth and the handling is great but when Bertha isn't she really isn't with all her fail safe mode drama.
Purchased a new car
Uses car for Just getting around
Does not recommend this car
---
style is great
by pegleg from sidney, oh | October 23, 2013
I always wanted one of these car.' looks great and runs like I thought it would.. My back does not hurt like it did.
Purchased a new car
Uses car for Commuting
Does recommend this car
---
I waited to long
by Old car guy from Virginia | September 24, 2012
I love everything about this car. Pushed a BMW down the mountain the other day and drove him nuts. great handeling rear wheel car.
Purchased a new car
Uses car for Work
Does recommend this car
---
very good driving auto
by a performance type person from central Arizona | August 12, 2012
repairs very expensive=hoses, water pump thermostat and housing etc. are Ford/Jaguar parts...I still like the car as 3.9 engine is very peppy and 20 plus mpg...
Purchased a new car
Uses car for Just getting around
Does not recommend this car
---
Senior cruiser
by senor crouser from UP-north Michigan | May 28, 2012
Love this car has great handling, acceleration, quiet and has awsome sound system and has nav system. We found one with only 33k mikes on it. Ford desiged it to compete with BMW and I sure beleave it. It is truly the "Hot Rod Lincoln" I call it the lost Lincoln, Ford bluw it with poor advertising the LS Sport is a fine car for anyone and any occasion. I waited to long to buy one, but it being 6 years old I can now afford one.
Purchased a new car
Uses car for Transporting family
Does recommend this car
---
so far so good
by grayson from corpus christi texas | October 10, 2011
bought used 06 with 60,000 miles three months ago. Car runs like a top and no problems so far. Car is getting 20mpg locally which isn't the best but the darn thing is peppy. bought from a local gmc dealer which was a poor experience overall. Will stick to ford dealers in the future.
Purchased a new car
Uses car for Commuting
Does recommend this car
---
One of the most under rated cars in the past 10 yr
by hvac999 from Charlotte, NC | June 6, 2011
My wife bought an '05 LS V8 Sport, with 47k miles, about a year ago. I liked the car so much that I bought an '06 with only 44k miles from a local high end pre-owned dealer. I have owned at least two dozen cars, in my 35 years of driving but, The LS V8 is by far the funnest car I have ever owned. I look forward to driving it. My wife bought her '05 because of the luxury options. Her car is loaded and even has heated AND COOLED seats. Just make sure, if you buy one, that you do the required maintenance. If something does go wrong they are higher than average to repair. We love our LS's and can't think of any other car we would rather have.
Purchased a new car
Uses car for Having fun
Does recommend this car
---
Absolute blast to drive and a real bargain
by Dave the Car Guy from South Carolina, USA | May 18, 2011
This car delivers superb performance and is a great balance of refined power combined with an outstanding chassis that can take just about anything you throw at it. It hangs with the BMW 5 series cars at a fraction of the price. This is not a car that you get into; it's a car you put on, as evidenced by the excellent seating and control locations. Supposedly this is one of the most expensive chassis jobs ever executed by Ford, and it certainly shows in the way this car drives. There is virtually no chassis twist in hard cornering, the brakes are highly responsive and linear, and the transmission always seems to get the engine to the exact point needed for power requirements. Back seat could use a little more room for 6+ footers, but this is a mid-size car. Early (2000-02) cars had their share of problems, but my experience with the '06 indicates that just about all issues were addressed properly. This car requires premium fuel, but the extra cost is well worth the reward this car delivers. My only regret is that Lincoln does not still build this car, as I would buy another one tomorrow.
Purchased a new car
Uses car for Commuting
Does recommend this car
---
People Who Viewed this Car Also Viewed
Select up to three models to compare with the 2006 Lincoln LS.
2009 Hyundai Genesis
Asking Price Range
$7,042–$18,350
Compare
2012 Mercedes-Benz M-Class
Asking Price Range
$19,845–$40,029
Compare
2004 Ford E350 Super Duty
Asking Price Range
$2,357–$15,425
Compare
2005 Nissan Maxima
Asking Price Range
$2,640–$10,004
Compare
2016 Nissan Altima
Starting MSRP
$22,500–$32,690
Compare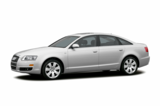 2007 Audi A6
Asking Price Range
$5,228–$16,060
Compare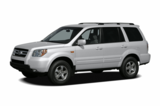 2006 Honda Pilot
Asking Price Range
$4,993–$12,881
Compare
Featured Services for this Lincoln LS