Average Ratings
---
7 out of 8 people recommended this car.
---
VERY impressed
by Taxijim from Austin, TX | March 20, 2016
I've had this car about 1 1/2 months now and continue to get compliments on it daily... I am a ride share driver and so have many passengers. The only problems I have encountered so far is the rain sensing intermittent wipers seem to have a short in them in that they only intermittently work... Also the auto dimming headlights don't always dim when approaching cars from behind. I purchased as a pre-owned from a dealer but it appears as nice as a new one even tho it had 73k miles. 3rd-row seating could be roomier ... love the a/c seats!
Purchased a new car
Uses car for Work
Does recommend this car
---
Nice Car
by Marilyn from Colby, KS | November 23, 2015
I have owned this vehicle for just two weeks, and so far, I am happy with it. Lots of bells and whistles that I am still trying to figure out. There are a couple observations I have. The ride is very quiet and smooth. The very back seat is not well designed for adults at all. Not only because of leg space, but mostly because of the head space. Extremely limited. Great for small grandchildren, though, which is one reason we wanted the extra seating capacity. I was apprised of that fact by a dealer, and he was absolutely right! It is, however, fairly easy for my elderly mother-in-law to get in and out of, which is the main reason we wanted this vehicle. It's not too low to the ground, and not too high either. Second row seating is very roomy. I was disappointed that it did not come with remote start, which I assumed would be standard equipment on a vehicle of this caliber, and I didn't even ask when looking at buying it. Living in the area of the country that I do, it would be nice to have that feature at times. As in any of these type of vehicles with a console, there's never an adequate place to put your purse. Wish that was something that would be figured out some day to accommodate the female drivers. I'm not thrilled with the way the door lock system works. Why have the keypad locking system if you still have to have the key fob in your possession to lock or unlock it? What good does that do? I like to leave the key fob in the vehicle and use the keypad to unlock it, but that doesn't work at all. One thing that I am very impressed with is we had a snow storm the week after I purchased this vehicle, and only 4WD were allowed on the streets. This being an AWD, it performed beautifully! I felt very much in control as I came up to stop signs and had several inches of snow and ice to traverse through. As the snow continued, 20 inches, I feel I would have been able to still get around except for the fact there wasn't enough clearance. But I was definitely impressed with its performance with about six inches of snow on the ground. It's a nice vehicle, has some things that will take getting used to, but over all, I am happy in making the purchase.
Purchased a new car
Uses car for Just getting around
Does recommend this car
---
A very safe car, a wonderful cruiser. Luxury
by Happy MKT owner from Rochester | January 23, 2015
We had a 2010 MKT that we absolutely loved. My wife was t-boned-at a 4 way stop sign by a woman going 55.+ she was hit just behind the drivers door.. they had to cut the door off to get her out but my wife survived. I am convinced the structure of that car saved her life. We just purchased another MKT 2012 and love it as much as the 2010, everything about it except third row seating is a little tight but we never use it other than that its perfect for us.
Purchased a new car
Uses car for Transporting family
Does recommend this car
---
Not very comfortable
by Town Car Enthusiast from Orange Park, FL | November 27, 2014
I like the styling and the performance. It parks well and the gadgets are great. However, after driving the car for about 15 minutes, my back hurts. I have tried to adjust the seat in many ways, but cannot seem to find a setting that doesn't give me a back ache. I never had that problem in my now extinct town car, even when it was new. My husband doesn't have a problem, but I find my self constantly shifting in my seat trying to find a comfortable spot. If you find any discomfort at all when test driving, go to the ford flex. My boss has one of those and it's seats are much more comfortable. It also has a better console arrangement. I also agree with another reviewer that the 3rd row seat is difficult to use and you need to be short.
Purchased a new car
Uses car for Just getting around
Does not recommend this car
---
Exceeds All Expectations
by Licoln Lovers from North Myrtle Beach, SC | October 16, 2013
We returned to Lincoln after a disappointing experience with another luxury car manufacturer. And we can honestly; there's nothing like a Lincoln. This MKT is far beyond what we expected. The body style is sleek and refined. And the same can be said for the luxurious leather interior and wood grain appointments. The back up camera feature is wonderful and we are appreciative of the signal alert when people are near or pass behind the vehicle when in reverse. We thought not have a retractable sun roof would be a negative, but it's not with our dual panoramic glass roof. Every drive is like we "have the top down". Try it , you'll more than like it!
Purchased a new car
Uses car for Transporting family
Does recommend this car
---
Meets my expectations
by Senior Road Warrior from Salado, TX | September 21, 2012
This the second crossover I have owned.It has met my expectations in nearly every area. The "Ecoboost" engine has ample torque for highway driving, handling the 80 mph toll roads in my home state with aplomb. The transmission is perfectly matched with the engine. The paddle switches on the steering wheel, used in the manual transmission mode, make mountain driving a snap. Averages 21.8 mpg on 2000 mile roundtrip, including mountain, plain and city terrain. The electronics are outstanding including radar enhanced cruise control, Sync system for GPS navigation, hands free cell capability, etc. On the down side, rear visibility is extremely limited. This is helped by blind side alert lights on rear side mirrors. The passenger space in third row seats is poor. At 5'10" my head hits the roof. The refrigerator/freezer option is a unique idea. However it is poorly placed and cannot be accessed by the passenger in the right front seat making it virtually useless if there are no 2nd row passengers. All in all, I highly recommend this vehicle
Purchased a new car
Uses car for Just getting around
Does recommend this car
---
Best Overall Vehicle we have driven
by Hot Rod - Lincoln from Chicagoland IL | July 5, 2012
We needed a bigger car for 2 kids and 2 100lb labs. This vehicle is not only comfortable it performs with the EcoBoost V6. It is truly a Hot Rod Lincoln unlike any other in its class. The power is endless. The AWD sticks the car to the road and is great in snow. The turbos kick in at low RPM's and deliver all the way through the power bands. The car has comfort and style. It is fast and classy. It hold 6 adults no matter where they are 1st, 2nd or 3rd row seating. I can haul anything any of the other cars can and with the panoramic moon roof the sky is the limit. We love the car. We love the service and we would love to get another one.
Purchased a new car
Uses car for Just getting around
Does recommend this car
---
Floating on Air
by houston from Houston,tx | June 25, 2012
This is a great car with many advanced features--truly the best value in the luxury crossover class!
Purchased a new car
Uses car for Transporting family
Does recommend this car
---
People Who Viewed this Car Also Viewed
Select up to three models to compare with the 2012 Lincoln MKT.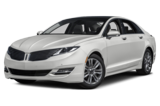 2013 Lincoln MKZ
Asking Price Range
$17,391–$28,815
Compare
2012 Lincoln MKS
Asking Price Range
$12,855–$26,547
Compare
2015 Chrysler 300
Starting MSRP
$31,695–$37,570
Compare
2011 Mercedes-Benz C-Class
Asking Price Range
$9,529–$25,925
Compare
2014 BMW 535
Asking Price Range
$32,157–$47,857
Compare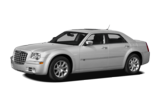 2008 Chrysler 300C
Asking Price Range
$6,611–$17,491
Compare
Featured Services for this Lincoln MKT