Average Ratings
---
20 out of 22 people recommended this car.
---
I love a lincoln MKT.
by joon yong park from | November 25, 2015
I satisfied this car's comfort, reliability, fuel economy . I love a American car. Lincoln is my best choice. I will buy a mkt again next time. i love it. i have three his. they love it.
Purchased a new car
Uses car for N/A
Does recommend this car
---
Overall - Nice!
by Pitsag@Philly from Philadelphia, PA | November 10, 2015
Can be a little boggy in Drive, but there's always Sport mode. Other than that, zero complaints. Owned 4 Jeeps, Rav4, MKZ, and now the MKT. It is by far the best SUV I have driven. The exterior can be a deal breaker for some, and I was neutral on it at first, but it definitely grows on you. It sounds like they are going to stop making the MKT, which is disappointing.
Purchased a new car
Uses car for Transporting family
Does recommend this car
---
This is Not a Town Car
by PeterKiryluk from Enfield, CT | April 12, 2015
This car is like a ford escape, yet its presented as Lincoln, nothing about this hideous looking car is Lincoln.
Purchased a new car
Uses car for Work
Does not recommend this car
---
Fun to drive.
by Luke from Vero beach fl | March 2, 2015
My experience with cars.com was a-1. I watched the site for the car I wanted and it finally showed up and I bought it. The dealer was great to work with. Great process.
Purchased a new car
Uses car for Having fun
Does recommend this car
---
Love this Lincoln!
by City Girl from Pittsburgh from Pittsburgh, PA | December 10, 2014
Despite the negative reviews that I had read online, I decided to test drive the Lincoln MKT and form my own opinion, and boy am I glad that I did! I traded a 2011 Cadillac SRX Premium for my 2013 Lincoln MKT AWD Ecoboost w/Elite Package and I love, love, love this car. The interior is beautiful and classy with all the bells and whistles that you could ever want. Leg room is great, controls and touchscreen are easy to use when navigating through the many features, and I like the option to switch between Normal, Sport and Comfort modes. Power is amazing, sound healthy, shifts well and handles great. (I must have been a racecar driver in a previous life)...the blind spot monitor is great in city traffic as well as on the freeway. I get many compliments on this vehicle with most people saying they never even heard of the MKT! That's a bonus...not a lot of Lincoln MKT's around yet. Two have shown up in the parking garage since I've purchased mine. The only complaint I have is with the driver side arm rest on the door which has split at the seam. I was also disappointed that my model came with 19" wheels instead of 20" chrome...and a fixed glass roof instead of the powered moon roof. Obviously wasn't a deal breaker for me though. I have previously owned an SRX, Nissan Armada Platinum, Infinity QX56 and a Lincoln MKS. This MKT is by far the most value for my money. I have received more compliments and turned more heads on its' appearance than any other care I've owned and I truly enjoy driving this vehicle everyday. I haul three kids all over the countryside on a daily basis (and still have room for each to bring a friend), and still have room for groceries and shopping bags. I have 52k miles on it already and we have taken it on two vacations. I've had no problems or issues other than a trip to the dealership for a recall issue that was promptly corrected. Give Lincoln a try....you will NOT be sorry!
Purchased a new car
Uses car for Just getting around
Does recommend this car
---
Still impressive after 2 years of ownership
by CarGuy1 from Cleveland, Ohio | May 27, 2014
I leased my 2012 MKT new in April 2012 - now has 34K miles on it and other than having to replace a tire - the car has only had to have the scheduled (free) Routine maintenance. It rides great, has all the options you can get on similar vehicles from other "high end" makers - I get asked yet "When did Lincoln start making that model. it's cool" so for the negative people that say it's "ugly" I say looks are subjective - I personally like that it's different and stands out in a crowd of "boxes" It's fast, handles great and rides great - Sync wasn't that hard to get used to, I think it's easier than the system in my German car. If more people would test drive this vehicle, they'd buy it over the higher priced alternatives out there. I'll be leasing another MKT when my lease is up.
Purchased a new car
Uses car for Commuting
Does recommend this car
---
New 2013 MKT
by Scooter from Chicago | April 8, 2014
We hated to do it, but knew it was time to trade in our 2008 MKX; it had served us well, and was getting tired at almost 100,000 miles. We found a local dealer with a brand new 2013 MKT; it has the 4 bucket seats, and the third row, and all the other bells and whistles. Initially, the technology can seem overwhelming, but it becomes intuitive rapidly. The car rides incredibly well, is very quiet, and has one of the best pedal responses I have ever been acquainted with. 5 out of 5!
Purchased a new car
Uses car for Just getting around
Does recommend this car
---
Cadillac owner tries Lincoln
by Snow bird traveler from Finger lakes, NYS | April 7, 2014
Had Cadillac SRX and CTS wagon but need more room never owned a Lincoln, this car has room to spare. If you want 3 rows of seats(for grand children) has great comfort, very good power with turbo and AWD, gas mileage good for this large vehicle, towing rated, Sync system touchy and not intuitive, like the loading room with 3rd seat down and unbelieveable with all seats down, front and second row seats very comfortable, 3rd row comfortable but not allot of head room, tail gate does not have adjustable height so beware when opening in the garage. Handles very nicely and great for long drives.This is right up there with the Cadillacs
Purchased a new car
Uses car for Just getting around
Does recommend this car
---
Wow
by gooddealphill from FL | March 17, 2014
I picked up the 2013 MKT with 16K miles in PA. Drove back to FL over two days. First day I drove 450 miles. It took me all of that time/mileage to understand how all items worked on MKT. The second day i completed the trip with 600 miles. Coolest item was the Lane control. If I moved outside of the lane it would warn me. It works. Second, the Active cruise control was great. It allowed me to set the speed at 80 MPH. If I came up on a slower car the car would slow down and match the car in fronts speed. If i moved to another clear lane the MKT picked up speed to 80 MPH. Overall as of the first 1050 miles I rate the vehicle 4.5 out of 5 .
Purchased a new car
Uses car for Transporting family
Does recommend this car
---
Luxury and Great Features
by Mom of young child from New Castle, PA | November 4, 2013
I purchased the 2013 Lincoln MKT as a certified used vehicle with 24,000 miles. The cost savings of purchasing the vehicle used was helpful in deciding on this luxury three-row crossover. I'm a fan of the styling. The aggressive grill looks fantastic against the black body color, and I love the sleek lines. I'm 5'2". Some other three-row SUVs with the option of second-row bucket seats were ruled out during my search because my knees were pressed into the dash when I moved the seat forward to reach the pedals. The MKT's adjustable pedals, together with the telescoping steering wheel and highly adjustable seat position, make for a comfortable and safe fit, even with a pregnant belly and short legs. Plus, the easily-set seating position memory, with room for three different settings, is very useful when my husband, who is 6'2", drives. He is also very comfortable in the vehicle. I will also mention that the MKT's lower stance, as compared to some other three-row SUVs, makes it easier for a shorter person like myself to lift child seats into the vehicle, not to mention hop in the driver's in a more ladylike way when in a skirt and heels! I was searching for a three-row SUV with an accessible and comfortable third row. With a toddler and a baby on the way, I want to be able to sit in the back with the infant without wedging myself between car seats. I selected the second-row bucket seats with no cooler between them. This way I can walk between the seats and sit in the back to face a rear-facing child, or I can place my toddler in the third row and sit next to the second-row infant. The rear seating arrangement offers the convenience of a minivan without looking like one from the outside. The seats flip with a push of the button, including the third-row seats stowing and unfolding automatically. The trunk space is still decent with the third row up. With the third-row stowed, the cargo space is great for long trips or hauling large items. The one drawback is that everything in the trunk space must be removed to fold or unfold the third row. I mitigated this by purchasing the soft-sided cargo carrier from Lincoln in order to easily lift the trunk contents (fire extinguisher, window scraper, etc.) out and then replace them in the vehicle. This is a fun vehicle to drive as the acceleration is excellent, especially for a vehicle of this size. It handles well. No complaints. With a combination of city and highway driving, I'm averaging 21-22 mpg. The touch-screen interface is easy to use; I was able to learn to use it without the manual; it's intuitive. The navigation system is very handy, and the ability to view simplified turn-by-turn instructions on the dash behind the steering wheel is very helpful in the city and/or when the using the touch-screen for other applications, like satellite radio or telephone calls. The sound system is impressive and highly adjustable. The display behind the steering wheel can be set many different ways to your preference. The driver is able to handle phone calls, some navigation, the radio, etc, all from simple controls on the steering wheel, which are displayed directly in front of the driver. The adaptable cruise control is something I never knew I was missing. It's amazing to be able to set a max speed and then allow the car to slow down with traffic and then resume speed when able. I am extremely happy that I was able to find a vehicle that fits my family, has a third row that won't require gymnastics, which has a sophisticated look, and which is fun to drive. I highly recommend the MKT to families as an alternative to the minivan or its truck-like competitors.
Purchased a new car
Uses car for Transporting family
Does recommend this car
---
People Who Viewed this Car Also Viewed
Select up to three models to compare with the 2013 Lincoln MKT.
2013 Lincoln MKX
Asking Price Range
$21,335–$35,163
Compare
2015 Lincoln Navigator
Starting MSRP
$64,285–$67,860
Compare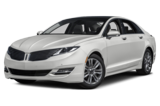 2013 Lincoln MKZ
Asking Price Range
$18,628–$30,252
Compare
2014 Lexus RX 350
Asking Price Range
$30,077–$41,877
Compare
2014 Ford Flex
Asking Price Range
$18,917–$33,653
Compare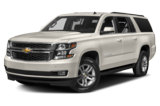 2015 Chevrolet Suburban
Starting MSRP
$49,000–$66,785
Compare
2013 Lincoln MKS
Asking Price Range
$16,927–$32,599
Compare
2016 Acura MDX
Starting MSRP
$43,015–$45,015
Compare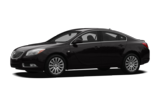 2011 Buick Regal
Asking Price Range
$9,587–$17,487
Compare
Featured Services for this Lincoln MKT