Average Ratings
---
19 out of 22 people recommended this car.
---
Love my MKZ Hybrid
by Bigs Girl from Henderson, NC | June 13, 2014
Love my Lincoln MKZ. Smooth ride, very comfortable seating, handles like a dream. Awesome gas mileage.
Purchased a new car
Uses car for Commuting
Does recommend this car
---
A good car, but....
by MKZ Hybrid owner from Lewisville, TX | June 3, 2014
The Good: Smooth, quiet ride. Outstanding exterior styling which is now different from Fusion, great gas mileage (consistent 34-36 mpg city driving). Ford mytouch is intuitive and easy to use. The Bad: Canted-back angle of touch screen causes a lighting angle that shows fingerprints worse than any other car I've seen. Must literally be cleaned daily or it becomes almost unreadable. Interior fit and finish lousy-uneven gaps and alignment, etc. The Ugly: My driver's side interior door latch handle assembly broke, and the handle scratched the finish on the door panel. Have been waiting more than a week for the parts to come in and have heard nothing from the dealer. Also, the A/C quit once, but came back to life after a day and has been OK since.
Purchased a new car
Uses car for Just getting around
Does recommend this car
---
Extremely Hap Hap Happy!
by MKZ Lover from Sunnyvale, CA | May 15, 2014
I almost brought a Cadillac until I saw that Lincoln Hybrid was the same price as the non Hyb.  I have this car five months and it is comfortable, fun to drive looks good too. The electronics are not at all confusing as some pro reviewers have suggested, nor does it make noise when converting to gas from battery. The extra space provided by push button gears and no shift handle is awesome. I have compared this to friends' BMW and Benz and the Lincoln actually has some better features. The audio system being one. THX audio rocks. Crisp and clear sound.
Purchased a new car
Uses car for Commuting
Does recommend this car
---
Great Drive and Gas mileage
by Great Drive for many trips to the beach from Washington state | April 14, 2014
The car has a quiet interior and better ride then our 2011 Fusion hybrid, and we like our 2011 Fusion hybrid. The feedback on gas mileage status is not as good as the 2011 Fusion- likely someone did not watch over the engineers designing the display. The rest of the interior is pretty and functional for the passengers. The trunk has some compromise in it's shape to accommodate the hybrid battery so not quite big enough for golf bags with the driver - it does fit but not easy in and out unless you put in the driver separately. Overall a great car.
Purchased a new car
Uses car for Transporting family
Does recommend this car
---
2013 MKZ a Rockin' Lincoln
by Dave from Fredericksburg, VA | February 4, 2014
After reading all of the reviews on the 2013 MKZ I decided to test drive one. I found a pre-owned, certified unit with less than 12,000 miles on it. It's a unit equipped with a 2.0 EcoBoost and everything else except the Technology package and the retractable glass roof. I've used this car on my daily commute (about 165 miles round trip) for the last 2 weeks. It's comfortable, quiet, and responsive. It has excellent acceleration and still gets 31 mpg @ 75 mph. MyTouch works just fine - you just need to spend some time with it and make sure the latest updates are installed, Bottom line, this car has found the sweet spot of balance between performance and luxury. You owe it to yourself to test drive a MKZ before you commit to a more expensive import that won't deliver the same driving pleasure !
Purchased a new car
Uses car for Commuting
Does recommend this car
---
I SHOULD have kept my Lexus
by susank. from Denver, CO | December 11, 2013
After putting 150,000 miles on my tried and true reliable Lexus ES I decided to find a hybrid luxury car. My grandmother had a Lincoln and figured she was happy with hers and thought I'd check them out. I am embarassed to say that I am driving a Lincoln that my 'grannie' would love... after all, her car is 20 years old. I bought the MKZ with all the 'bells and whistles' it ended up costing much more than a comparably equipped Lexus ES300, and sure this does have a slightly higher EPA rating than the Lexus but wow... I am shocked that this car has more road noise than my ancient Lexus I reluctantly traded off, less power overall and uggggghhh. I want to get the word out to write this review but the more I think about it, the more my buyer's remorse stands out. Lastly, I put $7,500 down on this car and after only putting 10,000 miles on it I am so upsidedown I couldn't trade it if I tried. (my next investment is to get tinted windows... the sun glare comes in on every window... besides, the dark windows can now hide my shame)
Purchased a new car
Uses car for Commuting
Does not recommend this car
---
Very Happy!
by Steve from New York from Eastern Long Island New York | October 30, 2013
I bought my MKZ in April from Crest in Ct. and have no complaints at all regrding this car. It looks good. It drives well. I average 37 mpg with a heavy foot!. Have gotten as high as 43 mpg. The car has 18,000 miles on it at this time and the only problem I had was a squeak in the drivers seat. I am a big guy but my other cars dont have any sqeaks in the seat so this one shouldn't. The dealer corrcted the problem and I am back to 100% I never thought I would own a Lincoln but the redesign and now proven reliability to date reinforces the fact I have no regrets buying this car. My old gas bill used to be over $900 per month. Its now down to under $500 a month, so this car is costing my less than $200 a month to own. I would say thats a good deal.
Purchased a new car
Uses car for Commuting
Does recommend this car
---
2013 MKZ Hybrid
by Joylynn from Selma | October 26, 2013
Bought this car in May of 2013 for the luxury and gas millage for traveling. I am very disappointed. I have had nothing but trouble with the car from air conditioner going out, etc. The best gas millage I have received is 33.9. My husband also drives the vehicle and we both watch how we are driving. But gas millage has not changed and car is not completely fixed after two trips to dealership. I have been in touch with the Lincoln head office, but have not gotten anything resolved. Don't know what else to do. Anyone else out there that has the same problem or any suggestions?
Purchased a new car
Uses car for Work
Does not recommend this car
---
MKZ Hybrid
by Ron. P from Minneapolis MN | October 5, 2013
I love the MKZ new technology has gets the best averaged 41 mpg as saving a lot on fuel prices. The interior is more upholstery with advanced everything in the beautiful cabin and love how it drives. I've never seen a car with so much advance technology with no using the fingers for the switches or buttons as everything is nothing but computerized with mylincoln touch interface is plus and cooled/heated seats are more unique features as having a panoramic moon roof and more of all the best besides the car new quality is the quiet ride gives me. It's too much of a car but it's so beautiful with outstanding performance and very roomier i will recommend this new Lincoln to everybody.
Purchased a new car
Uses car for Having fun
Does recommend this car
---
mkz mpg
by ohio player from ohio | September 28, 2013
pick up my Lincoln mkz hybrid July 8 never a problem avg 46 mpg with 4000 mile using high test and reg gas .....this high way and city driving..i do not understand the 34 r lower mpg ....my lincold the only one that get mpg...
Purchased a new car
Uses car for Having fun
Does recommend this car
---
People Who Viewed this Car Also Viewed
Select up to three models to compare with the 2013 Lincoln MKZ Hybrid.
2013 Kia Optima Hybrid
Starting MSRP
$25,900–$31,950
Compare
2013 BMW X1
Starting MSRP
$30,800–$38,600
Compare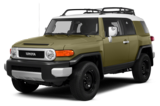 2013 Toyota FJ Cruiser
Starting MSRP
$27,030–$28,620
Compare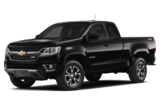 2015 Chevrolet Colorado
Starting MSRP
$20,120–$34,415
Compare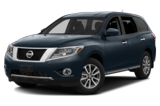 2013 Nissan Pathfinder
Starting MSRP
$28,650–$41,150
Compare
2013 Lincoln MKT
Starting MSRP
$45,285–$47,280
Compare
2013 Hyundai Sonata Hybrid
Starting MSRP
$25,650–$30,550
Compare
2015 Lincoln MKZ
Starting MSRP
$35,190–$47,495
Compare
2014 Lincoln MKX
Starting MSRP
$38,575–$40,525
Compare
Featured Services for this Lincoln MKZ Hybrid