Average Ratings
---
13 out of 18 people recommended this car.
---
2012 MKZ - A disappointment
by Realtor on the GO from Tinley Park, IL | March 1, 2016
I have had the Lincoln MKZ for about 7 months. My previous car was a Cadillac SLS (2003). I thought I was getting high end but I am disappointed with the interior head room. I have to maneuver my way in and out of the car to avoid bumping my head. The noise from the heating and a/c makes it unpleasant especially on the highway - I have to turn the radio volume high. The bluetooth functionality is horrible... even when I shout, I can't be heard on the other end. The headrest block rear view and are extreme awkward and I have to lean forward to avoid them. The door for gas opens when the wind hits it right... Perhaps I'm comparing apples to oranges, but this ain't no Cadillac.
Purchased a new car
Uses car for Commuting
Does not recommend this car
---
Classic Chrome
by Loving Lincoln from | August 6, 2015
AWD with Classic Chrome, beautiful dash board, every luxury, cool and warm seats, I am so happy to have found this ride.
Purchased a new car
Uses car for N/A
Does recommend this car
---
One of the best bangs for the buck used
by Joey C. from PA | February 2, 2015
I just bought a 2012 Base with Chrome package. Only had 19,000 miles on it and is cream puff. I love it. Considering what you can get these for off lease certified, its a great value you can't beat. Look, if you want a real nice ride with all the nice comfort features and you value reliability; don't reallyr care about the latest and greatest style, this car is for you. I'm a sales road warrior and this fits the bill,especially the wallet, pun intended. You won't come close to touching a mid size luxury Lexus, Audi, Infinity, Caddy or other etc. for what the MKZ gives you for the money. Is just a flat out fine used car for a great price.
Purchased a new car
Uses car for Commuting
Does recommend this car
---
Sweet ride for the money
by Big Brown from | December 31, 2014
This is a great car for the price. The luxury and performance compare to many other more expensive foreign vehicles I have owned. Very pleased with my purchase.
Purchased a new car
Uses car for N/A
Does recommend this car
---
Close, but...
by Elwood from Minneapolis | October 2, 2014
One of the big selling points for this (2012 MKZ) was the outstanding reliability ratings. The car is quiet, smooth, and quick. I am a bit disappointed that I only get about 21mpg. My last car was a 14yo Grand Marquis with a V8. The GM got close to 20mpg and it was bigger, older, and had a larger engine. The seats are way too stiff for my tastes, but I do love that they are heated! Ergonomics is my biggest disappointment. I just can't get comfortable. Even at the lowest level the steering wheel is too high and it is at the wrong angle. The side bolsters on the seats hit the back of my arms when I make turns. This car has the navigation system and I love the back up camera! I really don't use the nav very often. Last year I drove through Indianapolis and it had me get off the freeway for about 6 miles which was a completely necessary detour. The audio features are more than adequate with satellite, HD radio, CD player, and a great "Juke Box". Unfortunately, the sound quality is sub-par. You would think with a car in this class that it would have more than just bass and treble adjustments! The sound is a bit to brassy while at the same time the bass is too boomy. Finally, this car seems to pull to the left. I took it in for an alignment and they happily re-aligned it for free. Unfortunately, it still pulls just a bit. I took it back and they said it was within specs and did nothing. That time they charged me $49. I miss my old Grand Marquis. THAT was the best car I ever owned!
Purchased a new car
Uses car for Commuting
Does not recommend this car
---
Quite good except for transmission.
by Jack from Livermore, Ca. | May 6, 2014
Transmission frequently causes delayed acceleration at speeds from approximately 5 to 35 miles per hour.
Purchased a new car
Uses car for Just getting around
Does not recommend this car
---
We skipped the 2013 model because of the price. .
by Enjoy the often difficult "buying experience" from Plymouth Michigan | October 10, 2013
The entire buying experience was exceptional and we drove the vehicle we bought and also drove the 2013 vehicle. We love the styling inside and out, got the mfg warranty on this vehicle. The ride is quiet and the engine has power. The sound system is premium. We look forward to many more miles of trouble free driving in luxury. We loved the 2013 MKZ that we drove, but chose the 2012 because the price fit our budget better. The 2013 model would have gotten 5 starts.
Purchased a new car
Uses car for Just getting around
Does recommend this car
---
Love my Lincoln
by Happy Lady from Evansville, IN | February 12, 2013
This is the first Lincoln I have owned.....I like everything about it! It is very comfortable to sit in and it handles very well on the road.
Purchased a new car
Uses car for Just getting around
Does recommend this car
---
Suits us fine.
by Dave&Cathy from Midwest | February 7, 2013
An unususual purchase for us, at least for me. I decided on the 2012 MKZ for a couple of reasons: body style and better than average horsepower with liveable gas mileage. The 2013's are nice but I we were out to purchase a small luxury car, not a luxo-barge or a sporty car. A Classy one--a 4-door. The interior could be a little more appointed and it is marginally nicer than it's sister Fusion Titanium. The psuedo-spoiler on the '13 turned me off. I think a Lincoln looks out of place with a spoiler and with the larger V-6 and horsepower drawing a higher insurance premium. --- 300+ hp makes them nervous. Besides, it'll never see the sustained speed where the spoiler would be effective. The '13 is a beautiful car, don't get me wrong, but the '12 is still kind of boxy and classier-looking. We own a small pick-up and an older Mustang Cobra and this car kind of completes our ownerhip--a grocery-getter, a hotrod and a driver. As a retired couple it fits in perfectly. We love all 3.
Purchased a new car
Uses car for Transporting family
Does recommend this car
---
Lincoln Towncar
by Grammy from Texas | October 15, 2012
This is one car I should not have purchased. It is hard to see traffic on the right side, the seats are not comfortable the heating and cooling features leave the seats very hard and uncomfortable on a long trip, the feature to adjust the mirrors are a small knob you twist and the trunk has no automatic closing feature, you grab a strap to pull it closed. This car cannot be classified as a luxury car in any terms. This is a disappointment since I have been driving Lincolns since 1985. I can say for sure this will be the last one if quality does not improve.
Purchased a new car
Uses car for Work
Does not recommend this car
---
People Who Viewed this Car Also Viewed
Select up to three models to compare with the 2012 Lincoln MKZ.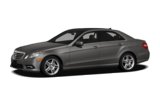 2012 Mercedes-Benz E-Class
Asking Price Range
$14,727–$40,543
Compare
2015 BMW 740
Starting MSRP
$74,000–$82,500
Compare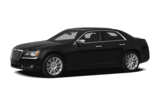 2011 Chrysler 300C
Asking Price Range
$13,571–$23,459
Compare
2012 Lincoln MKS
Asking Price Range
$12,583–$26,559
Compare
2014 Chrysler 300
Asking Price Range
$15,720–$27,728
Compare
2011 Mercedes-Benz C-Class
Asking Price Range
$9,362–$26,094
Compare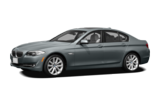 2012 BMW 535
Asking Price Range
$19,969–$33,253
Compare
Featured Services for this Lincoln MKZ