Average Ratings
---
8 out of 9 people recommended this car.
---
VERY GOOD CAR!
by Brenda from Louisville, KY | May 10, 2014
I love my car, service was great, salesman Tony was awesome,good luck with the new beautiful baby! Overall the Mazda 626 is a great car period!
Purchased a new car
Uses car for Work
Does recommend this car
---
Good engine, but lacks horsepower
by farmer from Los Angeles, CA | October 14, 2012
I bought this car used a few months ago and I like how the car handles and drives. It is reliable just like any other Japanese car. I only done an oil change, the tune up, change the tires, change brakes, and the change the timing belt. I heard that this car has transmission problems. I haven't had any problems with the transmission or anything else. The only thing that I don't like about this car is the horse power. I have a four cylinder and it takes a little time to get up to speed in the freeway. The fuel mileage for this four cylinder is decent. I am average about 24 in the city and 28 in the highway. I never owned a Mazda before but in the future when I get a stable job I am going to buy a new Mazda from the dealership.
Purchased a new car
Uses car for Commuting
Does recommend this car
---
Great Engine, Poor Transmission
by Mazda fan from Cleveland, OH | July 18, 2011
I bought my 2002 Mazda 626 4cyl in 2006. It was originally a rental car in Florida before I owned it and was most probably abused. The best parts about this vehicle are it's reliable engine and it's comfort. I've been on many long drives between Ohio, North Carolina and New York and the driver's seat is excellent. Don't expect great mpg even with the 2.0L 4cyl. It has been averaging 22 city, 26 highway for me. The automatic transmission is sluggish and seems to be not geared for highway speeds. 2900 rpm at 65 mph is a bit high and it suffers mpg because of it. The 2002 model was the first year to include a transmission cooler because of overheating problems. There is no 2003 model, Mazda started making the Mazda6. Like many owners I've had my O/D light come on and it turned out to be a Transmission Pressure Control Solenoid. ~$550 fix But the engine with 102K miles sounds and runs great, but has a weak 130 hp.
Purchased a new car
Uses car for Commuting
Does recommend this car
---
Next best to a camrey or an accord
by Kfitz from kentucky | May 23, 2009
I have no had any trouble out of this car. it just turned over 100000k miles and it still runs great.
Purchased a new car
Uses car for Commuting
Does recommend this car
---
Great Car for the value
by mazdafan from Norwalk, CT | March 22, 2009
Had a mazda for 6 years now and it still runs great, it is a great car for the value especially if you have a family.
Purchased a new car
Uses car for Transporting family
Does recommend this car
---
Good value and reliability for the price.
by Old Crab from Long Island, NY | April 3, 2008
The overheating problem is caused by the plastic overflow tank melting. I had to replace mine twice. Mazda is aware of this defect and should have recalled the vehicle for correction.
Purchased a new car
Uses car for N/A
Does recommend this car
---
Owned car from new, 2000 626 EX
by Like fast cars. from Tamarac, FL | December 12, 2006
To me it's been a 5 star car. I have owend this car from New 2000. It had to be towed one time in 6 years, gas pedal linkage. I also have a Mazda Miata.
Purchased a new car
Uses car for N/A
Does recommend this car
---
Very Satisfied with my Mazda
by Mazda lover from Pa | June 22, 2006
I am very pleased with my Mazda 626. It is a 2002 LX. It gets great milege to the gallon. I have never had one problem with it. The only thing I have done over the years is to get regular oil changes and replace tires. Mazda's a very reliable, durable vehicles. I would recommend this car to anyone!
Purchased a new car
Uses car for N/A
Does recommend this car
---
34000 miles is too early for transmission problems
by Frustrated Mazda Owner from Norfolk, VA | May 16, 2006
With the recent hikes in gas prices, I figured it was time to trade in my old vehicle and purchase something a little newer. Hoping to escape the overall cost of driving, I went ahead and purchased a 2002 Mazda 626. (2.0L LX) At first glance, I was taken by the smooth lines and attractive classic sedan styling. Upon sitting in the car for the first time, it was obvious the designers had long-term travel in mind. The seats were comfortable, and all the creature comforts were within arms reach. There was ampple space in the center console to place my favorite CD's, charge my cell phone, and keep any necessary travel companions. I took the car out for a test drive and had an enjoyable ride. She embraced curves and held corners well, but I was a little disappointed by the underpowered nature of the car. I guess you have to sacrifice somewhere, considering the car averages close to 30 miles per gallon overall, which was the original deciding factor for me to ultimately buy another car in the first place. When I left the lot, the car had just a shade over 31000 miles. Not bad for a five year old car, I figured it belonged to an older person who just simply didn't drive it as often. The first long trip I took in the car... (which I am still on) ended about 190 miles from the starting point. Leaving Norfolk, Virginia and headed to Portland, Maine, I felt as though the car could handle the 625 mile drive. But, alas, I was mistaken. On Delaware highway 1, with the music and the cruise control on, I was on my way home to surprise my family on Mother's Day weekend. (Being the last chance I get home before I deploy to the Persian Gulf for my second tour over there) It was there, that the overdrive light began flashing, and the car shuddered. I pulled over, and consulted the owner's manual, which stated that there was an electrical problem with the transaxle. (Already? At 34000 miles? I thought to myself.) Unfortunately this is going to be an expensive fix, considering my warranty was only the required 30 day 1,000 mile that is included in eveery used car purchase in Virginia. But I am thanking my lucky stars that there was a family who has taken me in until I can get this thing repaired. Hopefully in the future, I won't be so naive, and I will purchase the extended warranty. I would recommend that to anyone who does purchase this model.
Purchased a new car
Uses car for N/A
Does not recommend this car
---
People Who Viewed this Car Also Viewed
Select up to three models to compare with the 2002 Mazda 626.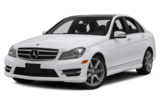 2014 Mercedes-Benz C-Class
Asking Price Range
$18,655–$34,387
Compare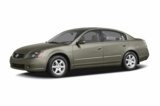 2005 Nissan Altima
Asking Price Range
$1,817–$8,829
Compare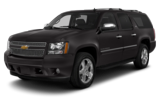 2013 Chevrolet Suburban
Asking Price Range
$23,787–$46,187
Compare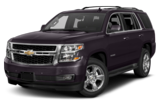 2016 Chevrolet Tahoe
Starting MSRP
$47,000–$64,740
Compare
Featured Services for this Mazda 626