NHTSA Vehicle Safety Recalls
CX-7
EQUIPMENT
Recall number: 09E011000
Recall date: 04/02/2009
Problem Summary:
THULE, INC. IS RECALLING 2,323 OWNER-INSTALLED ROOF-MOUNTED FIT KITS, MODELS 3068 AND 3069, MANUFACTURED BETWEEN JANUARY 1, 2008 AND FEBRUARY 28, 2009 THAT ARE USED WITH THULE PODIUM FOOT PACKS, MODELS 460 AND 460R. THESE FIT KITS WERE SOLD AS AFTERMARKET EQUIPMENT FOR USE ON THE VEHICLES LISTED ABOVE. THE BOLT(S) USED TO SECURE THE FOOT TO THE VEHICLE WAS MANUFACTURED TO A HARDNESS THAT MAY CAUSE THE BOLT(S) TO BE BRITTLE AND POTENTIALLY BREAK UNDER STRESS.
Consequence:
THIS MAY RESULT IN THE BOLT(S) SNAPPING OFF DURING USE OR WITHOUT A LOAD. THE UNSECURED RACK AND LOAD CAN THEN COME LOOSE WHILE DRIVING CREATING A POTENTIAL ROAD HAZARD, POSSIBLY RESULTING IN A VEHICLE CRASH.
Corrective Action:
THULE WILL MAIL A RETRO FIT KIT ALONG WITH REPAIR INSTRUCTIONS TO OWNERS FREE OF CHARGE. THE SAFETY RECALL IS EXPECTED TO BEGIN ON OR BEFORE APRIL 13, 2009. OWNERS MAY CONTACT THULE TOLL-FREE AT 1-800-238-2388.
The manufacturer first notified owners of this recall on 04/17/2009.
---
The information provided on vehicle recalls is for information purposes only. While Cars.com has taken care in the preparation of recall information, and the information presented is believed to be reliable, Cars.com does not represent that such information is accurate, comprehensive, verified or complete, and shall not assume or accept any liability (whether in negligence or otherwise) for the accuracy or completeness of such information or for any reliance placed by any person on the information. Nor shall Cars.com be under any obligation to advise any person of any error in information provided. Cars.com shall not be liable for any damages (including, without limitation, damages for loss of profits, business or other consequential loss) which may arise from any use of, or reliance upon, or inability to access, the information.
People Who Viewed this Car Also Viewed
Select up to three models to compare with the 2007 Mazda CX-7.
2015 BMW X3
Starting MSRP
$38,500–$45,500
Compare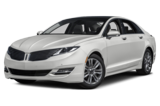 2013 Lincoln MKZ
Starting MSRP
$35,925–$37,815
Compare
2010 Volkswagen Passat
Asking Price Range
$8,620–$17,320
Compare
2013 Land Rover LR2
Starting MSRP
$36,400–$36,400
Compare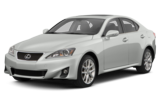 2013 Lexus IS 250
Starting MSRP
$35,065–$37,525
Compare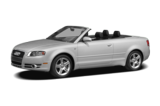 2007 Audi A4
Asking Price Range
$7,164–$16,228
Compare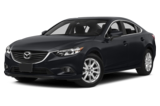 2015 Mazda Mazda6
Starting MSRP
$21,190–$29,895
Compare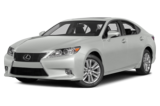 2015 Lexus ES 350
Starting MSRP
$37,550–$40,290
Compare
Featured Services for this Mazda CX-7