Average Ratings
---
26 out of 34 people recommended this car.
---
take care of this car and it will take care of you
by CB from Binghamton, NY | May 8, 2014
I owned this car from the summer of 2007 till the summer of 2013. my only complaints were 1. the body and frame rusted. however I washed the thing maybe a dozen times over the 6 years i had it, so honestly I think that would have happened to any car driven through 6 winters of heavily salted roads. and 2. the "fuel leak detection pump" went like 5 times. only had to pay for it once because it happened within the parts warranty period the following 4 times. But lets focus on the positive. the car got amazing mileage, I had the 2.0 and i got between 32 and 35 mpg on long highway trips, and around 28-30mpg normal driving. The car was very sporty with its handling, my favorite thing to do used to be driving around the country roads at 60mph. so fun to drive. The seats were comfortable, the sound system was great, and I the back seat room was honestly good enough. I only sat back there once, but I've never heard a complaint from the people who sat back there regularly. Had i had the money to maintain this car, and had I washed it regularly. I'm positive I would still have it today, I liked it way better that the 2013 kia rio hatchback I have now.
Purchased a new car
Uses car for Commuting
Does recommend this car
---
Best car ever owned
by Mazda fan from Utah | April 27, 2014
My husband and I have owned 9 cars (various makes) in our marriage. The Maxda3 is our first Mazda and the only car we have bought brand new. It was the best vehicle decision we've ever made. The first repair finally came after 10 years and 150k to fix a leaking strut. Going that long for a repair has been unheard of with any of our other vehicles. The 3 is a fast, zippy little car with great gas mileage, and it's still fun to drive after 10 years. We have no doubt it can give us another 150k with minimal problems. It's been so good to us that we've become Mazda fans and will be buying the brand for our other vehicles. Our only complaint has been the air conditioning; if it's past 90 degrees outside the AC just doesn't get the car completely cooled down to our liking (but he likes it really cold) Mazda has said we aren't the first to report this problem and the AC design has been redesigned for future models. It's not been a deal breaker for us. Overall this is a great car for the money! Interior, exterior, and engine have held up great. Highly recommend.
Purchased a new car
Uses car for Commuting
Does recommend this car
---
Mazda 3 surprised me
by ASE from Fresno, CA | February 4, 2014
First off I gotta say it took me alot to buy this car. I absolutley hate FORD products. With Mazada still being owned by FORD when MY 04' was made I was scared to jump into this purchace. The car was a great price with low miles so I bout the car and fell in love. I immediatly drove a cross country and got great gas millage. Has never shown any signs of ware and I have put over 50k on the car in just under 2 years. Ignore all the 1 star comments, I have been a life long mechanic and would strongly recommend this car to close friends and family. great power for the around towndriver and highway speeds. If I have to pick one downside is the high RPM's while at highways speeds.
Purchased a new car
Uses car for Work
Does recommend this car
---
Be careful!!
by grandma from | September 13, 2013
Bought a SUV Ford....they jimmyrigged the AC to work, but it didn't work within hours of leaving lot.....my mechanic told me they sell a lot of flood cars.....rusted underneath....the SUV check engine light came on within 1 week.....computer says its catalytic converter....Be Very Careful!! I'll never deal here again!!
Purchased a new car
Uses car for N/A
Does not recommend this car
---
owned car for seven years now
by mastersteve from hartford,ct | October 12, 2011
if you want to own a very dependable car with great looks and decent power the mazda 3 is the way to go
Purchased a new car
Uses car for Having fun
Does recommend this car
---
Unexpected Piece of Junk
by Rust Owner from Chicago, IL | January 5, 2011
My main problem - rust all over the car 4-5 years after it was manufactured. All door jams and quarter panels (near the wheels). All 4 rims had to be replaced due to corrosion. At first Mazda rep was shocked at the rust and promised to help. Few weeks later I was told it is to be expected on a 5 year old year and the warranty was denied. Really? So which is it? Heat is very weak. AC - I thought something was wrong but the dealer advised it's just weak in all the Mazda 3's. Want to change the oil? Have fun. Mazda 3 sport is designed in a certain way that you will have to take it in to a dealer. My first foreign car and I was sure I made the right decision. I will never even look at a Mazda. Had a Ford and Jeep, both were more than 10 years old, sold with absolutely no rust on them. No way I can sell this one so I am forced to drive it until it falls apart (getting there).
Purchased a new car
Uses car for Commuting
Does not recommend this car
---
Worst car I have ever owned
by No More Zoom Zoom Ever Again from Paducah, KY | January 5, 2011
I bought an '04 3 in the summer of '06. It had 33k miles on it when purchased but wasn't worried because its a Mazda and the Protege5 I traded in never gave me problems. Had to replace the belt tensioner at 50k because the plastic pulley on it blew apart, the part has been redesigned with a metal pulley since. Had to replace the engine at 66k due to a spun rod bearing. Had to replace the engine again at 78k due to another spun bearing. Had to replace the egr valve. When I traded it in it needed a thermostat ($30 online), a fuel injector and new tires. All the repairs cost came out of my own pocket somewhere in the neighborhood of $7,000. I'm definitely not buying another Mazda in the future or at least until Ford doesn't own them since these a Ford Duratec engines.
Purchased a new car
Uses car for Commuting
Does not recommend this car
---
Zoom Zoom is right!
by Mazda in Ohio from Akron, Ohio | December 3, 2010
I traded my 2005 Nissan Altima V6 SL for my 2004 Mazda 3 sedan 2.3. Even tho the 3 didnt have as much passing power as my Altima, the quick transmission shifts made up for it. Definitely gave you the illusion of a V6 with peppy acceleration. Also, the 3 has an "intelligent transmission" and will adjust to your driving habits. In terms of exterior looks.. i could not be more satisfied. I had one with a wing spoiler and stock body kit which i believe are standard on the 2.3's i would prefer this car over a BMW 3 series. unfortunately, i think i got a bad egg. I had to replace the alternator twice and 1st gear went out. luckily i purchased a warranty that covered it all. but it seems this is not the norm for the 3. To do an oil change you have to remove this skid plate thingy.. I had a constant problem with shops not removing it right, not putting it back on right.. they eventually broke it and had to fix myself. Please make sure wherever you get your oil change..that they put it back on right..The Xenon headlights were absolutely amazing. however they do come aimed a little low from the factory even when aimed at their highest with adjuster inside the vehicle. but you can adjust them yourself from the headlight to fix this. The steering is very tight and satisfying. Handling is superb. However, mine was equipped with the low profile optional wheels and the ride was very bumpy. When you hit a pothole, which is VERY often in good ole' Ohio it sounds so loud that you think you've done damage. Instead of doing any damage that i knew of.. i repeatedly got bumps in my low profile tires.. The view from inside is pleasant. The stereo is very good, as is the 6 cd changer. There are plenty of seat adjustments. I also had the navigation built in which is very uncommon. My DVD disc was out of date so i didnt use it much, but every time i started the car the NAV screen would pop out of the dashboard and i got very used to always having a map of where i was, it was very convenient when your looking for a road coming up you could always see it ahead of time on the NAV screen. The mirrors were good size. Very easy to maneuver. So-so on gas, but i am a very aggressive driver so gas mileage isnt good for me no matter what i'm driving. I do not own this car any more, i now have a midsize SUV. I really miss the the handling and acceleration of the 3 but i wanted something with cargo room. If this is also an issue for you i would suggest the hatchback. When i pay off my current vehicle i will probably keep it and go back to a Mazda 3.
Purchased a new car
Uses car for Commuting
Does recommend this car
---
Nice car but maintenance costs were absurd
by 64Stars from New York | September 21, 2010
Affordable, comfortable, fun car to drive however when regular maintenance was needed it was ridiculous! Front brakes needed at 30,000 which was way too soon for me. This car was a manual. I had a Honda, an Acura that didn't need brakes until I had 70,000 miles on them. The problem is that when you need brakes you have to change the rotors as well as the pads and the shoes. $500 later. Then the rear brakes had to be done at 36,000 miles. Another $500. I guess that was Fords way of generating revenue! The dealer also wanted $50 a side to replace the wipers. I went to Autozone for $28 for both and got better wipers. Then when I went to trade it in, the resale was horrible. All these automotive websites say what a high resale value the car has. Where?
Purchased a new car
Uses car for Just getting around
Does not recommend this car
---
The best Car i have owned
by Lamar Forest Park,Ga from Forest Park, Ga | April 19, 2010
I purchased my 04 Mazda 3 2.3 almost 2 years ago and i must say this is the best car i have purchased. I drove the car down to miami which is a good 10 hour drive and it was a blast. i am a proud Mazda 3 owner and this car is a great pleasure to own and drive
Purchased a new car
Uses car for Commuting
Does recommend this car
---
People Who Viewed this Car Also Viewed
Select up to three models to compare with the 2004 Mazda Mazda3.
2014 Chevrolet Tahoe
Asking Price Range
$27,489–$47,657
Compare
2012 Audi A4
Asking Price Range
$12,697–$27,025
Compare
2012 BMW X3
Asking Price Range
$16,276–$29,968
Compare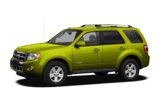 2011 Ford Escape Hybrid
Asking Price Range
$13,033–$23,709
Compare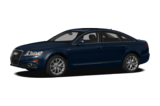 2011 Audi A6
Asking Price Range
$13,735–$25,863
Compare
2010 Nissan Altima
Asking Price Range
$6,164–$13,792
Compare
Featured Services for this Mazda Mazda3