Average Ratings
---
42 out of 49 people recommended this car.
---
Great sports hatchback
by Grimalkin from | August 20, 2015
Great car, very reliable and never let me down. Bought a used one from Germany and been using it ever since. Only thing I had to touch on it was the consumables, filters, oil, normal stuff. Definitely would recommend it to a friend.
Purchased a new car
Uses car for N/A
Does recommend this car
---
Love this car! But replacing the engine isn't fun.
by New Engine Nick from Minneapolis, MN | May 29, 2015
I've owned this Mazda 3 with the Grand Touring trim for nearly a year. I got it used as a higher mileage car (116k). I love it! Reasonably priced when compared to comparable used cars, and it's quite a bit nicer than the last car I owned which I got for nearly the same price, an Audi A4. This several features usually relegated to luxury cars (and features unseen on my Audi) like automatic HID headlights, heated seats, leather seats with great bolstering, and a fantastic paint job (midnight purple). The steering is surprisingly responsive for a eight year old car, the throttle response is sharp enough that even I can heal-toe around corners which is always a blast! It's not particular powerful (not that I was expecting much from a 2.3l, 4 cyl, naturally aspirated engine) but is light enough that it is still a blast to drive fast! My only complaint about performance is related to the under-steer, which these cars are known to have. Since there's no turbo on the normal 3 they could have definitely pulled the engine closer to the center of the car, reducing the under-steer. But that's getting pretty darn picky! For what it is, I couldn't ask for anything more, except perhaps better reliability. Now for the bad. I got this car with some of the maintenance records and it looks like the struts have been replaced several times already, and now they've gone out again. Not too major, especially since this is a repair I can do myself, but they should probably last longer than they have been. I think I'll be installing aftermarket parts in the hopes they are a bit more reliable. I do not drive this car too hard, or that often, so the fact that new shocks went out on me after only a year is disappointing. The electrical ballast for the HID (aka xenon) headlamps went out as well, which is annoying because the bulbs should have gone well before the ballast, as both were original. The dealer will charge you a lot, and the part is not easy to find on your own. Not to mention if you have the HID headlamps you'll have to remove the bumper just to change the bulb (on the passenger side anyway, it might not be the case for the driver side), so if you have a shop do the replacement you'll be spending extra because it takes a while to get it on and off. Now for the truly ugly. The engine. IF YOU ARE THINKING ABOUT BUYING THIS CAR, HAVE A MAZDA DEALER CHECK FOR A ROD BEARING KNOCK. I think this is Mazda's best kept dark secret. I did lots of research on this before buying this car, and I didn't find any complaints about engine issues. A couple weeks ago I noticed some engine knocking even though this car has been taken care of very well. I took it in and found that one of the rod bearings is starting to fail. This means that you have to replace the engine, or completely disassemble and rebuild it. Once I found out what the problem is I started searching specifically for rod bearing knocks in Mazda 3's. I've found multiple reports of people experiencing the exact same maintenance issues I've had. Many even had it completely fail and ended up throwing parts though the block, damaging the car even more. Most of the reports I've found had this happen between 80k and 120k miles. Unless you want to replace an engine, please make sure your Mazda is not experiencing any engine knock from someone who knows what to listen for.
Purchased a new car
Uses car for Just getting around
Does not recommend this car
---
thanks north east auto credit
by adam from lorain ohio | March 26, 2015
i got this car for north east auto credit adam did ever thing he could to get me this car and I love it I recommend north east auto credit to ever one
Purchased a new car
Uses car for Transporting family
Does recommend this car
---
Reliable, fun, fast
by Doug from California | September 1, 2014
I bought my 2007 Mazda3 2.3 Hatchback new. It has 106,000 miles on it. I have never replaced the clutch, and it feels like it will go another 100K miles. I get 27 mpg average, and on the freeway, if I work for it, I can get 35 mpg. It is a manual; I usually accelerate slowly until I get up to 3000 rpm. I shift as smoothly as possible. I get all fluids replaced ( and then some ) on schedule. I live on the coast in Calif, so no snow, ice, low temperature, nor salt problems. The paint is as good as new. I have had a wheel bearing problem (one). No fluid leaks. Had the timing belt replaced on schedule. It accelerates like a snail until 3000 rpm, and then the car comes alive. I figure keeping it below 3000 as much as possible, without lugging it, will give it a longer life span. Maybe $3000 in actual repair since 2007. The interior looks brand new; no faded colors; no wear nor tear in the seats. I love my car.
Purchased a new car
Uses car for Just getting around
Does recommend this car
---
High milage High prices.
by oulaf from Atlanta | February 23, 2014
Most of the cars on this dealership are 150k+ miles, and charge over price, his price tags are totally not negotiable, not really friendly behaviour, would not recommend it, also he owns a workshop right next to his dealership where he polish the cars to deceive the customers as the cars are in good shape, yeh for now, wait till couple month you buy it and it starts showing issues .
Purchased a new car
Uses car for Commuting
Does not recommend this car
---
First Year First Car Owned
by Chef Tucker from North Vancouver, BC, Canada | August 2, 2013
Coming up to my first car's one year ownership, gas mileage is amazing, driven over 500k on a tank of gas. This vehicle seems light compared to the engine which has some muscle behind and i love to drive to and from work, I just updated the cd player so i can use my usb sticks and ipod to play my mp3 collection. Road handling is amazing.
Purchased a new car
Uses car for Commuting
Does recommend this car
---
a step up from corolla/civic
by I love rice from Frederick, MD | July 10, 2013
Mazda seems to include more features than your standard econobox. For example, 4-wheel disk brakes, much nicer radio with steering wheel controls. Seats are more comfortable, and it drives nicer.
Purchased a new car
Uses car for Commuting
Does recommend this car
---
trouble after 3 weeks
by Elle from Southern CT | April 7, 2013
I bought this "mint condition" 2007 Mazda3 s GT 2.3L 5-speed automatic (with manual shift as well). After 3 weeks of driving this car, it kept jerking me into 3rd gear at 70mph on the highway. Turned out it needed a new turbine sensor control, a new engine mount, and a new transmission control module, all totaling l of $1487 in repairs, just 3 weeks after purchase. The car now runs great and has great performance, but I am finding it literally sucks down the gasoline. I appear to have an 11.5 gallon tank and get only about 230-250 miles per tank. Seems like I live at the gas station. Once I got all these repairs, I love the car but wish the gas mileage was better (way better) and hope I don;t have to put any more money into my so-called "mint condition" car.
Purchased a new car
Uses car for Just getting around
Does recommend this car
---
5th Mazda I have owned for great reasons
by Mazda 3 S 2.3L 4 door from Raleigh, NC | December 19, 2011
Great on gas, stylish, modern, fun to drive, smooth transmission, quiet motor, dependable, reliable, attractive looking car.
Purchased a new car
Uses car for Transporting family
Does recommend this car
---
2007 Mazda 3 GT breaks
by Adam from Rocky hill ct | December 16, 2011
I bought a 2007 Mazda 3 brand new in 07 and loved it for the first 36kmiles. Then the clutch blew at 36100 miles when the warrantee ended. I was driving it normally, and not abusing it. I did regular maintenance on it. After the clutch it still drove great, but was absolutely horrendous in the snow. At 64k the connecting rod in the engine let go and forced me to replace the entire engine. Again, I did not abuse this car and did regular maintanance on it. Shortly after that, the starter blew. And to top it all off, the 5spd trans blew 3000 miles after I replaced the engine. I would say that the suspension sort of loosened up and was sloppy after about 40k, even with scheduled maintainance. I might say I had a lemon, but I think it's just really poor quality, the reason why it only has a 36k mile warrantee. For the amount of money in repairs I spent, I could have bought a better vehicle. I just traded it in yesterday for a 2009 Subaru legacy, and what a difference, I was just stupid not to buy a Subaru before. I will never buy another Mazda, or a ford for that matter after my experience. I will never recommend a Mazda to anyone. My girlfriend has a 04 Mazda 3 and even she has high maintainance. This car is just not worth the money and is not reliable. If you still buy this car you should start saving up for repairs and make sure you have another means of getting to work.
Purchased a new car
Uses car for Just getting around
Does not recommend this car
---
People Who Viewed this Car Also Viewed
Select up to three models to compare with the 2007 Mazda Mazda3.
2009 Hyundai Elantra
Asking Price Range
$4,126–$10,014
Compare
2016 Audi A6
Starting MSRP
$46,200–$59,500
Compare
2003 Ford Explorer Sport Trac
Asking Price Range
$3,728–$10,616
Compare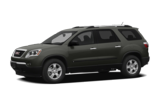 2011 GMC Acadia
Asking Price Range
$11,493–$26,789
Compare
2004 Audi A4
Asking Price Range
$2,418–$10,074
Compare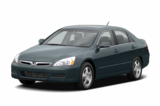 2006 Honda Accord Hybrid
Asking Price Range
$5,013–$10,001
Compare
2012 Mercedes-Benz C-Class
Asking Price Range
$9,487–$32,627
Compare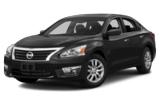 2014 Nissan Altima
Asking Price Range
$10,414–$19,434
Compare
2011 BMW X3
Asking Price Range
$14,080–$28,048
Compare
Featured Services for this Mazda Mazda3