Average Ratings
---
10 out of 14 people recommended this car.
---
Most fun behind the wheel
by TestDriver from Seattle Wa | March 23, 2014
For the price i couldnt think of a better buy. Beats all challengers that pull up next to it with ease and handles like a champ. I love this car and it loves me.
Purchased a new car
Uses car for Commuting
Does recommend this car
---
Nice little package but ultimately not dependable
by CosmicHam from Detroit | January 14, 2014
Although we have had this car 4 years it has only 40,000 miles on it. Primary use is to commute to/from work. It is nice looking, fun to drive and a competent vehicle on the road, at least on dry pavement. Like many other small sporty sedans the ride gets pretty harsh on bumpy roads. Winter driving is not great, but manageable. I find the interior to be roomy and comfortable. The trunk is huge for a car this size and the rear fold-down seats make it possible to haul odd-shaped cargo. The price actually seemed low to me when compared with the competition, but they did cut some corners to get there. The exterior composite parts are a bit fragile. The gas mileage is a little disappointing for a 2 liter engine. Mid 20's around town. You can stretch this into the low 30's on the highway if you behave yourself. Overall I felt this car was a great value until recently. The second week of January brought unusually heavy snows and sub-zero temperatures to our area. During that week the car remained parked in the driveway. We did not even attempt to start it. After the temperatures returned to the 40s for a couple of days, I started the car and immediately the check engine and automatic transmission warning lights came on. The transmission was locked in some sort of fail-safe mode. It appeared to be stuck in a high gear and would not shift. The car would only move if the gas pedal was pressed all the way to the floor. On the road it took forever to get it up to 40 MPH and it would not go any faster. The following day I decided to take it to the transmission shop. When I started the car, the AT light went off and the transmission started working again. The check engine light was still on however. The tech downloaded the error codes and found a "throttle position sensor error". Best guess is the weather caused an error in the TPS and the computer put the transmission in fail-safe mode as a precaution. What caused it to start working again is anybody's guess. While it's true that it fixed itself in the end, our confidence was shaken. For two days we could not use the car. Will it happen again? It is a big concern that a car sold in northern climates could be disabled by a little cold weather, especially with only 40,000 miles on it. After a little research online I see that other Mazda 3 owners have reported similar experiences with cars that were just out of warranty. I still like driving this car but I have learned a lesson from this. Not all Japanese cars are dependable. Caveat Emptor.
Purchased a new car
Uses car for Commuting
Does not recommend this car
---
Very good, fun to drive inexpensive car
by drsuesmazda from Burnt Hills, NY | January 6, 2014
Mazda 3, with the 2.3 liter engine and stick shift is a peppy little car which is comfortable, affordable, and fun to drive. Mileage has been greatly improved in the latest models, but getting around 25 mpg in a 5 year old car is still pretty good. The hatchback version has quite a lot of room in the rear, especially with the seats folded down. Rear leg room with a six-footer up front is not too good, though. The only blatant flaw I've had is that the valve stems, which hold the tire pressure monitors ten to break. I've had 3 of them break off and a fourth leak. otherwise, its a great little car.
Purchased a new car
Uses car for Commuting
Does recommend this car
---
2009 Mazda 3
by Loves Zip from Methuen, MA | November 4, 2013
I did a lot of research before buying this car and it paid off. I love mine. It handles great and is super fun to drive. The only complaint I have is the cooling and heating are both awful. I live in New England and this tiny care takes for ever to heat up. If that is important then look somewhere else. As for me the rest of the good out ways that.
Purchased a new car
Uses car for Just getting around
Does recommend this car
---
Great car!
by Thecarmanmanman from Ventura, ca | January 23, 2012
Great car great on gas! Looks good smooth drive. Wish it had a bit more power. Great value for your money. Good car for teens first car. Cheap to insure.
Purchased a new car
Uses car for Just getting around
Does recommend this car
---
awesome car
by zoomzoom3 from Anthony NM | August 17, 2011
I love my mazda. It makes great mileage. The handling and ride are very nice. I have to admit it is fun to drive. Got 47,000 + miles on it and no problems! I put close to 100 miles on it every day and it still rides like new!
Purchased a new car
Uses car for Commuting
Does recommend this car
---
Solid All-Around Vehicle
by MassMazda from Boston, MA | June 25, 2011
Fact: This is not an Audi. If this comes as a surprising revelation to you, then you should spend a little more time reading up on cars before buying. Some might say for half the price of an Audi A4 station wagon, it would make sense to get half the car. Well, in that case, this car is quite a deal because it is much more than half an A4. It is spacious, reliable and fun to drive. It is a smooth and quiet ride. The concerns raised by some reviewers about the tires are legitimate, but adding all-season tires made this car handle and drive like a dream and I would recommend that upgrade to everyone. Additionally, this car keeps its value extremely well, has widely available parts for any necessary repairs and is a steal at the pump. At 65 MPH with a fully-loaded car (and by fully-loaded, I mean everything I own was in the car), I still got 32-34 MPG. In the city, it's possible to get 28, but with a standard, it's just too much fun to push it around bends corners and I get something closer to 25-26.
Purchased a new car
Uses car for Just getting around
Does recommend this car
---
Premature Tire wear
by Tires do not last from Cape Girardeau, Missouri | December 21, 2010
When getting an oil change at the dealership yesterday, found out needed new tires at 15,600 miles. This is due to a defect in Mazda setting the alignment/cambur incorrectly. I had the tires rotated at just under 6,000 and 12,000 miles, but they had worn so bad on the insides of the tires that they were close to having a blowout. Mazda did nothing about it and did not respond to my complaint yesterday. I had to pay $560 for new tires and alignment.
Purchased a new car
Uses car for Just getting around
Does not recommend this car
---
Hyundai Elantra Hatchback
by Ian from Boca Raton, Florida | January 28, 2010
The Mazda 3 Hatchback, has an air conditioner that hardly works, the dash kights a so dim when you turn them on in dull days that they cannot show the dials. I had to pay $100 after 15,000 miles for a new airconditioner filter. Why? They said mytires needed replacing after 15,000 miles because they were sport models and that is how long they last. Every time I bring it in for it's regular check-up costs me $200-$300. What a rip-off. The suspension is so tight you feel every ripple on the road, and the road noises are excessively loud. I spent over too much for the car, and it, and the dealership are lemons. Next time back to Hyundai.
Purchased a new car
Uses car for Commuting
Does not recommend this car
---
don't buy a Mazda
by what warranty? from Hurst, TX | November 21, 2009
This vehicle looks good from the outside and the warranty sounds like it will be good while your at the dealership, but Mazda DOES NOT stand behind their warranty. No matter what dealership, they will look for any way to avoid paying for any warranty work. I will NEVER buy another Mazda, nor would I recommend this brand to anyone - friend or foe. In addition, my brand-new 2009 Mazda3 has terrible air conditioning. On summer days it does not get cold at all unless you have been driving on the highway for 20 minutes and even then it's not very cold. Kind of hard to believe a brand new vehicle wouldn't even have good a/c. Don't waste your time, buy a Nissan or Toyota. My fiancee's Nissan Altima runs perfect and the a/c feels like a Lexus - Ice Cold! And the warranty actually means something.
Purchased a new car
Uses car for Work
Does not recommend this car
---
People Who Viewed this Car Also Viewed
Select up to three models to compare with the 2009 Mazda Mazda3.
2011 Lexus RX 350
Asking Price Range
$23,358–$34,586
Compare
2007 Mercedes-Benz GL-Class
Asking Price Range
$13,251–$25,527
Compare
2007 Acura RL
Asking Price Range
$9,415–$17,895
Compare
2012 Honda Civic
Asking Price Range
$11,468–$18,384
Compare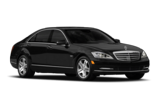 2012 Mercedes-Benz S-Class
Asking Price Range
$29,890–$76,042
Compare
2009 Mercedes-Benz G-Class
Asking Price Range
$58,840–$79,408
Compare
2011 Toyota Corolla
Asking Price Range
$9,935–$16,407
Compare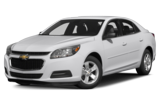 2014 Chevrolet Malibu
Starting MSRP
$22,340–$29,950
Compare
Featured Services for this Mazda Mazda3