Average Ratings
---
45 out of 49 people recommended this car.
---
I Realy have been looking for this car Great Car
by Brookster#1 from Los Angeles,California 90046 | January 22, 2015
I like this car a lot I'm a disabled man in a wheelchair I like the still of it sporty very well built car & holds it value I have a few friend ho owne one & his friend bought on do to liking it so much He bought the eco-boost better on gas at least I hope that's it Heck I can't wait to buy it + my trade in cars.com u rock :-)
Purchased a new car
Uses car for Having fun
Does recommend this car
---
Love it!
by JaySee3 from Chicago, IL | December 9, 2014
For the money, it is very hard to find a car as nice as this one. Mazdas are known for their performance but with the Skyactiv variant it adds to that performance with amazing gas mileage! I have the manual version of the i Touring and I get much better than the listed MPG in the city and on the highway. The road noise is a bit loud but the only time I ever notice it is when I don't have the radio playing. In the front seat I have plenty of room but the back does look a bit tight. Over bumps, you do feel a little bit of shock but with all cars that have aggressive handling you will get the same road feel. Besides on bumps, the car rides very smoothly, driving 60 MPH feels more like 40 and I never feel any kind of shaking in the wheel. If you're looking for a great handling compact car with great gas mileage and performance this is definitely the car for you.
Purchased a new car
Uses car for Commuting
Does recommend this car
---
Smart Decision
by Mwah from Virginia | August 11, 2014
Oil change every 6,000-7,000 miles...AWESOME. I got 85 miles off of $28 in gas. This is awesome. Car looks fancy enough to me, kind of boss like. Inside, eh, not too hot. Material is very unforgiving. Scratches show up too easily but you forgot about the inside of the car once you get on that open road. Rev it into manual and you'll be on your way. Put the back windows down and you may experience some dissatisfaction, a deep tumbling sound whirs through your ears if you don't have the front ones down as well. Smaller type back seat to me, coming from someone who had a tank of a Chrysler Concorde LXI. Adequate trunk space, figuring I travel pretty heavily that's saying something. Very nice 6 speaker set-up. That bass rumbles or guitar beckons and your in heaven. The sound swirls around the small car as you weave and whip out of traffic.
Purchased a new car
Uses car for Work
Does recommend this car
---
Commuter's Car
by Commuter from Chicago, IL | May 15, 2014
I recently purchased a used 2012 Mazda3 touring i with the skyactiv engine. This car does exactly what I purchased it for... get great gas mileage. I am averaging 39 mpg with 80/20 highway/city driving. It was between this car and a honda civic and after test driving both, this car won me over. The seats are hard as other reviews have mentioned, but if you are not picky about your comfort level they will be just fine. The interior design is nice for the price, but there are a lot of cheap plastics. The engine does have a good amount of prep for a 4 cylinder. After having a G37x with 328hp, its obviously a downgrade in power for me, but there is plenty of low end torque to get you moving from a stop. The car handles great and is very smooth. The turn radius is incredibly small for tight turns and U-turns. Road noise of the highway is not an issue at all. The bluetooth is great for streaming Pandora to the radio. Overall, this is a very practical, economic car that I am hoping is going to last for many years to come.
Purchased a new car
Uses car for Commuting
Does recommend this car
---
God and my Mazda3 saved my life!
by Now Loyal Mazda3 Customer from Cincinnati, OH | January 31, 2014
When we bought our 2012 Mazda3 hatchback, we absolutely loved everything about it, but little did we know how much more we could love it until I was t-boned in the driver side. I am now living proof of how incredibly well it protects its driver in what could have been a fatal accident. I was hit directly in the driver side door (by fault of the other driver who was going at a very high speed). Miraculously, I walked away from that accident with only contusions. The front and side airbags deployed and protected me incredibly well from both the impact and the completely shattered glass. It seems that the way the seat hugs you a bit also protected me from jerking too much to the side. Unfortunately, the Mazda was officially totaled so we miss it greatly, but when we are able to look for a replacement at some point, we'll definitely be in pursuit of the Mazda3.
Purchased a new car
Uses car for Commuting
Does recommend this car
---
I got what I was looking for
by happy buyer from Florida | September 29, 2013
I looked for this car for weeks, I was about to give up, but I found it on cars.com and the dealer worked amazing with me. I am very happy
Purchased a new car
Uses car for Just getting around
Does recommend this car
---
Mazda's Protection
by B from Fife, WA | July 23, 2013
I bought a silver 2010 Mazda a while back. What I had loved about that car was the comfort, the gas milage, and the overall look of the car. However, I was ran off the road and totaled my little Mazda, hitting a fire hydrant at 45 mph. I walked away with only a single bruise on my right thigh from the seat belt. I used the money from my insurance claim to get into my 2012 Mazda 3 with the Skyactive engine. The first thing I noticed was the comfort and more sleek interior design. I also loved the larger rims, the newer headlight look, and the two tone sky blue mica color. The interior of my Mazda is vinyl, with the six speaker Bose stereo system, bluetooth, and built in navigation system. The controls on the steering wheel are relatively easy to work and are a bit more different from its predecessor. I also had the moon roof, blind spot monitoring system, and the heated seats. The headlights move according to the direction I'm heading in and when I have the lights set to "Auto", the lights come on automatically when it gets dark, I enter a tunnel, or otherwise. My wipers have a similar function. Gas mileage. In my 2010 Mazda, I had gotten about 28 mpg mixed city and highway driving. Now, I get about 34 mpg mixed highway and city driving. As of late, I've been doing more in city driving but for a tank full, I get about 260 mpg to 295 mpg for just in city. Mixed, I look at about 320 mpg. The navigation system is easy to read, and reliable. I've yet to be mislead by it, and when I know I can or I have to take an alternate route, it adjusts to fit the new route. I can also switch my navigation screen to tell me information, like maintainance information. After 5000 miles, the vehicle informs me that I am due for an oil change and tire rotation service. This is nice because I don't have to pay attention to ridiculous stickers on my windshield. Passengers. I have a friend who is just over six foot tall, and just over 300 pounds. He can fit comfortable in my front seat, with plenty of leg room. Not so in the backseat. The backseat is definitely more cramped than the front, but minor adjustments can be made to comfortable seat five adults. My only complaint is the electronic acceleration lag, however switching the car to the triptonic shifting system helps reduce the electronic lag from initial take off from a dead stop.
Purchased a new car
Uses car for Just getting around
Does recommend this car
---
Great value and reliability
by Young at Heart from Fort Lauderdale, FL | July 4, 2013
This car is awesome from a price/value standpoint and with the manual tranny it gets 38+ mpg. Change the oil and it'll run flawlessly for years. Better than any Toyota or Honda. This car has style and class.
Purchased a new car
Uses car for Having fun
Does recommend this car
---
things u need to know before buying a mazda3
by roman from Boston,ma | May 18, 2013
ok, i went out and bought 2012 mazda3,used with 3k miles on it.tho it is practically new a few things surprised me. I gonna start with PROS: great on gas! it says it should get 25 mpg city but in reality it is actually 27 ish. It handles pretty good and in-town driving is very pleasant.best part(for me) it has the input port so i can listen to ipod or a phone thru stereo.radio has a pretty dissent sound even tho its only 4 speakers. now CONS: VERY NOISY! Highway driving is very loud both from the pavement and wind noise.even within city driving on rough surface may be annoying.If you want to drive with lowered windows they rattle.. the none BOSE stereo plays only new CDs and skips on bumps.it keeps 80 mph very well on the highway but if you slow down and try to get back up there might take time.Now that the temperatures get in mid 70s it seems that the ac need to work harder to keep the interior cool. So,even tho overall i am pretty happy with the car,I dont thinks its great for someone who commutes.i drive 90% city so it works for me but if i have to do more highway driving i'd rather drive something else. Hope this review helps)
Purchased a new car
Uses car for Work
Does recommend this car
---
Most Reliable Car that I ever owned
by Jenn from Chester, Illinois | March 9, 2013
Mazda was the first car that I ever owned. I am so excited about getting back into one because the 1st one I owned was incredibly reliable. My salesman, John Barnes went above & beyond to take good care of us... We will be back to Vogler's and will recommend our friends...
Purchased a new car
Uses car for Work
Does recommend this car
---
People Who Viewed this Car Also Viewed
Select up to three models to compare with the 2012 Mazda Mazda3.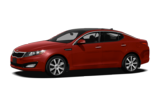 2011 Kia Optima
Asking Price Range
$7,396–$16,440
Compare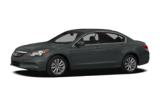 2011 Honda Accord
Asking Price Range
$9,055–$16,943
Compare
2014 Chevrolet Malibu
Asking Price Range
$11,323–$19,763
Compare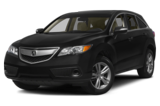 2015 Acura RDX
Starting MSRP
$35,095–$36,495
Compare
2008 Ford Focus
Asking Price Range
$3,043–$9,491
Compare
2014 Mazda Mazda6
Asking Price Range
$13,457–$23,373
Compare
2013 Hyundai Sonata Hybrid
Asking Price Range
$11,321–$20,849
Compare
2014 Ford Fusion Hybrid
Asking Price Range
$12,823–$23,175
Compare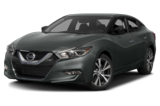 2017 Nissan Maxima
Starting MSRP
$32,560–$39,990
Compare
Featured Services for this Mazda Mazda3