Average Ratings
---
17 out of 21 people recommended this car.
---
Good at first, then goes bad
by Mazda Guy from Houston, TX | July 22, 2014
When we first got this car really liked it. It seemed to be the perfect blend of small exterior and roomy interior. But after about 45,000 - 50,000 miles, we begin noticing some clunking noises underneath. It just seems very flimsy and not very able to handle road bumps, potholes, etc. We finally traded it in at 59,000 miles which is much sooner than I would expect the car to have these kind of issues. It had blown struts, a control arm issue and a bad motor mount - among other small items. Rather than get into the money pit game I decided to get rid of it and trade it for a Subaru Outback. The roads in our area have a lot of potholes, so I decided to get something a little bit more rugged.
Purchased a new car
Uses car for Transporting family
Does not recommend this car
---
So far, so good
by Happy Camper from Whitehall, Michigan | May 17, 2014
We recently purchased a used Mazda 5 with 59 K primarily because of the third row seat option when we have our 3 grandchildren with us. We took it on a long road trip and are pleased with the performance. The gas mileage is a little less on the highway than hoped (26 MPG). We have had a slight problem which we will need to get checked again. The engine light came on right after we bought it and we were told twice that it was because the gas cap not tightened enough. We have made sure that we tighten the gas cap after refueling, but the light stays on. Other than this, we are pleased with our new ride.
Purchased a new car
Uses car for Just getting around
Does recommend this car
---
Everything you need, nothing you don't.
by Mike from North Carolina | May 16, 2014
My 2006 was bought used with 75,000 miles on it and now has 240,000 miles. Still going strong. Just passed another state inspection, so I'll have it at least another year. Reliable, efficient, comfortable but definitely NOT luxurious. Noisy at highway speeds. A/C is weak, but reliable. Cargo room is awesome for such an efficient and easy-to-park car. Gas mileage is 34 mpg highway. It needed no repairs until 230,000 miles: brake master cylinder and booster? had to be replaced - less than a thousand bucks. I load it with camp gear and tow a sailboat to the ocean, use it for hauling all kinds of stuff, including my 3 kids and their gear. Size and turning radius make it very maneuverable in cities and tight parking spaces. Outstanding car.
Purchased a new car
Uses car for Work
Does recommend this car
---
Suspension nightmare
by PAUL from Austin, TX | December 30, 2013
We purchased with 20k miles on it, and it was a decent vehicle during the non summer months. There is no rear AC and the AC it does have is awful. Once we hit 90k miles, we've had nothing but expensive repairs done to the front end suspension. The Dealership, ie the EXPERTS, can't seem to fix it. Getting rid of it.
Purchased a new car
Uses car for Commuting
Does not recommend this car
---
Great vehicle for a small family
by Carpool Queen from Chicago, IL | July 4, 2013
Smaller than a minivan, but can still seat 6 if needed. This car is great for smaller familes that may need an extra seat or 2 when carpooling, but don't want to deal with a regular minivan. Sportier and better gas mileage as well. I loved this car with 2 kids!
Purchased a new car
Uses car for Transporting family
Does recommend this car
---
A unique van
by T.F. from S.W. Iowa | April 30, 2012
We found a 2007 Mazda 5 Sport using more than one website that had been sitting on a rural car dealership for months. It was a one owner 5 speed with 50,000, and previously had 2 price reductions so the dealer would sell this one for $10,300 cash out the door. We traded an older Dodge van in on the Mazda for $8400.00 and so far we have no complaints. The dealer allowed me to talk with the first owner by phone and she gave it a good report saying she regretted trading it in on a large pickup. The Mazda 5 has more cargo room than you would think, has a great cruise control unit, good lumbar seating, and so far has bullet proof reliability.
Purchased a new car
Uses car for Work
Does recommend this car
---
Good car, but needs 5th gear
by Mom of two from Richmond, VA | April 13, 2011
I bought this car from a private seller. I got a really good price on it, so I used the extra money to buy a warranty. This car isn't great at 75 mph, you'll save a lot of gas keeping it under 65. Handling is okay, and ride was bumpy til I replaced part of the suspension. I love the versatility without having to drive a boat of a minivan. 3rd row is strictly for kids, although I sat in the back for a trip back from the airport. Overall, Very Satisfied.
Purchased a new car
Uses car for Transporting family
Does recommend this car
---
Happy with our 5
by Mazdad from Riverdale, NY | January 27, 2011
I bought a used 5 Touring model two years ago. My wife uses it to haul my 4 & 6 yo boys and to go to work. I drive it occasionally on weekends. The odo marks close to 49k now. The smart layout captivated our attention, it's a bold work of design in & out. Add to that the plenty features for the money. I feared a bit at first the value consequences to the vehicle, only to be pleasantly surprised, though the lack of AC vents for back rows is a major flaw. Great build quality, quality of materials ok and engine all smooth. It's a low rider and custom tires aren't fit for icy/snow areas. Road noise is a problem and since tires are due for replacement I'm trying to find the right winter tire type/psi ratio to minimize the noise. Love the unosbructed visibility, a major problem in today's cars, and the air of exclusivity granted to the Mazda 5s best kept secret deal in the auto market. Wished Mazda 5s could offered a 7th retractable seat in between the 2nd row seats as Ford will be offering in their upcoming C-Max model.
Purchased a new car
Uses car for Transporting family
Does recommend this car
---
Sporty Minivan Alternative
by Suburban Dad from Chicago | May 6, 2010
The Mazda 5 is about functionality. It has tons of space for a car its size. 3rd row is legit. Sporty and responsive for a little 4 cylinder. Ride is bumpy and road noise can be deafening, but it fills its roll well.
Purchased a new car
Uses car for Transporting family
Does recommend this car
---
Slightly disappointed
by Miss my full size van from Abilene, Tx | April 18, 2010
We've owned our Mazda5 for 7 months now and were happy with it until we drove it cross country. That's when we realized just how NOT roomy it is. The seats were very uncomfortable for a lengthy drive and the lack of a passenger side arm rest was annoying to say the least. The cargo space was very limited for a family on vacation. We also had some sort of problem at high elevations that caused the car to stall out and idol extremely low while the check engine light remained on, and of course the dealership could find nothing wrong by the time we were able to take it in...For around town it's great. It handles well, and drives with a little zip while getting great gas mileage, but for longer drives, I really miss my old full size van.
Purchased a new car
Uses car for Transporting family
Does not recommend this car
---
People Who Viewed this Car Also Viewed
Select up to three models to compare with the 2007 Mazda Mazda5.
2009 GMC Acadia
Asking Price Range
$8,512–$18,444
Compare
2010 Ford F150
Asking Price Range
$11,056–$31,068
Compare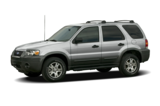 2005 Ford Escape Hybrid
Asking Price Range
$1,694–$9,826
Compare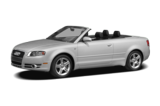 2007 Audi A4
Asking Price Range
$5,172–$12,704
Compare
2008 Nissan Maxima
Asking Price Range
$4,028–$13,792
Compare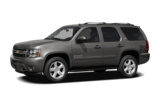 2007 Chevrolet Tahoe
Asking Price Range
$10,256–$22,752
Compare
2007 Honda Civic
Asking Price Range
$4,256–$11,372
Compare
2008 Nissan Pathfinder
Asking Price Range
$6,293–$15,529
Compare
Featured Services for this Mazda Mazda5