Average Ratings
---
22 out of 26 people recommended this car.
---
Perfect for growing families
by BellaC from Irving,Tx | April 28, 2013
We bought the 2009 Mazda 5 and so far it is a win for us! The price for the car and the mileage was exactly what we were looking for. The concept of a mini-minivan was pretty genius I think because you get the third row of seats without all the extra space and much better gas mileage and overall cost of a standard minivan. Per previous reviews, yes you can fit 6 "in a pinch" as the third row really would not be suitable for a adults. We have 2 little ones and an even littler one on the way so this was a very good match for our families needs,
Purchased a new car
Uses car for Transporting family
Does recommend this car
---
Didn't seem reliable
by Georgia from New York, NY | September 7, 2012
I didn't feel like this car would last me through inclement weather. Felt too low to the ground and I was always forgetting to put on the headlights on at night since the dash is constantly lit up. This is a great vehicle if you do not do a lot of driving and wear out the cheap tires and tow a lot of weight. Suitable more for grocery shopping in good weather climates.
Purchased a new car
Uses car for Transporting family
Does not recommend this car
---
Efficient vans
by Axxess Van Lover from Chicago il | September 2, 2012
I love efficient vehicles - small on the outside, roomy on the inside. I like luxury features. The Mazda5 has them all. I loved my Nissan Axxess Van - possibly the most perfect mini-van ever made - extremely easy for elderly and infirmed to get in and out of - they should have made them forever! The Mazda5 is its successor.
Purchased a new car
Uses car for Transporting family
Does not recommend this car
---
Most Bang For Your Buck
by PIT from Peoria | August 20, 2012
Purchased on 09 with 50,000 miles on it. Has treated us very well. Very practical and good gas mileage. PROS:Handling and Style Plus a lot of toys for your buck. Xenon Headlights, Nav, Leather, Blue tooth for under 15k. WOW. CONS: Suspension can be problematic. A common plague with these cars has been the bushings/struts/arms of the suspension. The "5" is basically a "3" with 1,000 extra pounds -- put 6 people ain there and youre gonna put some stress on the suspension -- for some reason Mazda never thought about this... DONT let it spook you though, swap out the struts (i did), fix the bushings if you need to and you will have a very nice ride. Get a model below a 2012, you can tell Mazda cheapened a few things. Just look at the wheels...
Purchased a new car
Uses car for Commuting
Does recommend this car
---
Mini Minivan
by mom on the go from Minneapolis, MN | July 30, 2012
Love the concept of a mini minivan. With two growing boys (literally, one son grew 4 inches in 5 months!) and a dog and trips to grandparents who are a few hours away, I can't say that there is any car like this with feul economy, three rows of seats (granted the last row is narrow but for small kids or animals is perfect). Third row seats fold flat easy, some troubles with operating captain seats in second row. Tires wear fast as a tire tech stated they put a van on a car chassie that sits low so they see tire wear. So get good tire with mileage waranty and you'll be fine.
Purchased a new car
Uses car for Transporting family
Does recommend this car
---
best looking car I have ever driven
by memiata from Casa Grande, AZ | June 25, 2012
Great handling and performance. Best value for the money of any 2 seater sports car. Everone notices this car as I am driving around either on the road or in town. Installed a trunk mounted luggage and now have plenty of space for my luggage.
Purchased a new car
Uses car for Having fun
Does recommend this car
---
Mazda 5
by 5Family4fun from Ohio | June 20, 2012
We wanted this car because we were looking for a reliable 4 cylinder vehicle that would seat 6 in a pinch. most of the time we only needed 4 seats but wanted the option of having a 3rd row when we all had to ride at once but didn't want the gas mileage of a mini van or SUV. We love the zippy small car feel. There really isn't much leg room in the back when we have to use it but we just have to put the little people back there.
Purchased a new car
Uses car for Transporting family
Does recommend this car
---
Cool car
by Mazda 5 from Springfield, MO | May 24, 2012
I have the 2009 Mazda 5 and I would say YES, if I had to buy it all over again. The vehicle has sneaky room, with fold down seats, and storage in odd places. It is not the most upscale vehicle, (even though we had all the options) but as far as reliability and overall design: two thumbs up. This is a perfect vehicle for up and coming families.
Purchased a new car
Uses car for Transporting family
Does recommend this car
---
forced by necessity to purchase this car
by Former Audi Guy from Washington DC area | May 15, 2012
I'm still getting used to owning Mazda's "mini-minivan" after years of driving Audi vehicles. However, I pretty much got tired of very high maintenance costs, high fuel costs (Audi strongly recommends premium gas), and outrageous repair costs at both dealer and private shops. The Mazda5 handles surprisingly well for a wagon, seats 6 in a pinch, and has the capability to handle both long and large amounts of cargo when needed. It is versatile! I'm also pretty pleased with the gas mileage - averaging 23-25 mpg combined city and highway. The minivan-styled sliding doors are very easy to use - unlike most larger minivans. And I continue to be surprised and pleased with the amount of pickup I get from the stock four-cylinder engine.
Purchased a new car
Uses car for Just getting around
Does recommend this car
---
Poor ownership experience
by j.r. from PA | April 6, 2012
I have owned this car for approximately three years and found it terribly unsatisfactory. The form factor and seating were the initial draw but something seems to go wrong every other month. I do not know where to start... The medium profile tires were the first thing that we noticed. These tires are more expensive and we need to replace them long before the tread wears off. There were chronic slow leak problems from hitting potholes. I never had this problem with ordinary profile tires. The medium profile tires also ride rougher. The front bumper is constantly sticking out on the right side. I just push it back in and it stays for 20-30 miles. I like to ride high so I push the driver seat all the way back and set at the highest level. Even with the steering wheel pushed all the way up, my knees hit the column. I am only 5'10" so this should not happen. The trim is cheap and utilitarian. Everything is pretty basic. Actually, this is what we paid for so i guess that is ok. The car is underpowered even with a manual transmission. Acceleration is poor. Everything is hard to maintain. For example: You need a screwdriver to pry off the cover for the rear window wiper. I still do not have the hang of replacing the headlight and high beam bulbs. They are held in by spring loaded brackets that are difficult to position. After three years, the front brakes are corroded and pitted by salt. I had an Altima for eight years in the same climate and never a problem. Despite putting on snow tires with a front wheel drive, the car is terrible in snow. The above mentioned Altima plowed through *everything* except when the snow was significantly above the bumper. With the Mazda 5, the slightest incline on a slippery road is enough to defeat the car. Others do fine but I am sliding backwards. BTW, I know how to drive snow (grew up in Minnesota) and the manual transmission is a big help in snow. Overall, the car is poorly designed. We hoped this would provide greater seating than a sedan (without going to an SUV) but the disadvantages are just too great. A wagon with a third row of seats is ideal but almost no one makes these anymore.
Purchased a new car
Uses car for Just getting around
Does not recommend this car
---
People Who Viewed this Car Also Viewed
Select up to three models to compare with the 2009 Mazda Mazda5.
2012 Mazda Mazda3
Asking Price Range
$7,955–$16,039
Compare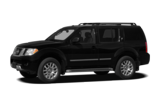 2009 Nissan Pathfinder
Asking Price Range
$7,283–$17,847
Compare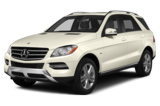 2013 Mercedes-Benz M-Class
Asking Price Range
$21,130–$48,202
Compare
2006 Honda Civic Hybrid
Asking Price Range
$3,447–$8,827
Compare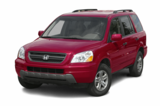 2003 Honda Pilot
Asking Price Range
$3,030–$9,198
Compare
2016 Nissan Altima
Starting MSRP
$22,500–$32,690
Compare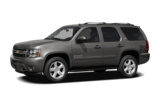 2007 Chevrolet Tahoe
Asking Price Range
$10,252–$22,744
Compare
Featured Services for this Mazda Mazda5