Average Ratings
---
26 out of 27 people recommended this car.
---
Great salesperson Mario Mankowski
by Vicusia from IL | October 7, 2014
Great experience, Mario Mankowski was so helpful . Told me everything what I need to know , answers all my question thank you.
Purchased a new car
Uses car for Transporting family
Does recommend this car
---
2010 Mazda 5
by Jeffery Sikes from Southeast | May 14, 2014
I had researched this vehicle for about two weeks, looked at a few of them and finally test drove a 2010 touring with cloth interior an 59k moles. The seats in this vehicle were exteramly uncomfortable. The back seats are short and the seating position is such that my legs did not touch the seat cushion. Further the seat cushion are extremely short. The drivers seat is nearly as bad as the rear seat. It's narrow with very short cushions. Further the seats are very firm with saddle soreness occurring 20 minutes into the test drive. My companion testers feet went to sleep while driving (never happened on any other test vehicle).
Purchased a new car
Uses car for Transporting family
Does not recommend this car
---
first family car
by love my M5 from raleigh, nc | October 31, 2012
love our mazda 5, it drives smooth, handles well, and is reliable. there is enough room to transport the 4 of us (2 toddlers and 2 adults) and have extra room in the back with the 3rd row up or down. the only complaint i would have is the sound system. there are only speakers in the back and front, it would be nice to have speakers in the middle and a sun roof. but other than that, this is an EXCELLENT MINI MINI Van and will recommend to a small family looking for a little more room.
Purchased a new car
Uses car for Transporting family
Does recommend this car
---
So long 4 door sedans!
by Mazda Fan from Louisiana | April 11, 2012
We LOVE our Mazda5. Bucket seats for everyone in the family (4 of us). Easy to maneuver a car seat and store a stroller plus groceries in the back. A full 18 feet of storage if you fold all the seats down - we got our 46in TV in the car (with all 4 of us in it). Gas mileage is 27 on the road and 23 in town. Both Consumer Reports and Mazda under-report this figure as 21/27. The ride is smooth and it handles like a smaller car. Not at all top heavy like a full-size minivan. Mazda got it right with this one. Sadly, our Mazda5 was totaled in a car accident. Everyone, all 4 of us walked away from a front end impact going 40-45mph. Our next car, a 2012 Mazda5 Grand Touring. We are selecting a different color but find the Xenon headlights and leather interior a must for our family. We found that our Galaxy Grey w black leather interior was HOT in the summer and the car is difficult to see; we had several near misses. Our other complaint was that a Bose sound system is not available on this Mazda - Boo Hiss. We also will be adding remote start to help with the cool down in the scorching summers.
Purchased a new car
Uses car for Transporting family
Does recommend this car
---
Great space, great gas mileage!
by Happy Camper from | April 9, 2012
I LOVE my Mazda 5!! Was looking to upgrade from a sedan to an SUV without sacrificing fuel economy. The Mazda 5 is the answer. Love the sliding passenger doors. Love the rear captain's chairs and my kids do too. Love the optional 3rd row seat. It is small, but functional. Love all the extra room! With all the seats folded down we were able to fit a Queen size inflatable matress in the back on a cold night while camping. Fuel economy has been great - averaging 24mpg consitently, and up to 28 with highway driving. Drives smooth and easy with the feel of a smaller vehicle. The whole family loves our Mazda 5!!
Purchased a new car
Uses car for N/A
Does recommend this car
---
Shouldn't have bought a rental
by Didn't Want a Minivan from Syracuse | October 20, 2011
I love my car, I just shouldn't have bought a previous rental. I have had the ABS and rear struts repaired. Luckily it's still under warranty. I love the versatility and size. It still feels like I'm driving a car. Just had a Mazda6 as a loaner, and while I liked the 6, my 5 has better pickup and the engine is quieter.
Purchased a new car
Uses car for Transporting family
Does recommend this car
---
Fits our needs perfectly
by New Dad from Richmond, VA | September 3, 2011
My wife and I bought a Mazda 5 about 6 months ago, one month before the birth of our daughter. We did a lot of research before buying the Mazda 5. As a small minivan, the 5 is in a class by itself. The alternatives were either standard-sized minivans (Honda Odyssey, Toyota Sienna, etc) and crossovers (Mazda CX-7, Nissan Murano). We judged the standard-sized minivans to be more than we need - their advantage is more interior space, but this comes at significant costs: they are much more expensive, do not have the nimble handling of the 5, and get worse gas mileage than the 5. Compared to the 5, the crossovers were more expensive by a few thousand dollars, had much less interior cargo space, and also suffered from poor gas mileage. The Mazda 5 has been perfect for us. It is unlikely that we'll be transporting more than 4 people very often - therefore, the rear seats are almost always down and provide great space for cargo. The sliding doors are very helpful when it comes to putting the baby seat in. It handles nicely, accelerates well. For the money, it is a lot of car. Perhaps we'll outgrow it one day if we have 3 kids, but that's a long way off. If I have one complaint, it's that the front passenger's seat is short on legroom when the baby's carseat is mounted in the seat behind it. But other than that, my wife and I are both 6 feet tall and feel comfortable in the car.
Purchased a new car
Uses car for Transporting family
Does recommend this car
---
big dude fits in this car
by robg from austin, tx | September 1, 2011
I am 6ft 3in I fit in the 5 ok. I love the fuel economy and the overall performance of this van/ wagon. The car has some pep and rides pretty smooth. I found that you dont often know you are driving over the speed limit because of how well it drives. I have the sport model and at a base package the 5 comes well equipped. The only thing I would choose to add would be window tint, a custom stereo and fog lamps. None are necessary but my personal choice.
Purchased a new car
Uses car for Transporting family
Does recommend this car
---
Very Pleased
by Mazda5Surprise from | July 8, 2011
The Mazda5 is getting the Job done for our family. My WindStar served us well for a number of years. But we needed a smaller van with Good Gas Mileage and this is it.
Purchased a new car
Uses car for N/A
Does recommend this car
---
Great Alternative Vehicle
by 2 Job Commuter from Southern New England | May 17, 2011
Great Little Car. I used this generalization for anyone that doesn't feel like reading a wordy review. I bought my 2010 Mazda 5 Station Wagon about 2 months ago and have put about 7000 miles on it. My wife and I use the car to commute to our jobs twice a day because we work different shifts. In short 100 miles a day is the norm and the vehicle has taken it in stride. We have a base model Mazda 5 with an automatic and all around driving between the 2 of us, city/highway has averaged about 25 to 26mpg every time. This is the third new car I've owned in the past 4 years and I would rate it as well as my Toyota RAV 4 or my Chevy Malibu. I would give the vehicle a 5 in all categories because I feel this is a great alternative to a minivan or even a small SUV (I have owned both). It does not have the overall headroom of a minivan, but the setup does allow you to move from the front to middle to rear seat without exiting the vehicle (you must be a little nimble though). It does not have the AWD capability or ground clearence of an SUV either, but with traction control and front wheel drive, it won't leave you stranded on a slippery incline. My biggest hangups with the vehicle are the following: Comfort: This is a small wagon. I'm 6'1" and with a car seat in the back, I'm pretty much pushed just about as far forward as I can go and still maintain enough comfort on a multiple hour journey. (My wife is 5'6" and finds it perfect). The seats are very upright though and getting in and out is pretty easy, even for my father, who has a bad hip. Exterior Styling: Sorry. It is ugly. To make it worse, it looks and acts just like a mini-mini-van. (Had to be a low point right?) Interior Design: The vehicle is actually very nicely layed out on the interior, but it's anything but plush. Containers and boxes are just that. No interal orgainzers or covers, just simple open compartments to drop in your change or sunglasses, pens, cell phone, etc. Other that those minor points and that a small plastic piece of trim lost 2 fasteners in the first week we had it, the car's been pretty good. As a whole I'd say its a great "all around vehicle" if you can get beyond the styling. It's not as good on gas as a small commuter seadn, but it has infinite amounts more cargoe space. It's not AWD and only a 4cyl, but our second car does have AWD for the 1 to 2 days a year its an absolute necessity in this region and I dont need a V8 because we don't tow (and gas is over $4.00/gal). It has seating for 6, but the third row is for KIDS ONLY. There is litterally no leg room for 2 adults. The only other car I can think of that truly met all the same standards of the Mazda 5 was the KIA Rondo, but thats not being imported anymore from what I'm told.
Purchased a new car
Uses car for Commuting
Does recommend this car
---
People Who Viewed this Car Also Viewed
Select up to three models to compare with the 2010 Mazda Mazda5.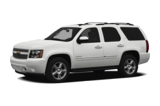 2010 Chevrolet Tahoe
Asking Price Range
$14,532–$33,104
Compare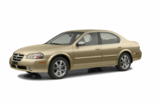 2003 Nissan Maxima
Asking Price Range
$1,380–$8,232
Compare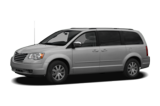 2008 Chrysler Town & Country
Asking Price Range
$4,901–$13,385
Compare
2012 Honda Civic
Asking Price Range
$8,354–$16,822
Compare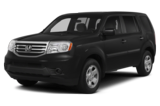 2014 Honda Pilot
Asking Price Range
$22,582–$35,666
Compare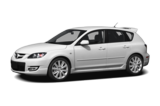 2009 Mazda MazdaSpeed3
Asking Price Range
$7,696–$14,728
Compare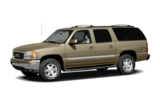 2004 GMC Yukon XL
Asking Price Range
$4,375–$13,015
Compare
2004 Hyundai Sonata
Asking Price Range
$1,311–$6,667
Compare
Featured Services for this Mazda Mazda5