Average Ratings
---
23 out of 25 people recommended this car.
---
It's ok
by Kim from Pewaukee, WI | April 2, 2016
Good gas mileage and plenty of space. Third row back seat can come in handy. Sliding doors are easy to operate. LOTS of road noise, which is better than listening to the horribly cheap "sound system". Seats are uncomfortable and ride is rough. Should have bought an American car.
Purchased a new car
Uses car for Transporting family
Does not recommend this car
---
Great look, features, and really fun
by Father, firefighter, and long drive dd from Milwaukee, wi | November 8, 2014
Really enjoy the car. It came with great features, leather seats, and a sun roof. For our little family of four it works great, and given we give our nieces a ride to school every morning we needed a six seater. Though even with six seats drives like a car and isn't your typical minivan. Zoom zoom!
Purchased a new car
Uses car for Transporting family
Does recommend this car
---
Looks and drives great but Dangerous in Winter!
by William from Edmonton, AB | December 3, 2013
I am the ower of a Mazda5 GT 2009 since Oct 2012. This is my 2nd Canadian winter with the Mazda5 and there may not be a third winter with this car. The sliding doors will not close properly if there is a hint of moisture in the track or latch. Try driving with the doors wide open in -20 degree! I had to tie the door to the pillar to keep it close till I get to the shop at Mazda. They cleaned and lubed it but a week later it happened again. Summer came along and no problems. Now the temp is dropping again, I am having the same problem again on both doors. Another problem is it cannot hold much weight with more than 4 person in it. Had to replace struts when driving around with 4 adults and 2 infants! Probably will not wash the car till spring then sell it!
Purchased a new car
Uses car for Transporting family
Does not recommend this car
---
New car after 22 years
by mother of all ages from Austin, TX | October 12, 2013
I've been driving the same car for 22 years. Needed more seating capacity but didn't want to give up the turning capacity and zippiness of my small car. Found what I wanted with the Mazda 5. It's really a mini minivan. Friends with larger minivans are impressed too.
Purchased a new car
Uses car for Transporting family
Does recommend this car
---
A surprising family car
by Mazda 5 lover from Boca Raton, FL | October 8, 2013
I was able to compare different models, milage available and prices. Car.com is a great tool to find what you need a a very reasanoble price. What you see it's just as it was described. I would recommend you to use car.com so you can have a fare idea of what's in the market an from them on choose what you want and can affort!
Purchased a new car
Uses car for Transporting family
Does recommend this car
---
Great car for the money!
by Whippet hauler from Indianapolis, IN | September 23, 2013
I have had my Mazda 5 Sport for about a month. The car is everything I expected after doing a lot of research. In fact it is more than I expected because it is fun to drive, and I am getting better average mileage than expected--averaging 30+ MPG. My only complaint is there is a lot of road noise, but I had seen that mentioned in other reviews, so it was not a surprise. I would recommend this car (or wagon or micro-van) to anyone who enjoys driving a responsive, fun to drive vehicle that can be configured to accommodate a lot of "hauling" room for gear or up to 6 people (4 adults, 2 small children). .
Purchased a new car
Uses car for Commuting
Does recommend this car
---
A sporty mini minivan
by New Mom from Santa Rosa, CA | July 29, 2013
Recently learned I was having twins so the whole small SUV was not going to work because my 3 dogs are already part of the family too! So, I was in search of something that could accommodate twins and 3 dogs.. The Mazda 5 fit the bill. Priced fairly, a cute sporty look and seats 6 :-). Never did I think the first car I actually bought would be a van but hey life happens and I bought one! Mazda definitely has a new customer for the future too!!
Purchased a new car
Uses car for Just getting around
Does recommend this car
---
Grandkids galore
by Bumpa from Warren, PA | July 13, 2013
We have raised our kids and now its 9 grandkids we are transporting. We have been driving large sedans for years but settled on the Mazda 5 after much research. It was a good choice for us because the mini-minivan handles like a sporty car so is fun to drive, hauls 4 or 5 kids easily, can carry good cargo when the seats are down and with the addition of a roof rack it handles our kayaks. We gave up cockpit features that the sedans had but don't really miss them like we thought we would. Grandma still has her heated seats so all is well. Everything in this Grand Touring model is very adequate. We love the two sliding doors and hatchback. Only negatives, so far, are storage space issues in the front seat areas and it would be nicer if the drivers seat would go back another two inches or so, but the seating is comfortable. We had some Mazda options added by the dealership like compass and auto dimming mirror, remote start, mud flaps and the mentioned roof racks. We are happy with this 5 and feel it is the right choice for this stage of our lives.
Purchased a new car
Uses car for Just getting around
Does recommend this car
---
Mazda5
by Car Addict from | July 11, 2013
The Mazda 5 is great because it seats six people and most sedans only seat 5. It is great because it doesn't look as minivanish as it does sedanish which is great for dads who need to transport many people but don't like he exterior styling. Although it is a bit crowded when you have two 180 lb. guys sitting in the third row. But the Mazda 5 overall is a great sedan?!!!
Purchased a new car
Uses car for Transporting family
Does recommend this car
---
Just what I Needed
by MazdaMom from Arlington, VA | February 19, 2013
I've had my Mazda5 for three weeks now and so far I like it a lot. It's a lot more fun to drive than my old minivan and much easier to maneuver in and out of parking spaces. Visibility is really good and I was surprised by how much the tiny windows over the side mirrors helped. It's a great car for families whose kids are in booster seats (or older) because older kids are big enough to work the manual doors by themselves and love being able to lower the windows (which you can lock if you want to). That said, I recently spoke with another Mazda5 owner whose kids were all younger than mine and she thought it was great for them, too. There are a few things that I wish Mazda would change: First of all, there's no place for my sunglasses. There is a little hole down by my left knee, but if I put my sunglasses in there they fall out when I go around corners, which is a little annoying. There's also no place for my bag except on the passenger seat or in the passenger foot well. I can't put it behind me because it would block the kids' air vents, so if I have a passenger it has to go in the way back. The map pockets in the doors are really small -- big enough for a water bottle, but not much else. Similarly, the tray under the trunk floor is so shallow that I can't put my squeegee in there. Lastly, I had a hard time finding where the lever was to adjust the steering wheel. It is on the steering shaft, but I had to reach waaaay down there before I found it. If I were redesigning the vehicle, I would make it about four inches longer and two inches wider. Its small size is definitely a plus in our inner suburb, but a little more room would allow more grocery bags to fit in the back when the rear seats are in use. I would switch from red LED displays to blue or green and lastly I was surprised that the headlights didn't come on automatically and that the names of songs and artists on the radio weren't displayed anywhere. My last car was nothing special, but it had those features and how much do those really cost? A few bucks? One thing I love that I've never seen anybody else mention is the glove compartment because there are brackets on the sides to hold things in layers. This tiny little feature is actually very helpful! I have two folders with all our car and travel information and a smaller-size Rand McNally (the kind with the spiral binder) fits in there. There's also a map pocket on the back of the passenger seat which is also helpful. The rear seats are very easy to put down, as are the middle seats (although I had to check the manual to figure out how to do it). In my second week of ownership I was happy to discover that you can fit many, many cases of Girl Scout cookies in the car with all the seats down! We love the storage in the kids' car seats -- so useful when we need to put away the electronics before leaving the car. We also like being able to hide the cupholder/tray in there. I think the seats are comfortable, but I'm not sure they'll feel so great on a long car ride. I suppose higher-quality tush-support is a bit much to ask for in a car at this price, but it certainly would be appreciated. I think the back support is better. The Sport is the best value, but I was able to get a Touring from the previous model year for a great price and am happy I did. I think that having the bluetooth capability will help with resale and it should come in handy from time to time. The first morning we had the car I drove the kids to school as a special treat and had to laugh when I saw three other Mazda5's in the drop-off lane in the short time we were there. This is a great vehicle for small families who occasionally need to fit in an extra child or two (or camp trunks or big Costco runs), but don't need to haul around a lot of empty space or weight most of the time. It is fantastic to maneuver and park, fun to drive, and just what our family needed. A little bigger would be a little better, but we love it as is.
Purchased a new car
Uses car for Transporting family
Does recommend this car
---
People Who Viewed this Car Also Viewed
Select up to three models to compare with the 2012 Mazda Mazda5.
2010 Hyundai Genesis Coupe
Asking Price Range
$7,697–$17,361
Compare
2012 Honda Accord
Asking Price Range
$10,065–$18,061
Compare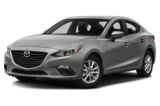 2015 Mazda Mazda3
Starting MSRP
$16,945–$25,545
Compare
2013 Porsche 911
Asking Price Range
$56,559–$94,275
Compare
2012 Mazda Mazda6
Asking Price Range
$6,821–$15,541
Compare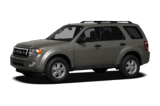 2012 Ford Escape
Asking Price Range
$8,777–$19,317
Compare
Featured Services for this Mazda Mazda5