Average Ratings
---
20 out of 28 people recommended this car.
---
The Great Money Pit
by Petrol Head from Binghamton, NY | January 9, 2016
After owning this car for not even a year, i have found to have many problems with it. Most of these problems are all electrical problems. I bought my 2003 MAZDA6 6s with 113k and 40k on the engine, but being In about 3,000 miles, I have replaced a coil pack, new alternator, new O2 sensor, mass airflow sensor, and multiple other things. It could just be that the stuff is getting old, but i believe this car is not the most reliable. Another downside to them is they have a ford v6 in them and i hate cross bred cars. The car drives very well though. The black leather interior is nice, the AC is always cold and the heat is great as well. The transmission is not the best even being at 116k.
Purchased a new car
Uses car for Just getting around
Does not recommend this car
---
Not worth it
by Marissa CA88 from Alabama | January 24, 2015
I bought this car nearly a year ago and it currently has close to 150,000 miles on it (I drive A LOT). The first thing I noticed was a clicking sound when turning. After taking it to a mechanic I was told it was the CV joint and would cost about $450 to fix. Granted, it does have a good amount of miles on it but both of the cars I've had previous to this one have had more and have not needed a CV joint replacement. Another thing is that around 140,000 it has started to "kick" and shake when going up hills and also when idling for a minute or two. I have not checked into that yet but it can't be good. On the pro side I do like the interior design and the leather seats in this car are holding up far better than they did in my last car. All in all, I would not say this is a particularly great purchase.
Purchased a new car
Uses car for Commuting
Does not recommend this car
---
WORST USED CAR I'VE EVER BOUGHT
by BREEZEYP from Las Vegas NV | October 23, 2013
THE CAR DROVE VERY WELL FOR THE FIRST DAY. ON THE SECOUND DAY, CHECK ENGINE LIGHT COMES ON AND CAR STARTED MISSING AND NOT PICKING UP SPEED QUICK ENOUGH TO KEEP UP WITH TRAFFIC. VERY DISAPPOINTED. I DID MY HOME WORK ON THIS CAR. AND IT CAME WITH A CAR FAX. MY MISTAKE. I THOUGHT A CAR FAX SAID IT ALL
Purchased a new car
Uses car for Work
Does not recommend this car
---
Best car I've owned. Fuel effecient,no break downs
by sher71 from Killbuck, OH | January 18, 2013
I have the Mazda 6i, 2003 model with the spoiler. This is the sports model, with the ability to drive as an automatic & can switch to manual, if desired. I don't remember a problem with it and I bought it new. Has awesome rims, that I get comments on all the time, by males, of course. Gas mileage is incredible. I love everything about it but the comfort. If riding for a long time, it is not very comfortable.
Purchased a new car
Uses car for Just getting around
Does recommend this car
---
Not a good used car purchase
by Used car searcher from Jamestown, RI | January 9, 2012
We bought a used 2003 Mazda 6 for our daughter. This car gave us problems immediately. It had 99,000 miles, but we hoped that it would be a reliable vehicle as it's a Mazda. The problem was the TCS and also the transmission. The car would brake and not accelerate for no apparent reason. She would have to pull off of the road, turn the car off and restart it. The dealer had a 30 day warranty, and tried to fix the problem unsuccessfully. Luckily the registration took awhile to go through because it was in another state and we were able to turn the car back in and put the money toward another vehicle. I would not recommend the 2003 Mazda 6. I think later model years for the Mazda 6 are more reliable.
Purchased a new car
Uses car for Just getting around
Does not recommend this car
---
LTBL
by LTBL from 62702 | January 7, 2012
I have owned the Mazda 6 for about 5 year or 45thousand miles and it had been fantastic. I have really grown to love the Mazda brand because of this vehicle. For the price i think you would be very hard pressed to find a car as good and a fun as the mazda 6. Its hard to explain in such few words but this car is a perfect balance of performance and comfort making it in my opinion very fun to drive (3.0L). As far a reliability goes i have only had to replace the ignition coils, fuel purge valve, and routine maintenance and i drive the car pretty hard. As one can see the 2003 mazda 6 is a fantastic car to own and would be almost impossible to beat for the price. (depending on what your looking for)
Purchased a new car
Uses car for N/A
Does recommend this car
---
no problem
by sakis from cherry hill nj | November 16, 2011
i have this car 9years is exellent i am thinking to replays it with something else but what ? has very good chassi breaks handling fuil economy. the only car who has the same performance is the bmw 3 series . or i go to the plan b keep the mazda and go right way for exotic car. so i see
Purchased a new car
Uses car for N/A
Does recommend this car
---
too many problems
by thoughtful driver from texas | November 21, 2010
it looks great from the outside, but in the inside has too many problems. the lining from the roof has started falling down, the cd player eats cds and doesnt give them back . the butt warmers only work when they feel like it. one side works the other wont. and so on. since my husband is away for work, i am left with this car, which has many blind spots and seems like every time i fix something something else breaks. either i got a lemon or this car is a money pit. im not very tall and if i put the chair all the way up to see over the hood, i cant see out the back window. if i lower the seat to see out the back, i cant see over the hood. the lastest problem with this dud, is that apparently theres two oil pans, and they have silcone around them so they dont leak, well my doesnt have the silcone anymore to fix this its 300. and u must leave it over night. when air has been on for along time the car starts to smoke, because of the oil. not worth the money. id much rather have a pinto.
Purchased a new car
Uses car for Commuting
Does not recommend this car
---
My best friend
by Love cute cars from MD | February 22, 2010
I bought this car used a few years ago. I got it at a very reasonable price. I had absolutley no problems in the first 2 years driving it. All I had to do were oil changes. After 100,000 miles I have had to do a few repairs but they were all expected with the amount of miles I had. New brakes,and a belt is all I've had done. I did a transmission flush wich isn't mandatory but good for the car. Also tires but thats with every car.My check engine light has never come on. My car gets a lot of wear and tear and has been holding up beautifully. It is so dependable I don't know what I would do without it. Not good in a lot of snow but thats expected without 4 wheel drive. I would reccomand this to anyone. My mom has a mazda too and she got hers brand new. She loves it and has zero problems. My next car will without a doubt be a mazda. :)
Purchased a new car
Uses car for Commuting
Does recommend this car
---
magnum
by poncekiller from bethlehem | November 16, 2009
nice beautiful car, great value, detailed to perfection, looks like a white little personal limosine.
Purchased a new car
Uses car for Having fun
Does recommend this car
---
People Who Viewed this Car Also Viewed
Select up to three models to compare with the 2003 Mazda Mazda6.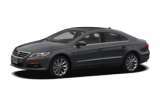 2009 Volkswagen CC
Asking Price Range
$5,893–$14,129
Compare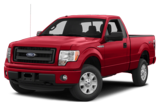 2014 Ford F150
Asking Price Range
$18,200–$46,360
Compare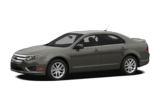 2012 Ford Fusion
Asking Price Range
$7,738–$16,110
Compare
2007 Honda Civic
Asking Price Range
$4,259–$11,359
Compare
2013 Honda Civic Hybrid
Asking Price Range
$11,633–$18,653
Compare
2007 Nissan Altima
Asking Price Range
$3,759–$10,899
Compare
2013 Toyota Avalon Hybrid
Asking Price Range
$17,479–$28,995
Compare
2004 Chrysler Town & Country
Asking Price Range
$1,072–$7,536
Compare
Featured Services for this Mazda Mazda6