Average Ratings
---
25 out of 29 people recommended this car.
---
Buyer BEWARE **Engine Failure!!**
by Outraged from Indiana | March 9, 2015
I purchased this car with approximately 45,000 miles on it in 2012 with very minimal wear. It had everything I was looking for and drove well...for a while. At the beginning of this year with 75,000 miles on it, the car left me stranded on the side of the highway when it died unexpectedly and would not restart. I had to tow it to the dealer for inspection. The engine had a LOUD knocking sound and would not stay running. After inspection the mechanic diagnosed the problem as being "piston slap" which meant the lower engine block had irreversible damage. The engine needed replaced which rang in at $6,400. This is UNBELIEVABLE for a car with such low mileage. I will never purchase from Mazda again and am extremely disappointed!! Buy at your own risk!!
Purchased a new car
Uses car for Work
Does not recommend this car
---
'06 Mazda 6 i Review
by Peoria Engineer from Peoria, IL | January 19, 2015
Purchased my Mazda 6 i 2.3L in 2010. Still have it in Spring of 2015. Overall the car is above average, but don't believe I would purchase the car again as FORD has made major strides forward with the new Fusion. Pros are that the car gets good gas mileage 25-26.5 mpg average, has nice pickup and decent power, great handling and suspension, plus it looks very sleek. Also the car has a lot of leg room and trunk space which other mid-size cars lack. The price was very good at the time I bought it and hasn't depreciated as much as some of the American cars. Cons are that the repairs and diagnosis can be expensive. A thermostat went out and took three days to diagnose and fix in the first month I purchased it. Recently both headlights went out even though the bulbs were only 1 year old. Turns out the low beams are susceptible to failure (video on YouTube of someone banging the side of his car and the headlight turning on). Also the low and high beams aren't very bright because the head lamps are eroding and foggy. It would be $400-500 to replace each set of headlights. Most concerning is the oil usage. The car burns almost a quart of oil every 1,000 miles which is unbelievable. If you can put up with a few of the minor things (headlights/oil/diagnostics) then this is a great car and one of the sportiest, peppiest, and reliable cars out there on the market; even in 2015.
Purchased a new car
Uses car for Commuting
Does recommend this car
---
This Car Lives Up to Mazda's "Zoom Zoom" Tagline
by A Student from Kansas City, MO | September 30, 2014
I recently purchased a 2006 Mazda Mazda6 s Sport, and I love it! After being stuck with an unreliable car for over two years, I decided it was time to get into a newer, more reliable car on a budget. After many recommendations from family members and friends who have owned many Mazda cars over the years, from RX-7's and Mazda3's to CX-9's, and most recently, a CX-5, I decided that a Mazda would fit me perfectly. I'm a car enthusiast who enjoys driving, and the Mazda6 doesn't disappoint. The steering is precise and very direct, and the smooth 3.0L V6 is quick and makes a great sound. The ride is very smooth and composed. The interior is well put together and tastefully appointed, with soft-touch materials throughout. The seats are very supportive and the Bose stereo sounds great! This car is beautifully put together inside and out, and looks great. After 70,000 miles, this car looks brand new and is as tight as a drum! This is my first Mazda, and it definitely won't be my last!
Purchased a new car
Uses car for Commuting
Does recommend this car
---
Get up and go- 4cyl
by Mom of one from Southampton, MA | December 22, 2012
I purchased this vehicle from Cernack Buick in Easthampton. They were Amazing! Couldn't ask for better service! The car is great also. Drives great. Nice and smooth for a 4 cyl especially on the highway at 70mph. It also has great pick up, when taking off from a dead stop. I have never bought a 4 cyl due to lack of power, but this Mazda6 is great! It's also very stylish inside and out...no complaints, whatsoever:)
Purchased a new car
Uses car for Just getting around
Does recommend this car
---
VERY UPSET
by Stickeresq from Santa Fe, NM | August 25, 2012
This babied premadonna with only 65k miles has been trouble since new. Most problems occurred just outside of warranty: Had to "turn" break rotors twice, $200+ each time; had to recharge AC at 30k miles; electronic instrument cluster doesn't work when car is cold, $420 to fix; driver's seat lumbar support, $250 to fix; clicking valves repaired and still noisey; rear hatch struts needed premature replacement; air intake manifold needed premature replacement; TRANNY GAVE OUT AT 64k miles, $3.5k to fix; AC compressor busted, another $1k! Piece of junk!!!
Purchased a new car
Uses car for Transporting family
Does not recommend this car
---
Good Car Overall
by ValueShopper from Central PA | August 18, 2012
I just traded my Mazda for an Altima - the Mazda was a good car but was starting to cost for repairs that seemed more extensive and expensive than necessary - maybe because I used the dealer for servicing. On the other hand this probably helped me market and sell the car for my asking price so things evened out in the end. The Mazda6 was still stylish for a 6 year old car and had a lot of pep (zoom zoom as Mazda says) and nice features for what I paid for it originally (used 1 year off a lease).
Purchased a new car
Uses car for Just getting around
Does recommend this car
---
Mazda 6i
by Commuter from York, PA | July 13, 2012
I drive 140 miles round trip everyday back and forth for work - 240,000 miles later, still going strong! THE best car I've ever owned and maintenance has been minimal. Aside from a new serpentine belt just regular maintenance and tires, lots of tires! Plan is to run it till it gets tired, change out the engine and hand it over to my son who's getting close to license time. Can't go wrong with this car.
Purchased a new car
Uses car for Commuting
Does recommend this car
---
Mazda 6 wagon
by old Dan from Fort Worth TX | April 16, 2012
Very good car so far. The Grand Touring model and has way to much luxury, but comfy. Mileage is good and the 6 speed auto works great. Smooth acceleration with the v-6, wagon body has plenty of room. Long trip coming up, expect comfort with less tiring for 400 miles.
Purchased a new car
Uses car for Just getting around
Does recommend this car
---
Best Value for the Money
by Sickboy49 from Hamburg, PA | March 28, 2012
I purchased my 2006 Mazda6 in January of 2012, with 91,800 miles on the odometer. The car has been terrific, even thought the dealership I bought it from will never get my business again. The car is very roomy, with a massive trunk. My Mazda6 came with the 2.3L engine and a 5 speed manual transmission. Even with just a small 4 cylinder engine the car really moves, although I can see why people would get the V6. For a bigger car it feels light on its feet. My only complaint is the gas mileage (no better then 31MPG), although I knew this before I purchased the car. I would recommend this car to anyone.
Purchased a new car
Uses car for Commuting
Does recommend this car
---
What a great car!!
by kyser182 from Porland, Or | July 13, 2011
Had a 2006 mazda6 grand touring. LOVED IT! Hugs corners unlike a camry or accord. ZOOM ZOOM 4 LIFE!!
Purchased a new car
Uses car for Commuting
Does recommend this car
---
People Who Viewed this Car Also Viewed
Select up to three models to compare with the 2006 Mazda Mazda6.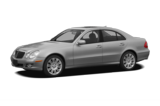 2008 Mercedes-Benz E-Class
Asking Price Range
$6,288–$21,596
Compare
2005 Lincoln LS
Asking Price Range
$1,798–$9,842
Compare
2005 Audi A6
Asking Price Range
$4,916–$11,436
Compare
2008 Mazda Mazda3
Asking Price Range
$3,833–$10,849
Compare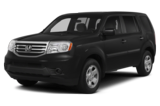 2013 Honda Pilot
Asking Price Range
$20,341–$32,425
Compare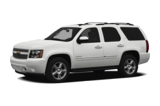 2010 Chevrolet Tahoe
Asking Price Range
$14,518–$33,090
Compare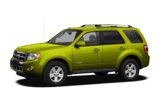 2011 Ford Escape Hybrid
Asking Price Range
$13,033–$23,709
Compare
Featured Services for this Mazda Mazda6