Average Ratings
---
19 out of 19 people recommended this car.
---
A great car, very understated, sporty
by Alpine87 from | August 31, 2015
The Mazda 6 is a bit of an oddity, you don't see a lot of them out and about because they are not as popular as the Accord or Camry. It's little brother, the Mazda 3, can be seen much more often in the wild, which is a shame because owning this car has really been an exceptional experience. I bought my Mazda 6 early this year and having been driving it for around 6 months. I get good gas mileage, can comfortable carry 5 people, have an amazingly large hatchback, and still enjoy a sporty ride. It's been amazing for trips and commuting to work alike. It's comfortable and easy to drive with lots of storage and 4 cup holders plus 2 bottle holders. It also has a glasses/sunglasses storage up top and a storage cubby in the centre console (two tier) and also above the radio on the dash. The hatch is huge, you can literally carry a huge amount of things (within the weight limit) and it's helped me haul lots of luggage and boxes on multiple occasions. It has two cubbies on each side, offering plenty of space for all sorts of things. Mechanically things are going very well. Not a single problem yet, I did a tune-up and replaced the air filters, spark plugs, topped off coolant, etc. It runs like a healthy car and I love to drive it. For it's appearance mine is Tungsten Grey Metallic and I think it looks great, overall I'm very happy with my purchase and will think highly of Mazda when it comes time to purchase another car.
Purchased a new car
Uses car for Commuting
Does recommend this car
---
Best car I've owned
by Klaud from Chicago | March 21, 2015
The title says it all really! Ive had mine since 28000 miles and I'm at way more than that now and not looking to sell it any time soon! Mine is the 6s Touring with a 5 speed manual. I drive mine nearly every day and I love it. I have quite a bit done to mine modifications wise, and I've never had a reliability issue. I changed out the clutch at around 40k for a performance clutch due to modifications and the car is still going strong. I've driven mine cross country with the modifications multiple times to a few different states, all trips over 1k miles each way. it turns heads in every state and town it's been too. I owned an STI at the same time as this car and I don't have that anymore. So that should tell you how much I love my Mazda. I highly recommend to anyone looking for a cheaper reliable car.
Purchased a new car
Uses car for Having fun
Does recommend this car
---
2007 mazda 6
by apoc from north attleboro,ma | February 15, 2014
i've owned many cars and i'm impressed with the mazda 6...excellent performance, great handling and good looks....outstanding car all around
Purchased a new car
Uses car for Commuting
Does recommend this car
---
Don't pass up if you find one in good condition!
by Simply, effective, fun, and reliable from IL | February 18, 2013
A Mazda 6 (pre 2009) is the car you buy if you desire a car that both looks good...and is fun. These cars can be found fairly cheap and they are extremely reliable! I have a 2007 i sport and my uncle has a 2005 and both of us haven't had any major issues of any kind. I drive mine rather hard and take turns faster than I probably should, but the car just keeps on kicking. If you're looking for a boring people mover, go buy a Honda or Toyota...but if you want to have fun, look good, and pay less as well...go buy a Mazda. However this car isn't the best for inclement weather. I live in Illinois and the car hydroplanes under heavy rain! However it wasn't horrible in the snow like I thought it would be thanks to decent traction control. They also go through tires quicker than I'd like, but that's the price you pay for taking turns faster than other sedans. I could go on forever, go buy yourself one...you won't regret it.
Purchased a new car
Uses car for Commuting
Does recommend this car
---
Great car!!
by Swim dude from Suburban Chicago | February 21, 2012
I just recently purchased a 2007 Mazda 6 I sport and what can I say I love this car it's fun to drive sharp looking and very comfortable I hope this vehicle lasts 500,000 miles a newly content zoom zoom fan!
Purchased a new car
Uses car for Just getting around
Does recommend this car
---
Great Value
by Value Shopper from NE | March 4, 2011
After owning two VW's and having the last one in the shop every other week, I wanted to change it up. Bought new and owned 4 yrs. Put 90,000 miles on the car and the only service done on the vehicle within that time period was new tires at 60K and oil changes. Never needed anything else (not even brake pads!). Passed inspection every year - needing nothing! My VW always left inspection with a $600plus bill. The 4 cyl was more than enough power and I had no problem passing on hills, etc (even at 75 mph) - mine was a manual. Car has a huge gas tank for it's size - could easily drive 450 miles on one tank. Low profile tires (while expensive) provided great performance (just not in the snow). Also I owned the hatchback 5-door version, with the back seat down you could pack this thing. My wife would always say (I don't know if we're going to have room)...but we always did. Overall a great car for the money. Paid $18K new and thought it drove nicer and looked sharper than many other cars that cost thousands more. Recently traded the vehicle on a Honda SUV (wanted more space and 4WD from those NE winters).....hated to great rid of it....would highly recommend.
Purchased a new car
Uses car for Commuting
Does recommend this car
---
Love this car
by Zoom from San Ramon, CA | September 12, 2010
I love this car. It has great grip on a road and makes turn without squeeking. Good acceleration even on a slope. Mazda well designed the shift controls. The leather grip is very cool. Black interior with red display numbers gives a wild look. You will rerely find such interior design. drive it to believe it. Zoom zoom
Purchased a new car
Uses car for Having fun
Does recommend this car
---
Mostly Zooming
by Stig'sFatCousin from Suburban Chicago, IL | August 5, 2010
Plush interior if you have the cloth seats. A little hard to keep them spotless, but hey, you can always shell out a couple of hundred for the leather option if you eat in your car (mostly a big no no with me). Dials, vents, and the audio console seem like they're perfectly placed. The only negative i have is, what were they thinking with adding the Ambient temp button? There is another button left blank just under it. Could they possibly use them both for memory seats? (hint hint) Starting the engine and getting to the car to drive mode (yes, it's the auto with 6spd tip-tronic...) is fairly quick, as the car warms up pretty quickly. The marketing team must have actually tested this car before coming up with their famous "zoom zoom" phrase. My friend owns one of those, but with manual , and honestly prefers it's front wheel drive set-up over his dad's '10 Mustang, which he calls "an over-sized boat". Tranny could use a DSG system, which would drastically reduce the shift lag over a standard tip-tronic. I always like to keep the "function over form" motto when it comes to cars, but the 6's design actually helps keep gas mileage in the upper 20mpg on the highway. You can never go wrong with smooth, flowing edges, so pleasing to many eyes. As far as features go, it's got an easy-to-use steering wheel mounted audio/cruise controls. The 6cd changer is nice, but could use an MP3 drive, and an auxiliary port. The Japanese did very well at bringing really well build machines (not just cars) after WWII. Mazda6 is no exception. As long as you stay away from the dealership when it comes to parts for regular maintenance like lube job, brakes, and suspension, your wallet wont take too big a hit. Like with most Japanese-designed cars, the 6 will serve and please you for years, as long as you properly maintain it.
Purchased a new car
Uses car for Commuting
Does recommend this car
---
Sweet Ride!!!1
by Mazda 4 life now from New Jersey | June 14, 2010
When my 1996 pathfinder se died I was extremely sad...15 years n 196,000 miles of my favorite ride I had ever owned came to an end.... I immediately began shopping for a new /used nissan, after several unhappy test drives decided to do some other make model test drives. Drove a Mazda6 wagon with a v6 at a local Mazda dealer n fell in love... knew at that moment that I was going to search Cars.com until I found a sedan to my liking...I found one in Rhode Island some 300 miles away from home. Put a credit card hold on the vehicle asap, n took the train from NJ to RI, car was in great shape bought it on the spot!!!! I could not be happier n will now shop mazda before looking @ any other vehicle!!!!! I ended up with a 2007 Mazda6 GT... V6... WOW I love my car When I point it any where it goes there... when I stomp on the gas to get me in any spot or onto the highway it just jumps n goes.. averaging about 26 mpg most of my commute is hgwy... sweet ride..comfy all controls easily accessible... do not know why reviewers do not like radio controls..love my 6 CD changer n all am/fm modes easy to navigate, and best of all it looks good while doing it... and it is not a cookie cutter Honda, Toyota, Hyundai... have only seen a few... if you are lucky enough to get your hands on one jump, run do not walk to the sales office!!!!!!!!
Purchased a new car
Uses car for Commuting
Does recommend this car
---
Drive in style for less $$$
by Winnie the Pooh from Salt Lake City, UT | March 9, 2010
Our 2007 Mazda 6 sport has a 4-cylinder engine What I like 1. Exterior Design, I think it's really handsome in my opinion, almost looks like an expensive German car! 2. Sporty handling, fun to drive 3. Seat Comfort, it's firm but supportive and comfortable 4. Radio, Climate switches/controls are very easy to operate 5. Trunk space is big for the size of this car. I can haul many big stuff! 6. Automatic with manual shifting mode What I do NOT like 1. Road noise, tire noise on coarse surface. 2. Firm ride, I can feel every bump I drive over, but maybe it's just me.(I prefer very cushy & quiet rides, like Lexus/Toyota, Mercedes kind of ) 3. Head lights seem darker than I want them to be. 4. Heated seats' automatic shut off feature. Seat heater turns off after using certain minutes and it will not turn back on unless I turn the switch off and wait for about 10 minutes for the seat to cool off. 5. Maintenance Service at Mazda dealership. Their customer service is very mediocre, not impressive at all. They do not even vacuum the floor of the car. Overall, 2007 Mazda 6 is a nice car for money, if you want to drive in style while your budget is limited, I would suggest you to go test drive a Mazda 6 before you decide to buy Toyota Camry or Honda Accord(I actually like Camry but everyone has it so...) It is very reliable.(we bought ours new and now it's almost 50k miles and it never needed any services but regular maintenance services)
Purchased a new car
Uses car for Just getting around
Does recommend this car
---
People Who Viewed this Car Also Viewed
Select up to three models to compare with the 2007 Mazda Mazda6.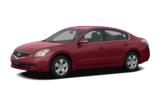 2008 Nissan Altima
Asking Price Range
$4,666–$11,750
Compare
2010 Ford F150
Asking Price Range
$11,049–$31,053
Compare
2015 Audi A6
Starting MSRP
$44,800–$58,700
Compare
2008 Mazda Mazda5
Asking Price Range
$3,843–$10,391
Compare
2007 Honda Civic
Asking Price Range
$4,259–$11,359
Compare
2013 Nissan 370Z
Asking Price Range
$19,167–$31,487
Compare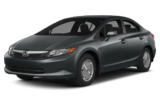 2012 Honda Civic Hybrid
Asking Price Range
$8,346–$15,434
Compare
2011 Subaru Forester
Asking Price Range
$9,697–$20,433
Compare
Featured Services for this Mazda Mazda6