Average Ratings
---
27 out of 28 people recommended this car.
---
Such a well balanced car in pretty much all areas!
by Skippy(the Mazda 6) from Killeen, TX | August 31, 2016
After owning a 2010 Mazda 6 iSport for over 5 years, I had to part with it so my fiancé could have reliable transportation again after her previous car finally croaked on her. I now own a 2013 Mazda 3 iTouring Sedan, but that 6 was such a wonderful car to me! Such a simple car to upkeep! Simply keep with the routine maintenance on it, and it will pay u back 10 folds! By far, the most dependable car I've ever owned in my life! A perfect blend of style, cost efficiency, AND dependability to boot! Despite having over 167K on the clock, my fiancé LOVES it! And knowing Mazda's overall reputation, that 6's life ain't even HALFWAY over with! I just KNOW my fiancé will have a good car for years to come!!!
Purchased a new car
Uses car for Commuting
Does recommend this car
---
A great allrounder
by Andy1963 from Kellyville NSW Australia | August 28, 2016
I bought my 2010 classic manual 6 sedan a few weeks ago and I am very impressed with its performance, style, handling and overall quality. This is a petrol model and with the 2.5 litre engine and six speed manual gearbox it performs very well. Although it does not have the punch in the back it can build up speed very quickly and you have to keep an eye on the speedo and use cruise control to avoid speeding. The car handles exceptionally well and I would say it handles as well as some cars costing twice as much. The suspension soaks up bumps over major and minor roads will retaining excellent handling. The car is very quiet except for tyre noise which finds its way into the cabin. The interior presentation is excellent with all controls falling easily to hand. The steering wheel controls are easy to use and have a tactile fell. I love driving this car as it has something for everyone. A comfortable cruiser or a car for a scintillating Sunday drive, it will excite your senses and leave you feeling satisfied every time.
Purchased a new car
Uses car for Transporting family
Does recommend this car
---
Nice option to the usual
by Ardy from South Central PA | January 17, 2016
This vehicle is cross-stooped with Camrys and Accords, which obviously are preferred. IMHO, the Camry is a nice car, but sort of like a transportation appliance vice a car with some élan. The Accord is very nice, but a tad huge. The Mazda 6 is very stylish as compared to both the Camry and Accord, and while it doesn't have the interior room of either, it is certainly roomy, and the trunk is huge. I bought the car for my kid because we don't have a decent sized car for 5. Since I'm paying for it, I get to choose who gets stuck with the family car. Anyway, the interior materials are high quality, all the switcher is nicely executed, and he ergonomics were obviously well thought out. The car handle nicely, and has adequate acceleration. I'm sort of damning it with faint praise here; this car is not a rocket, but I've not encountered any situations where it was underpowered. The mile is varying between 26 and 28 in all sorts of driving. I was hoping it would be a bit higher, but for a largish car, it's ok. It is a Touring Plus model, so it has a lot of bells and whistles, decent stereo, electronic driver's seat, blind spot monitoring, sunroof, etc. I have been driving it of a few weeks and will turn it over to my kid shortly; it's more appropriate for an adult that a kid, but whatever. I like it a lot.
Purchased a new car
Uses car for Just getting around
Does recommend this car
---
great car
by Mazda For Life from New England | June 9, 2015
125K and still going Strong. Still getting 450 miles on a 16 gallon tank (that's when the light comes on) and and i love it. Its not fast but gets up when you need it.
Purchased a new car
Uses car for Commuting
Does recommend this car
---
Cant be beat
by Mazda convert from Buffalo N.Y., | June 18, 2014
Awesome car for the $$$,handles like a sportscar,very responsive steering,the 4 cyl is a perfect blend of economy and performance,auto trans shifts seamlessly,nice features come standard,although i do miss the power seat option,but tilt and tele wheel helps in finding a comfortable driving position,very roomy interior,looks very upper scale,distinctive exterior styling,large trunk,all in all a great car,dependable,fun to drive,appears to be a very well kept secret,dont understand why u dont see more of these on the road!!!,drive and compare to the Accord,camry,Fusion ,u will be impressed
Purchased a new car
Uses car for Work
Does recommend this car
---
Best Car Ever Owned
by MASS from Hillsboro, OR | June 2, 2014
I purchased my Mazda 6 at Royal Moore in Hillsboro, Oregon, which by the way, is the only place to buy a vehicle at because they are amazing! I love my Mazda 6 because so far it's been dependable in every aspect. Its got great performance, great gas mileage, awsome style. I aways get compliments on it. It's Mazda 6 for me all the way!
Purchased a new car
Uses car for Just getting around
Does recommend this car
---
4 year follow up
by exiled in MS from Jackson MS | May 22, 2014
I posted about two year ago and so far no problems at all.I will hit 60k miles next month.Switched from original tires and took a very slight gas mileage hit.The glasses holder part needed replacement and so did the electronic key detection part.I still look forward to road trips and drove the car up to Canada last summer.It was a great trip.I did learn that the car is kind of gutless going up steep hills so as long as you are o.k. going 50 very occasionally no issue.Still running on original battery.Leaning heavily toward keeping car for next 60k!!
Purchased a new car
Uses car for Just getting around
Does recommend this car
---
very comfortable
by mixerken from Rochester,NY | January 27, 2014
Was originally looking for a Mazda3 to replace my Saab 9-3. The Mazda3 was too small. So took the Mazda6 for a test drive and fell in love with it.
Purchased a new car
Uses car for Commuting
Does recommend this car
---
Very nice car!
by Bjb from Pasadena, Tx. | October 16, 2013
I never been on cars.com before and was looking for a specific type of vehicle. I found 3 and the one I was interested in is the one I bought. The site explained everything I needed to know about the car and were it was. In less than 5 days it was in my driveway from the dealership. Nice and easy payment plan, and was in the price range that was suitable for me and my wife. Low miles and the drive train was still under warranty! Thanks again! It was worth the time to check out cars.com!
Purchased a new car
Uses car for Commuting
Does recommend this car
---
awesome
by Hard to please from St. paul, MN | May 16, 2013
after months of research I finally settled on the Mazda 6 , I couldn't be happier.. great mileage, style and performance.. I was on my way to purchase the ford fusion or the Malibu, but thanks to cars.com and one final search.. I tried the Mazda 6, hands down best car in the med-size class...
Purchased a new car
Uses car for Work
Does recommend this car
---
People Who Viewed this Car Also Viewed
Select up to three models to compare with the 2010 Mazda Mazda6.
2012 Hyundai Sonata Hybrid
Asking Price Range
$9,262–$16,746
Compare
2013 Mazda Mazda3
Asking Price Range
$9,311–$17,747
Compare
2011 Chevrolet Malibu
Asking Price Range
$6,304–$14,700
Compare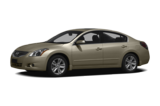 2011 Nissan Altima
Asking Price Range
$6,784–$14,720
Compare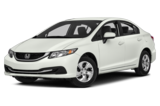 2014 Honda Civic
Asking Price Range
$11,308–$20,080
Compare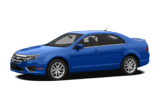 2011 Ford Fusion
Asking Price Range
$6,207–$14,683
Compare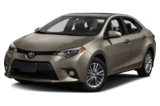 2014 Toyota Corolla
Asking Price Range
$11,170–$18,266
Compare
2011 Honda Civic Hybrid
Asking Price Range
$7,502–$12,030
Compare
2013 Toyota Camry
Asking Price Range
$11,868–$19,588
Compare
Featured Services for this Mazda Mazda6