Average Ratings
---
19 out of 19 people recommended this car.
---
Great sports car for the money!
by G1sdaname from Atlanta, GA | February 10, 2014
You'll love this car if you don't want to look like a racer yet you are a sports car enthusiast. 2 things to watch for if you are buying over 70,000 miles. 1 - cold start up rattles - search online for videos of what that sounds like. Mazda fixes the issue at no cost if you have less than 70,000 miles. Issue results from a fail VVT actuator. Basically it's what tensions the valve timing chain. Costs approximately $1400.00. 2 - smoking turbo after idling for several minutes This too is fixed by Mazda if vehicle is under 70,000 miles. Research Mazdaspeed forums on the web.
Purchased a new car
Uses car for Work
Does recommend this car
---
Most Fun Behind the Wheel less than $80,000
by Daily Driver by Day, Racer By Night from Naperville, IL | December 17, 2013
Perfect car for the value. At the price you can find these for you will not find a match to the power and responsiveness that the Mazdaspeed3 can provide. The clutch has great response times and is well built. The only reason for reliability it gets 3 stars is that the KO4 turbo charger that comes stock likes to give out around 60,000 miles, which is notable by an oily smell and thick blue smoke at idle. Other than that, can be driven like a daily driver since the boost is limited until 3rd gear, and even then the upper ranges of the tach. Great on insurance since it's listed as a hatchback and not a sports car, but has all the feel and excitement of an EVO without all the money. Would buy again. Great as a first tuner as well. Lots of parts out there. Great Daily Driver, but when your foot hits the floor, its a thrill!
Purchased a new car
Uses car for Having fun
Does recommend this car
---
Great allrounder
by Mazda Fan from Bellvue WA | March 5, 2013
I'm thrilled with my 07 Speed3. It's the best sports hatch for the money. It may not be as refined as the VW GTI, but it offers excellent handling, more power and torque than you need, very good intrior and cargo space, and comfort for 2 adults and 3 kids. Gear change is a little notchy between 1st,2nd 3rd, and Bose stereo could offer more bass, it's no better than the standard system. Overall this is a fantastic and reliable car.
Purchased a new car
Uses car for Commuting
Does recommend this car
---
Bang for your buck? Yes indeed
by Jeff D from Minneapolis mn | September 22, 2012
Just picked up a grand touring great value for 9k. Interior is so-so good for what I paid. Navigation needs its ui updated not very accurate. Bose stereo is nice deep sound no distortion. Performance for the money can't be beat I average 29.4 mpg in a 270hp car. Will add more as time goes on
Purchased a new car
Uses car for Commuting
Does recommend this car
---
breedspeed3
by machspeed3 from kansas city, MO | July 12, 2011
I did some initial research on hot hatches before buying my 2007 speed3 in Sept 2010. Tipping the odometer at a sub 32,000 miles it was hard to pass up. Not may speed3 surface for sale regularly, especially for an 07 (1/5000). In the midwest, a 07 speed3 is like finding and chasing a unicorn. Yes the non aspirated Mazda 3 is as common as an house sparrow. While the speed3 is a top apex predator waiting for a challenge. It is true, most independent magazine testers and reviewers contest that there is no contest when it comes to the speed 3. It's a breed of its own. 263 hp at the reigns of a 6speed tranny is incredible power. Torque steer? Really? 280 lbs of torque is what makes the speed3 a different breed. However, the speed3 is quick and nimble considering all those impressive stats. You cant say the speed3 is like mazda 3 on steroids. Why? because the speed3 is a non aspirated turbo beast.
Purchased a new car
Uses car for Just getting around
Does recommend this car
---
Sensible exhilaration
by Unwilling to compromise from Chicago, IL | June 6, 2011
Four doors, decent mileage, and as much fun to drive as a go-kart or Corvette. More prestige than a go-kart, a little less than a Corvette, but much more utilitarian. I can put a bicycle in the back with the seats folded down and don't even have to take the front wheel off my bike. I can put a kid's seat in the back seat - try that in a Corvette, and I still get people complimenting me on the looks of the car. I commute on interstate in the Chicago metro area. Normal speeds are between 70-80 and it's so much fun to just touch the accelerator and jump 10 mph to scoot into a lane or around someone putt-putting at 65 in the left lane. On and off ramps have become a blast - I can take them 15-20mph faster than the posted speed with a silly grin that blossoms into a hugh smile if I get on it to jump ahead of traffic as I exit the ramp. The ONLY disappointment has been the auto-sensing headlights. They don't come on during the rain (state law) because it doesn't get dark enough to trigger them. So I have to manually turn them on and off. What a chore - life is so tough. So, if you don't mind turning the lights on and off, I'd buy this car in a heartbeat. It's capable, versitile, good looking, and a blast to drive. Besides, how many cars can a guy in his 50's buy that his kids would love to drive (while paying under $20K)???
Purchased a new car
Uses car for Commuting
Does recommend this car
---
great fun
by zoomzoom from Charlotte | April 18, 2011
The mazdaspeed3 is a great fun car. I think the looks are absolutely awesome(which I can't say about the gen2 Mazdaspeed3. The performance is great. acceleration is typical small turbo/low end torque design but you can't argue with the numbers 0-60etc. The ride is just the right amount of sportiness without being harsh, and the entire car feels solid. For my money I think it is hard to find more smiles per dollar.
Purchased a new car
Uses car for Commuting
Does recommend this car
---
Goes NOW
by Speeder from IL | February 25, 2011
Bought this 2007 used with 60K miles on it from a private seller. Been driving it about 5000 miles now over three months. No problems at all. Driving position excellent with headroom to spare (I'm 6'2"). Stereo only fair, but the loud exhaust note probably hurts that a fair amount. Heard about it being difficult to shift, especially the 1-2 and 2-3, but I don't have any problems at all, the transmission seems geared well and throws are short. Clutch engage is a tad high, but not too bad. The acceleration is top notch. Especially between 40-80 mph. Yes, when passing you can easily (VERY easily) hit 90+ in an instant when passing. No effort at all, the turbocharged engine just wants to GO, and GO NOW. Extremely fun to drive. The only downside is that the loud exhaust might become tiresome on a long road trip. Sixth gear really helps there. But for a daily driver, with this kind of performance, and averaging 25 mpg (city and hwy combined), at 14.5K (in 2010), a coomplete steal. Winter driving would probably be a bear if not for the Blizzaks I've put on, that I would highly recommend as well in the winter months. With this kind of power and with summer or all-season 225 series tires, I imagine the traction on snow would be pretty poor.
Purchased a new car
Uses car for Commuting
Does recommend this car
---
Car of a Lifetime!
by girl likes fast cars from San Antonio, TX | March 23, 2010
Bought this car used. Handling is so good, turns are imperceptible, even at high speeds. Turbo makes me smile every time the car roars to life. Get the engine mounts checked out before buying, especially on a used one. The weight of the engine plus the light frame sometimes causes issues. AWESOME vehicle, stoked every time I drive it.
Purchased a new car
Uses car for Commuting
Does recommend this car
---
Total SLEEPER!
by ms3fan from Las Vegas, NV | October 15, 2009
I have owned an 07 MS3 for 19,000miles now and it has been awesome. It's fun driving through a parking lot or a desolate mountain road. Plus it's faster than new Mustang GT's. Thats the cool part.
Purchased a new car
Uses car for Having fun
Does recommend this car
---
People Who Viewed this Car Also Viewed
Select up to three models to compare with the 2007 Mazda MAZDASPEED3.
2015 Honda Accord Hybrid
Starting MSRP
$29,305–$35,055
Compare
2007 Mazda Mazda5
Asking Price Range
$3,198–$9,670
Compare
2015 Audi A6
Starting MSRP
$44,800–$58,700
Compare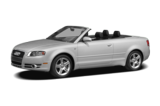 2007 Audi A4
Asking Price Range
$5,172–$12,704
Compare
2003 Mercedes-Benz CLK-Class
Asking Price Range
$2,952–$13,028
Compare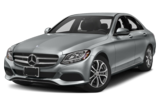 2016 Mercedes-Benz C-Class
Starting MSRP
$38,950–$73,250
Compare
Featured Services for this Mazda MAZDASPEED3