Average Ratings
---
13 out of 14 people recommended this car.
---
love my speed
by Jen speed from | April 25, 2015
Love my car. Drives perfectly. I've had for one year and it has 40k miles on it. Only had to replace battery because it was the original no other complaints. People usually assume it's slow. Love that it's a quick car that usually flies under the radar. Interior is much better than other cars in its class. Would buy again.
Purchased a new car
Uses car for Commuting
Does recommend this car
---
Zoom Zoom woosh
by Matt from Atlanta Ga | February 8, 2014
This car is a blast. I have had it for only 6 months now with 110k and its just so fun. Performance, best bang for you buck. Once that turbo kicks in you know you got the right car. Handles great even for a front wheel drive car, and torque steer shows up in 1st and 2nd (even though they are limited) but if you hold the car steady its fine. Prepare to surprise some people since most assuming its a standard 3 before they see the badge on the back. So far its been reliable with high mileage. 2 previous owners im assuming warranty work was taken care of since the smoking turbo and timing chain are known issues. Other than that if its taken care of and if modified intelligently it will easily reach 200k. Has a pretty big online community and you can easily join a local mazda group to hang out and have them help you out when you need it. Not even a month after owning the car I met up for an install day to learn how to change the oil properly on the car and regularly hang out. If you can find one of these lovely cars unmolested you are in for a treat.
Purchased a new car
Uses car for Having fun
Does recommend this car
---
Best Bang for your buck
by will from Los Angeles,CA | December 5, 2012
Ive owned this about 2 months now.Great handling car while still being confortable. Alot of power for the money.Nothing in its price range can give you this kind of power.And the midly sporty look still manages to fly under the radar to avoid unwanted attention. The only think you will be doing this car is leaving other drivers confused how a little grocery getter blew their doors off on the on ramp.Love the seats on this car.extremely confortable and very supportive and since they have cloth inserts in the center you dont slide around when you drive hard.Easy to use and accesible audio controls on the steering wheel. Ive always loved modifying my cars but this one is tough one because the car come pretty well balanced out of the box.This car handles like a mini cooper without having the cramped feeling of driving a tiny car.Overal very happy with my purchase
Purchased a new car
Uses car for Commuting
Does recommend this car
---
Nice!
by Ken from Phoenix | April 28, 2011
Excellent performance, great gas mileage at least 30mpg when driving conservatively. The only thing I don't like is the noisy transmission. Handles like it is on a rail.
Purchased a new car
Uses car for Having fun
Does recommend this car
---
Lots of zoom zoom
by Will from | November 12, 2010
If you're into fast cars this little power house will get your blood pumping. I was surprised to feel how fast this car is. Alot of fun to drive. Lots of aftermarket parts out there. Gas mileage could be better. Your going to need high octane premium fuel. Pricing was a bit high. I bought it brand new. Nice black leather interior with red stitching complement it well. Over all I'm very satisfied. No complaints.
Purchased a new car
Uses car for N/A
Does recommend this car
---
Speeeeeeeeeeed
by zoom zoom from | November 10, 2010
Nice performance car for the money. I would have more grip on the road when its wet but I am enjoying it other wise.
Purchased a new car
Uses car for N/A
Does recommend this car
---
Great for what it is
by Turbo Fanatic from Wisconsin | November 6, 2010
I've owned my Mazdaspeed3 for just over two years and 48,000 miles. I've really enjoyed the car. I've had one reliability issue, which was covered under warranty by Mazda. It has been excellent compared to my last car, a VW GTI, which was increasingly unreliable. The car is exactly what you'd expect - front-wheel drive does have a little torque steer, best looking hatchback I've seen, interior is nice (especially the seats), and the performance is incredible. I think that part of the reason it's been so great for me is that I have maintained the car meticulously - the turbocharged motor and transmission that handle it need to be maintained well. I've put some money into modifying it, which has bumped up the power AND reduced the torque steer. Overall, this car is perfect for me. I've scanned the market multiple times for a better choice and have yet to find one. The only reason I would get rid of it is if I need something less 'wild'.
Purchased a new car
Uses car for Commuting
Does recommend this car
---
Honest Review of my Speed3
by Mazdaspeed3 Sceptic from Denver, CO | July 12, 2010
I've owned my speed3 since July 2008, I purchased it with 10 miles on it and currently have 37,000 miles on it. The car constantly smokes, the transmission makes noise when shifting, the suspension clunks over bumps, and the interior is noisy (lots of rattles). Mazda won't fix the smoking problem that most of these cars have - even though they have maintained the vehicle for me (oil changes and all scheduled maintenance). Mazda's factory warranty is worthless and the car is low quality overall. It has decent performance, but nothing special. The torque steer is terrible and if you drive it even slightly aggressively you will go through at least one set of tires per year. Overall, I would recommend looking at a higher quality competitor such as Subaru or VW.
Purchased a new car
Uses car for Commuting
Does not recommend this car
---
Its Good!
by mike from tampa, Fl | May 29, 2010
I had researched MS3s for quite some time and finally decided that it was indeed the right car for me. I use this vehicle on a daily basis with a 120 mile round trip commute. gas mileage ranges from 20 - 24 mpg. MS3 is an amazing mix of performance, style, and comfort. shifting and clutching is rather smooth for a performance vehicle that has the "get up and go" that this car has. Bottom line is, if you are in the market for a vehicle like this, you owe it to yourself to take one of these for a test drive. you will not be disappointed...it'll probably end up in your driveway : ) spring for the grand touring, the leather , bose, and navi just add to this awesome vehicle. Zoom Zoom
Purchased a new car
Uses car for Commuting
Does recommend this car
---
Wild Child
by Warp Speed from Tampa, FL | November 22, 2009
A fun and practical car. The low-end torque is awesome & feels like a high-powered V8 engine. Braking and handling are just as awesome. It looks very sporty (bright red, 18" sport wheels, large spoiler, ground effects, large exhaust). The ride's a bit rough, but tolerable. It has as much cargo space as a small SUV plus 4 doors and the hatch. Best car I've ever owned.
Purchased a new car
Uses car for Commuting
Does recommend this car
---
People Who Viewed this Car Also Viewed
Select up to three models to compare with the 2008 Mazda MAZDASPEED3.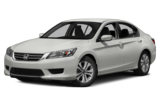 2013 Honda Accord
Asking Price Range
$12,851–$21,679
Compare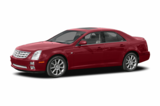 2005 Cadillac STS
Asking Price Range
$3,486–$11,890
Compare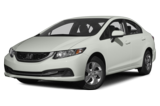 2015 Honda Civic
Starting MSRP
$18,290–$26,740
Compare
2012 Ford Focus
Asking Price Range
$6,548–$13,940
Compare
2014 Mazda Mazda6
Asking Price Range
$13,458–$23,394
Compare
2008 Nissan Maxima
Asking Price Range
$4,028–$13,792
Compare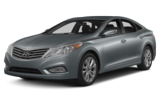 2013 Hyundai Azera
Asking Price Range
$14,520–$23,892
Compare
2012 Hyundai Genesis
Asking Price Range
$12,462–$24,702
Compare
Featured Services for this Mazda MAZDASPEED3