Average Ratings
---
7 out of 7 people recommended this car.
---
A Lot of Car for the Money
by Audifan from NH | March 8, 2010
My son asked me to find him a car so that he has one when he returns to the US. He gave me four options - WRX, GTI, A3 and Speed3. I have had cars from all four manufacturers but am an Audi fan at heart. After I drove the Speed3 the search was over. Absolutely no doubt that the Speed3 had performance, comfort, design features and space advantages over the other three. The interior is devoid of all the little needless stuff that looks old and weary after 2-3 years - this car has a lot of understated style. Red stitching and highlights are perfectly presented. Too many small cars, and hatchbacks in particular, suffer from obstructed visibility - you have blind spots just where least need them in a small car. The Speed3 does not have this problem. Driving in traffic will not leave you with a tension headache because you can not see anything when making a lane change. From a visual-perceptual standpoint, this is a very comfortable car to drive. Transmission is superb - nice tight shift pattern for a 6 speed and reasonably short throws. The clutch engages just off of the floor so you can shift heel-toe. All of the instrumentation is simple, convenient and easy to reach while driving - except the radio. Until you learn the position of all of the sound system controls, you can spend way too much time looking at them rather than the road. The gas filler cap cover is a nice accent but it could be a bit beefier. Same for the wiper blades -they are a bit cheap for a car this nice. You can get a much nicer set for $20 at an auto parts store. The MP3 input is inside the center console so no one will see it if you forget and leave your iPod in the car. And before my son gets his car he will have to pry my fingers off of the steering wheel.
Purchased a new car
Uses car for Commuting
Does recommend this car
---
Lot of fun, for a small price tag.
by shaunx from fredvegas va | January 28, 2010
Fast, well handling, fun to drive and not bad to look at. I have owned everything from diesel trucks to zo6 corvettes. I would compare this to my mini cooper S, with far more room and a more pep. Now if mazda can improve on the gas milage a little they would have the literally the perfect car in the speed3.
Purchased a new car
Uses car for Commuting
Does recommend this car
---
Excellent deal for the money
by DarkMob from Missouri | August 26, 2009
Have had this car for a little over 2 months. I have the GT model and the HID headlamps are nice. Ride is a little rough, but i blame the OEM tires more then the car design. Only gripe i have about the interior features is that i can't switch over to defrost without the auto climate control coming on and blowing at full force. Reliability for me has been good except for one CEL(Check engine light) that came on at 1.5k miles. Ended up being a mis-fire in cylinder #4. No big deal. Except that this car is a very good car for the money, highly recomend it. Fun to drive, good exaust note, and very sleeper design. Most people don't know what they are looking at until they see your rear bumper pulling away from them.
Purchased a new car
Uses car for Having fun
Does recommend this car
---
Your Moneys worth
by skydiver from PA | April 22, 2009
having owned this car for a few months now i have to say that besides for its great power,. Im more impressed with the handling. I took a turn at 100 mph in this car that i have never taken over 80 in any other car i have ever owned and it felt safer. It truly is awsom. Not only that the aftermarket world makes lots of fun oodies for it.
Purchased a new car
Uses car for Having fun
Does recommend this car
---
You've got to be kidding
by Country Lawyer from Healdsburg, CA | January 4, 2009
This car looks like a cute little economy car, but it is a tiger under the hood. I have never had so much fun driving. It handles like a charm, and the engine purrs like music. It is affordable, and amazing. I am 6'2" and it is roomy, and carries whatever I need. I agree that it could use a sunroof. But, it drives like a zooming sports car. Your only regret will be if your radar detector doesn't warn you soon enough.
Purchased a new car
Uses car for Work
Does recommend this car
---
Hot Hatch
by Four Banger Love from | December 1, 2008
Late Last month I found myself in a bind, should I go with an 09 civic si, a cobalt ss, or go all out for WRX Sti... I was confused untill the moment i took the Speed3 on a test drive, After that moment i fell in love. I would have never expected so much for such a small price tag. It has all the performance yet the versatility of a hatch, this is a must buy!!!
Purchased a new car
Uses car for N/A
Does recommend this car
---
Most bang for the buck
by MS3-007 from Minnesota | October 8, 2008
I was stuck in a boring Toyota Corolla before I discovered the Speed3. I had to wait to get one but it was worth it. The performance in the Speed3 costs thousands more in other cars. The 2.3 liter engine starts pulling strong at 2,000rpm and that makes it easy to drive in slower traffic so there is not a lot of low end shifting. It's easy to stay in second or third gear in rush hour traffic. The only draw back is the torque steer when you really want to get on the gas. The exhaust note and engine noise aren't intrusive to any person who likes the experience of just driving no matter if its just to the store or a trip on the winding roads of Western Wisconsin. The interior is top notch. The seats are nice and supportive without being uncomfortable. The interior materials are top notch and compete with the likes of VW for the right textures and feel. I like the solid feel of all the controls too. Getting in and out of the car is easy even for me. I'm 6'4" and the steering wheel tilts and telescopes so finding a comfortable driving position is simple. The back seat can be a little cramped for tall passengers. Thanks goes to Mazda for making the Speed 3 practical too. The hatch is great and lifts out of the way and the rear seats fold down for plenty of cargo space if you need it. The only thing I think the car lacks is a sunroof, but it didn't effect my decision to buy it after the first test drive. Overall I think this may be the last car that I ever buy. That's how much I love the performance and comfort of it.
Purchased a new car
Uses car for N/A
Does recommend this car
---
People Who Viewed this Car Also Viewed
Select up to three models to compare with the 2009 Mazda MAZDASPEED3.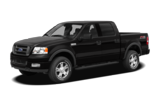 2008 Ford F150
Asking Price Range
$7,344–$23,612
Compare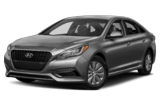 2016 Hyundai Sonata Hybrid
Starting MSRP
$26,000–$30,100
Compare
2017 Mazda Mazda3
Starting MSRP
$17,845–$23,895
Compare
2015 Chrysler Town & Country
Starting MSRP
$29,995–$40,295
Compare
2010 Nissan Pathfinder
Asking Price Range
$10,011–$20,067
Compare
2010 Mercedes-Benz M-Class
Asking Price Range
$13,473–$26,105
Compare
2008 Ford Escape Hybrid
Asking Price Range
$5,039–$12,727
Compare
Featured Services for this Mazda MAZDASPEED3