Average Ratings
---
11 out of 11 people recommended this car.
---
if it's what your looking for get it, but ehhhh
by JED from Clearwater,fl | January 8, 2014
I think performance wise the 2012 Mazdaspeed 3 is good bang for the buck but the power does fall off and it defanantly isn't as quick as the 1st Gen speed 3 however it does handle very well for a fwd vehicle and as far as comfort goes it ain't bad but it ain't great either. Personally I think the 10 speaker Bose sound system is mediorce compared to what my 2010 Ford fusion's sound system was,truthfully it isn't even remotely in the same ball park. I bought this car just to see what it was like to drive and own a turbo charge car so now I know and with this being said I'm more than sure that I won't be owning this car for much longer
Purchased a new car
Uses car for Commuting
Does recommend this car
---
Keeps me smiling
by sadak from St. Louis, Mo | December 5, 2012
Other than the shifting which I enhanced with a after market rear motor mount, and short shifting plate/bushings, and premium synthetic transmission fluid. I love everything about this car. I purchased mine used with the tech package which the keyless entry push button start is my favorite.
Purchased a new car
Uses car for Commuting
Does recommend this car
---
Mazdaspeed 3
by Jseams from San Mateo, CA | August 20, 2012
This car is blast to drive... fast and nimble. I still find myself surprised by how much brute power this little car has packed under that hood. Fast and fun to drive.. what more can anybody ask for when it comes to a hatchback? =p
Purchased a new car
Uses car for Commuting
Does recommend this car
---
Surprises me and friends every day!
by 5.0 jack from Oahu Hawaii | July 8, 2012
Well when I sold my truck I decided I wanted to buy myself a new car. I passed by the mazda dealership and I saw a 2008 rx-8 for sale. I've owned mostly z28 camaros and 5.0 mustangs I've never owned a 4 cylinder car that was fast, however I owned a mazda6 back in 2008. I knew Mazda's have great handling and after being disappointed with the rx-8 mostly because no low end torque and terrible practicality. The salesman said "have you ever driven a mazdaspeed3?" I laughed at first in my head thinking: a Hatchback?: of course I decided to humor him. What I discovered was an amazing fun car for the price with enough features to keep a old car driver like me very happy. I felt like I was driving a top of the line car. The things I don't like about the car... The interior is a little over the top in the way of looking like a 5 year old created it. I say that because of the ridiculous red splashes in the seats. I do like the leather accents which make it feel premium, without a premium price. The clutch take up could be significantly better and the 0-60 throttle restriction did nothing to curb the tremendous torque steer. The powerband drops off a little bit too early which makes you yearn for more every time you do a sprint though the gears, as it feels like your redline is 6000 rpm which is where I notice a drop in the high end power. That aside this is an amazing car and as long as you keep your foot out of it you can get 28+ miles per gallon. If you are looking for the most comfortable hot hatch this is not where you look, however if you are looking for the best front drive fast hatch on the market for under 30k look no further than the mazdaspeed3. This car has me smiling everytime I get behind the wheel.
Purchased a new car
Uses car for Just getting around
Does recommend this car
---
Mazdaspeed 3
by Zoom-zoom from | June 13, 2012
Awesome, fast, inexpensive, fun! This is a great car as a daily driver or weekend track car. Tech package has a ton of premium options.
Purchased a new car
Uses car for Just getting around
Does recommend this car
---
Look forward to driving it daily
by badactor from Westfield, Ma. | May 8, 2012
I am a salesman and drive 60 to 120 miles a day. I bought this vehicle to make my job fun. I have had 5 Mustangs going back to 1968. All had 5.0 v8. The Speed 3 is more fun because of the lack of bulk compared to the Mustgangs. I need 4 doors and I love the technology and the Blue tooth phone system is excellent. The Bose 10 speaker system is great. I rate the steering on this car as good as you can get on a front driver. If I have a beef its the electronic gas pedal. It is very difficult to match revs during normal driving. Blasting through the gears is the solution but it gets you tickets. I bought a Scion TC in 2011 but it was hard to work out of and the Honda Civic SI guys always wanted to race you. They knew they could win. I don't get that with the Speed 3. Just buy one and start having fun, they are the best bang for the buck I have owned.
Purchased a new car
Uses car for Work
Does recommend this car
---
10,000 Miles
by Msp from Philthadelphia, PA | February 23, 2012
Cross shopped WRX, Ralliart, GTI. None offer as much equipment for the money. I've deemed third gear the yellow light gear as its the one to go to in order to blast from 35 ish to 65 or so. Merging is a joke, even in Philly where no one moves over (I'm a burgher), simply engage the yellow light gear and go. Constant 75 mph on Pa turnpike for 300 miles yields 28 mpg as calculated at the pump. Even in sixth you easily pass any car with vigor. Exhaust is very quiet at highway speeds. Seats are comfortable but if you're anything other than slim to medium weight (I'm 5'10 and 175 on a fat day) they will most likely be to form fitting for you. Overall, very pleased with the purchase Pick a speed you think is safe to go on an onramp, add ten miles per hour and then another five where your former 16 year old self would go around a turn and that's about right. The "Yellow light gear" is a big deal. I for one actually like the styling. Its very pronounced and looks flat out mean from a rear view mirror. Storage space is great. I take off my front tire for my mountain bike and it easily fits in the back. Rear seat room is comfortable for 2 full size adults. Lots of steering wheel controls. Engine is built for real world meat of the tachometer way down low kind of impulse prods of the loud pedal. Seat pads are not quite 6 hour drive comfortable. I would like the steering to be more communicative. The the yin and yang of the clutch take up could be better. Nav system is simple and gets you where you need to go. It always works but isn't as good as google maps. Screen is small but i've never had and issue being able to see where it wanted me to go. Language of the Audible directions is nice. For instance it will tell you "Turn left and then make the first right".
Purchased a new car
Uses car for Having fun
Does recommend this car
---
Performance on a budget
by zoobadger from chicago, il | February 16, 2012
Great handling car with effortless acceleration and very good braking. Although the styling is controversial, the aggressive looks succeed on the Mazdaspeed3 with the lower suspension, wider wheels, and low profile tires. The hood scoop and large rear spoiler also complement the aggressive styling. I use the car for everyday driving and have kids, four and nine, who love riding with me. Decent room in the hatch. One element that is both a benefit and a drawback: it comes with excellent high performance tires, but if you live in a snowy climate you'll need a winter tire and wheel package. But with winter tires it'll pull you through very reliably and safely.
Purchased a new car
Uses car for Just getting around
Does recommend this car
---
Funnnnnn!!!!!!!
by Andale! Andale! Arriba! Arriba! from Nh | February 1, 2012
This car puts a smile on my face every time I get behind the wheel!! I only wish it was a 5 speed cause 1st gear in pretty much useless when you mash the throttle!!!
Purchased a new car
Uses car for Commuting
Does recommend this car
---
Fun to Drive? Oh yeah!
by Home Health RN from Oregon | November 7, 2011
This car is my daily driver here in the Northwest US. I looked at many different cars online and in magazines and decided on this one for the following reasons: 1) Fun to drive. 2) Good relability. 3) Reasonable Gas Mileage. 4) Limited slip differential. 5) Practicality of the hatchback design. The car came with good summer performance tires; a set of Continental DWS All Seasons gave it a little loss of handling but much quieter and slightly softer ride. The standard equipment and interior are excellent for the price.
Purchased a new car
Uses car for Work
Does recommend this car
---
People Who Viewed this Car Also Viewed
Select up to three models to compare with the 2012 Mazda MAZDASPEED3.
2010 Nissan Pathfinder
Asking Price Range
$10,025–$20,093
Compare
2005 Audi A4
Asking Price Range
$3,217–$11,053
Compare
2003 Hyundai Elantra
Asking Price Range
$676–$6,036
Compare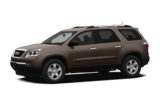 2012 GMC Acadia
Asking Price Range
$13,656–$32,160
Compare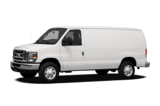 2011 Ford E350 Super Duty
Asking Price Range
$9,069–$22,401
Compare
2004 Mercedes-Benz C-Class
Asking Price Range
$2,808–$9,608
Compare
2014 Honda Accord Hybrid
Asking Price Range
$16,939–$26,451
Compare
2015 Honda Civic Hybrid
Starting MSRP
$24,735–$24,735
Compare
Featured Services for this Mazda MAZDASPEED3