Average Ratings
---
10 out of 10 people recommended this car.
---
Love My Speed 3
by Speed3Freak from Hayward, CA | April 24, 2015
The minute I drove on to the on ramp of the freeway during the test drive...this car was mine! I love the power it has and the way it handles...I had been driving a Nissan Altima and before that I had a Honda Accord...so I was looking for something sportier and faster without spending a fortune. The perfect choice for me was this 2013 Mazda Speed 3. I bought it new in December '13 and I'm lucky because I work only 2 miles away from home....so most of my driving is for pleasure. I've had my Mazda for almost a year and a half and I only have 12k on it. The one exterior feature I would love to change is the "smiley grill". If I could find a Billets to fit on it I think the car would look PERECT. I have the Mica paint with matching rims so I would have to have the grill custom painted to match....it would be worth the cost. I would like to see a new version of the Speed 3 Mazda eventually come out with.
Purchased a new car
Uses car for Having fun
Does recommend this car
---
This car is addictive
by Branzig from Baltimore, MD | April 7, 2014
Before buying my MS3, I test drove a Hyundai Genesis Coupe R-Spec, Scion FR-S and Civic SI. All are coupes and somehow none of them compare in sportiness, handling and power. From the sound it makes when you start it, to the intoxicating mid range power, 1 mile behind the wheel and you will be hooked. Cheaper and lighter than a WRX, more practical and reliable than the rear wheel drive coupes, what's not to love? If you can get over the silly grin and wacky seat color scheme, then there isn't much out there that can compare for under 25k!
Purchased a new car
Uses car for Having fun
Does recommend this car
---
Beauty, performance, speed-MazdaSpeed3 2013
by sports car fan from Alamosa, CO. 7,500' altitude | October 11, 2013
The cars looks are stunning. Turns heads everywhere. Highs: Turbo, close ratio 6 speed stick shift,performance on straight and curved roads. Mountain roads are thrilling to go through fast. Lows: Premium gas guzzler. of course that is the price to pay for the turbo performance. It is cramped inside. It's a big mistake if there is no 2014 speed3. Sky active gas saving and turbo performance gives people a choice.
Purchased a new car
Uses car for Commuting
Does recommend this car
---
Wow, Great performance and Gas Mileage
by Car Mechanic Turned To BMW Sales from Connecticut | July 5, 2013
Well, as a former mechanic for 6 years, and now a salesman of BMW's I can 100% say im completely satisfied with this car. The performance is outstanding and the interior does not feel cheap like most cars now-adays. Please sit in a speed3 then go sit in a Mitsubishi Lancer Evolution, You will 100% understand. Please remember this is for people looking for more of a sporty tight car. But, with that said, the window sticker esitmated 25mpg, I have been getting 29MPG+ Although I do alot of highway miles, i seem to average 25 around town and highway. I paid 28k out the door for this car with an extended 10year/100000 mile warranty. As a salesman for BMW i love BMW's but there was something about a short hatchback with sport hug your body seats, a sweet 6spd gear box and the performance of a cheetah. P.S. This car suprises alot of people how quick and reliable it is. Then I tell my friends what I get for gas mileage and well.. they want one after that. Best of luck on your search. Test drive one before you miss your chance!
Purchased a new car
Uses car for Commuting
Does recommend this car
---
Great car
by MiamiSpeed from Miami, FL | June 4, 2013
I've had the car for two months now. Very fast and I get 28MPG average, although I could get more if I weren't trying to race with the Cobalt SS's, Mustangs, or GTI's out on the freeway. What I like about this car is the hood scoop, and the BOSE stereo which is very clear and powerful. I also like the fact that there aren't that many on the road. I didn't get the Tech Package although I think it would have been worth the extra $$, but I think i'd rather spend that on gas. The only problem I have is that I'm beginning to get addicted to speeding, something I never did with the 2005 Honda Accord I used to drive previously.
Purchased a new car
Uses car for Work
Does recommend this car
---
Just enough muscle to set it apart from the crowd.
by zoobadger from Chicago | June 3, 2013
The GTI consistently gets better reviews from trained drivers, who scold the Speed3 for it's rough edges. But for the everyday driver who wants a combination of power, handling, style, and everyday versatility I don't know how you beat it. I love summer days when i can put all four windows down and work through the gears, hearing the powerful turbo pulling the car ahead effortlessly. And the turn on S curve on Lake Shore Drive on the way to work is my favorite part of the day. My six year old son holds any car without a "gearshift" in contempt no matter how fancy it is after watching dad rip it up in the Speed3 with him in the back seat. Plenty of room for a family and gear. Reliable, powerful, nice sound system, and a terrific driver's seat that fits like a glove. Sure, test drive the GIT and the WRX but by the time you add it all up, the Speed3 is awfully appealing given the lower price, greater power, and it's character as an everyday driver.
Purchased a new car
Uses car for Commuting
Does recommend this car
---
happy speedings
by wooo! from Tampa Fl | April 17, 2013
so to begin, i had an 08 speed3 GT. LOVED IT! I do drive a lot for work, roughly 30-35k per year, so with almost 100k miles on the 08 it was time for a new one. there was not a doubt in my mind to stay with speed3. I do believe that powerwise the 1st gen is a bit quicker, probably due to weight. The exterior and interior fabrics really do grow on you very quickly too. i am almost 3 months in and nearly 9k miles down averaging about 25mpg. i do not "race" but occasionally get that itch in my right foot that is completely satisfied w this vehicle. I have a 1 year old son and no issues at all w car seat, stroller, toys, etc... I have installed a corksport CAI and turbo inlet pipe, again not much of a mod kinda guy but it does give the turbo an awesome swoooooosh and actually an additional mpg or two! Bottom line.. YOU CANNOT BEAT THE VERSATILITY FOR THE PRICE. space for kids or groceries, plenty of fun without them, and just an all around joy to drive. Btw.. no mechanical issues whatsoever w the 08 and clearly no so far in the 13.
Purchased a new car
Uses car for Work
Does recommend this car
---
Mazdaspeed 3 hidden gem that looks like a warthog
by Mazda Enthusiast from new mexico | April 16, 2013
Sure it has a smile and is front wheel drive, but I enjoy driving it evertime i get behind the wheel everyday. Its a firmer ride has alot of power and a whole lot of fun! Its roomy and comfortable on long trips. I currently get about 27 mpg It is well worth the value. Great car if you can get over ext styling and torque steer. Other than that excellent car for those that like to have fun and want a cheaper hatch.
Purchased a new car
Uses car for Commuting
Does recommend this car
---
Mazdaspeed3
by 4 Door Speed from Richmond VA | January 28, 2013
Replacing best 4 door car, Altima SE 3.5 5speed. Nissan forgot about this car the year after they built it so moved on to next logical choice Mazdaspeed3. Everything else too big or expensive. The ride is very comfortable yet handling is great. Easy to drive slow, yet power is ready and waiting. Sounds great, nice hum and not too loud. Wife can't see speedometer, which was a must. Getting mid 20's on the highway at 80mph. Looks great next to the garage car(2003 911). 3rd week of ownership with no regrets.
Purchased a new car
Uses car for Work
Does recommend this car
---
speed3 for life
by james from Dallas, ga | December 27, 2012
Best car for an average joe that has a heavy foot every now and agagain. I had 2 adults and two little children (still in car seats) seated relatively comfortable. I live this car and the new navigation screen is way better than the tiny one. I'm 27 years old father of two children and have no problem smoking you with my son in the back. Its ok because he has a recaro seat. Zoom zoom
Purchased a new car
Uses car for Work
Does recommend this car
---
People Who Viewed this Car Also Viewed
Select up to three models to compare with the 2013 Mazda MAZDASPEED3.
2009 BMW X3
Asking Price Range
$10,204–$19,072
Compare
2007 Nissan Maxima
Asking Price Range
$4,359–$11,659
Compare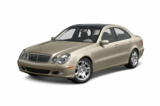 2003 Mercedes-Benz E-Class
Asking Price Range
$2,415–$12,571
Compare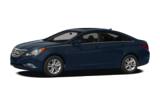 2011 Hyundai Sonata
Asking Price Range
$7,029–$15,021
Compare
2007 Mazda Mazda3
Asking Price Range
$3,194–$10,222
Compare
2007 GMC Acadia
Asking Price Range
$7,108–$15,860
Compare
2009 Audi A4
Asking Price Range
$8,045–$18,193
Compare
2007 Chrysler Town & Country
Asking Price Range
$1,927–$10,367
Compare
Featured Services for this Mazda MAZDASPEED3