Average Ratings
---
7 out of 8 people recommended this car.
---
Zumbaya
by The Stig from Phoenix Az | December 28, 2014
The Beautiful lines of a German car, and the fun of an Italian car, with the reliability of a Japanese car equals the Mazda MX-5 ..class dismissed
Purchased a new car
Uses car for Just getting around
Does recommend this car
---
Fun,Fun,Fun
by coachmac from Leesburg Florida | October 17, 2013
The car is quick, responsive, and fun to drive. My wife can drive it as an automatic. I can drive it as a stick. The manual top is fast and easy to use. Only fault is it doesn't have direct power to keep my I-pod charged while sitting.
Purchased a new car
Uses car for Having fun
Does recommend this car
---
Best Car I've Ever Owned... The MackDaddy...:-)
by SMILEY from North Carolina | January 5, 2013
Forget the bad reviews... you can't please everyone! This car is the best bang for the buck and believe me I know. I started life with an underpowered, unreliable, 1965 Triumph Spitfire. Loved the convertible, but not much of a car. I have been Blessed to have owned and driven VERY HARD... the following cars: Datsun 200 SX, Celica GT, RX-7, RX-7 Turbo II, Buick LeSabre T type, Porsche 911 Carrera, Porsche Boxster, Porsche Boxster S, Mitsubishi Evolution, and Corolla XRS. Obviously I take driving sports cars VERY seriously... I recently bought a 2011 Special Edition hardtop for my sweetheart and we LOVE it! Yes, it is tight for me as a 6'2" guy. (Only with the top up though...) Yes, there are more powerful cars on the road...(and most of them cost ALOT more and drink gasoline excessively) Yes, there are better sound systems available in other cars...(and this could be fixed if you cared... I don't, I would rather listen to the sweet song of the engine...) Yes, there are bigger trunks, but you can buy a custom, fitted set of 4 luggage bags for the trunk for around $300 for vacation purposes. If you want maximum trunk space... buy a Boxster... is has TWO trunks... one front, one rear. Just be prepared to shell out thousands more for car, tires, taxes... etc. Some car critics complain about the "smile" grill treatment on the 2009 and up models... Would they rather have a FROWN??? I can only laugh at anyone who makes that statement... I love the smiling grille and love to smile. Driving around in this car... I can't help but to SMILE... ALOT!!! THINK ABOUT IT... the World would be a MUCH BETTER PLACE if people would SMILE MORE! The Mazda engineers are just doing their part and I applaud them!!! I am in my early 50's now and want to start having more fun at the speed limit and BELOW it. lol... Seriously folks, why do you need a car that will run 150+? This isn't Germany... I too had speed in my veins but have "SEEN THE LIGHT"... This sweet ride has plenty of power, great handling, and the gas mileage when eased around is BETTER than quoted by 4 miles per gallon, city/hwy!!! The steering feedback is superb, the brakes fantastic, the six speed transmission feel and shift action is HEAVENLY!!! This car has sound, looks, performance, quality and SOUL!!! I like it so well that I am going to buy another for ME to drive full-time! I am so impressed with the continuous engineering and improvements the Mazda engineers keep making to this car. The few tweaks needed are a lowering spring set which is under $300 and a "real" windstop similar to the Boxster setup and then the car is as close to perfect as I will ever need! Forget the high price of a new one as the market is flooded with used models to choose from. This car is for serious roadster/driver folks... If you love driving a car and being one with it... this is your ride! Some people don't qualify for that title... thus their poor reviews... As you will notice, most reviews are thrilled about the car. I have talked to MANY miata owners that started with the first version, traded for the second and now lust after the 3rd generation... or have already bought one and love it! The third generation has more room for a taller person like myself and therefore I would not even consider the earlier ones. If you want top speed bragging rights, buy a Porsche, if you want luxury, buy a Mercedes... But if you want SOUL... buy a late model Miata and hit the country roads! See ya there!
Purchased a new car
Uses car for Having fun
Does recommend this car
---
It's okay...for the money
by RobL from Pleasanton, CA | December 24, 2012
The Miata's not a bad car, but you can tell it was made to a budget. Even with the hardtop it is NOISY, especially at highway speeds, and there's a lot of shuddering at low speeds. The interior is very plasticky and everything scratches super easily...doesn't wear well at all. On a hot day you can feel the heat on your head coming through the roof. Mazda talk about how the hardtop doesn't take up any trunk space when folded down, but it's hard to see where you benefit since the trunk is SO small. For such a relatively cheap sports car it drives okay (slow but handles well). I just traded mine on a used Mercedes SLK and the difference is night and day.
Purchased a new car
Uses car for Commuting
Does not recommend this car
---
Fab Hardtop Convertible
by Porsche Lover from Denver, CO | March 5, 2012
Can no longer depend on my beloved '89 Porsche 944S2 and couldn't afford the new equivalent, so I looked for an affordable sporty RED car that could make my heart sing. I found it in the Mazda MX-5 with an awesome retractable hard convertible top and sleek good looks. Great acceleration, very responsive. MPG is good. Didn't discover till after purchase that it "prefers" premium gas, but with a 10-gallon capacity that doesn't add much. No electronic bells and whistles on the dashboard, just very straigtforward. Sound system disappointing. Not made for a tall person, and the trunk is miniscule, big enough for about 4 bags of groceries. It's a little loud in the front (and only) seats, probably because the convertible seals are less than perfect. No, it doesn't have the jawdropping beauty of my Porsche, but I bought that used and for 15 years have faced $1000-$2000 repair bills at inconvenient moments. True love for the MX-5 will blossom when spring comes and the top goes down. The design in its retracted state produces minimal wind and it's a real delight!
Purchased a new car
Uses car for Having fun
Does recommend this car
---
2011 Miata MX-5 PRHT Coupe GT
by Deus from Mobile, Alabama | October 24, 2011
This vehecle easily qualifies as an authentic sports car and has the handling and performance to boot. It scores a perfect 10 in the Sports Car Validation Criterion Guide. I have always preferred a Coupe GT but one that is also convertible is a very pleasant bonus.
Purchased a new car
Uses car for Having fun
Does recommend this car
---
Most fun car I've owned
by Roadster Enthusiast from | August 22, 2011
This car is a pleasure to drive! It has excellent handling and more than sufficient power to give an exhilarating drive. This car is also a practical daily driver and more comfortable than one would normally think. The best part is the price, can't beat the value of this amazing roadster!
Purchased a new car
Uses car for Having fun
Does recommend this car
---
Wow!
by new MX-5 owner from Ocean County, NJ | August 3, 2011
I'm so glad I purchased this vehicle! The MX-5 holds the road and is great on curves. I have the PRHT (power retractable hard top) and it's water tight and easy to use. Tons of fun, looks and runs great! A great car for the dough.
Purchased a new car
Uses car for Having fun
Does recommend this car
---
People Who Viewed this Car Also Viewed
Select up to three models to compare with the 2011 Mazda MX-5 Miata.
2009 Dodge Ram 2500
Asking Price Range
$14,130–$40,862
Compare
2013 Cadillac Escalade EXT
Starting MSRP
$63,060–$69,640
Compare
2007 Honda Ridgeline
Asking Price Range
$9,489–$20,549
Compare
2008 Lincoln MKX
Asking Price Range
$10,587–$20,579
Compare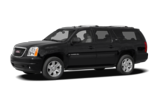 2011 GMC Yukon XL
Asking Price Range
$22,223–$43,175
Compare
Featured Services for this Mazda MX-5 Miata