Average Ratings
---
12 out of 12 people recommended this car.
---
A Blast!
by Zoom Girl from Indianapolis, IN | August 22, 2014
This car is soooooo much fun! A 5 speed that makes you feel you're going faster than you really are. Great handling...tight steering...it's a vacation every time I drive it with the top down. Love this car!
Purchased a new car
Uses car for Having fun
Does recommend this car
---
Great car
by new mx5 driver from | October 30, 2013
Great sports car. Not fast compared to other sports cars, yet still exhilarating. Surprisingly comfortable as well (by my not-so-high standards)
Purchased a new car
Uses car for Having fun
Does recommend this car
---
Great Little Car
by Zip ZIp from Bellingham, WA | June 11, 2013
Picked up a 2012 PRHT used and love it. The hard top convertible with heated seats is perfect for the pacific northwest or other areas that have rain more than 6 months a year. Perfect for those times when clouds part for a quick run with the top down. The MX-5 Miata is extremely fun on the back roads and loves to eat up the curves, which i'm sure the even-weight distribution helps out with, along with a little lead foot. It looks great too. I'm amazed at how many compliments the car gets when out and about around town. The bright red does turn heads. Hands down the funnest car I've owned.
Purchased a new car
Uses car for Just getting around
Does recommend this car
---
Great Value and Consistent Car
by Mista Man from Syracuse, NY | April 14, 2013
My 3rd Miata that should tell it all. Went from 2003' great car, to 2007 great car now on 2012 great car.
Purchased a new car
Uses car for Having fun
Does recommend this car
---
Throwback to 60's, only better.
by Apex from KY | January 28, 2013
Reminds one of the Healeys, and TR6's of the past, only with more amenities and a lot more power. Would strongly recomment one; however; if you are on the plus side of 6'3', make sure that you check out the space between your knees and the steering wheel. I fit into this catergory and must have the seat height adjustment at its lowest level and I just squeeze under the wire.
Purchased a new car
Uses car for Just getting around
Does recommend this car
---
Hold on to your hat
by notbarkingdog from Chicago area | December 22, 2012
I've garaged this for the winter, but the last month--driving with the top down in 40F degree weather--has been a blast. This car has great acceleration and the handling is phenomenal. I talked to several owners and all of them praised the reliability: come back to me in 10 years to see what I have to say, but I expect to agree. One owner said to a friend of his, "Why spend $50K on a Range Rover, and then worry about where you park it, when you could buy 2 Miatas and save one while driving the other in the salt and parking it wherever until the car dies 15 years later?" I think that covers the car. Buy one.
Purchased a new car
Uses car for Having fun
Does recommend this car
---
Couldn't Ask For More
by Shorebreak from West Texas | November 7, 2012
This is my second MX-5 Miata and they keep getting better. For shear fun with comfort, reliability and affordability the Miata can't be beat. My one and only wish is that Mazda would bring back the do-nut spare tire.
Purchased a new car
Uses car for Having fun
Does recommend this car
---
Should be called "Funster" instead of Roadster
by satellite from Scottsdale, AZ | September 19, 2012
This little firecracker flies. I have the 2012 6-speed manual, Power Retractable Hard Top (PRHT), white mica Grand Touring trim. I also opted for the advanced-sport suspension with Bilstein shocks, 17-in high performance wheels, and the Bose sound system. The short throw shift is smooth and quick, and coupled with the ultra-responsive steering, clutch, 4-wheel disc brakes, and 167 hp, the Miata's experience is nothing short of awesome. This thing literally hugs the asphalt on tight turns and handles with an ease and directness that makes it seem it wants to drive itself. At high freeway speeds with the top up (as on longer trips) it's more solid and quieter than I had thought it would be, thanks to the hard top and that 6th gear. Sure it's small inside (it's a two-seater European-style sports car, what do you expect?) but it's definitely not cramped. All dash controls are easy to reach yet you can stretch out in the seat with no problem. If you want to drag the family along like Clark Griswold, get a bigger car, but I assume if you want this kind of car, you want the driving experience of a true sports car convertible. I see some reviewers pan the "only 167 hp" and ""small interior with no built-in NAV" and I have to respectfully disagree. With its sporty small size and low weight (about 2500 lbs.) those 167 fuel-injected, 4 valve-per-cylinder ponies have plenty of nitro to rocket you through those 6 speeds. I mean, who really cares if that muscle car next to you can get to the next traffic light first if he decides to? Besides, with gas going at around 4 bucks who needs an expensive guzzler? You can save bucks and still have the quick, responsive driving experience roadster drivers crave. And the no-NAV? I say, no big deal. If you need that just get a stand-alone unit or use your smart phone. Besides, who needs another screen constantly staring at you while you're busy enjoying the driving experience? How Mazda puts together a highly reliable and quick sports car that looks as cool as the Miata at its lower price point in its class is beyond me, but I really could care less. They've done it, and it's available for the asking. I highly recommend this little titan.
Purchased a new car
Uses car for Commuting
Does recommend this car
---
my zoom zoom
by buddah from detroit and montreal | September 1, 2012
great alternative to a motorcycle and love the hard top... i have travelled 600 miles in a stretch and was very confortable even with a brace on my left knee ... love it
Purchased a new car
Uses car for Having fun
Does recommend this car
---
Fun to Drive Mazda MX-5 Miata
by Put the Top Down from Peoria Il | August 23, 2012
I bought the MX-5 because I wanted a convertible, but I love it just as much for its performance. It's quick and nimble. It has outstanding handling. It's one of the most responsive cars I've owned. I bought the 6 speed manual transmission. I love the the rumble it makes when you accelerate. It sounds like a fast, fun car. I bought it to drive with the top down and I haven't been disappointed. It's great! I chose the power retractable hardtop roof and it couldn't be easier. Just push a button to put the top up when you're leaving the car unattended and push a button to put it down when you return. The interior space is compact, but still comfortable for an average sized person. If you're an XL or larger, it will be a tight fit. The trunk release latch is placed somewhat inconveniently several inches back under the dash. You end up feeling around for it. The trunk can also be opened from the key fob so it's a minor inconvenience. The key fob also has a retractable key which is a nice touch when you're carrying the key in your pocket. The trunk is nice sized for such a small car. I can easily put a week's groceries inside. The fun factor on this car is so high that any shortcomings seem minor. I love it.
Purchased a new car
Uses car for Having fun
Does recommend this car
---
People Who Viewed this Car Also Viewed
Select up to three models to compare with the 2012 Mazda MX-5 Miata.
2012 Toyota Prius
Asking Price Range
$13,164–$22,408
Compare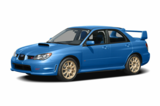 2007 Subaru Impreza
Asking Price Range
$774–$25,034
Compare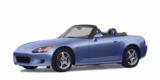 2002 Honda S2000
Asking Price Range
$8,515–$23,743
Compare
Featured Services for this Mazda MX-5 Miata