LOS ANGELES

The 2005 Mercedes-Benz C240 4Matic wagon makes sense here - but not because people in this city of endless highways need all-wheel-drive vehicles.

That would be practical, reasonable - virtues out of sync with the $35,000-plus price tag for the little - and it is little - C240 wagon.

You can buy a fine all-wheel-drive Subaru Legacy 2.5i Limited wagon for nearly $9,000 less and get better fuel economy and as much utility - competitive differences that drop the C240 even lower in rankings of common sense. But that is the way ordinary people think.

The C240 is for people who consider themselves extraordinary. Whether they are or are not is immaterial. It is a matter of faking it until you make it - the moral equivalent of lip-syncing your way to stardom. What counts is how many people buy your act, a performance in which the C240 can play a compelling part.

It is essential at this point to get something straight: The C240 is an excellently crafted vehicle. It runs well and is quite enjoyable to drive. It is safe; and its various exterior and interior stylistic revisions for 2005 have turned it into a handsome piece of work, certainly more physically attractive than most things Subaru offers for sale in the United States.

Yet, none of those qualities speaks to why many people here and in Hollywood East - also known as Washington, D.C. - are willing to pull $9,000 extra out of their bank accounts to buy the C240 wagon. To understand that, you must understand why some people gladly air their dirty linen on TV programs such as "Divorce Court," or why they wish to publicly suffer or inflict abuse in appearances on other TV "reality" shows.

Such behavior stems from a quest for prestige, the desire for fame or notoriety, however obtained. The right props help get attention. A cute, expensive little station wagon with a Mercedes-Benz badge is potentially one of those props.

In that regard, it can be argued that the C240 wagon and its other C-Class siblings - sedans and wagons, available in rear-wheel drive and all-wheel drive with several different engine sizes - represent a stroke of marketing genius.

C-Class models essentially are compact cars and wagons, no different in form or intended function from other compact family sedans and wagons. But C-Class automobiles have cachet. They convey confidence; and, thus, they suggest success in hand or in close proximity of achievement.

Yet, because they are small and jewel-like, they are inoffensive in a world in which many people are willing to act out their jealousies. They are luxury cars and all that means in terms of accouterment - leather seats, top-notch materials and the latest gadgets, such as the new crystal-toned, six-speaker audio system installed in the tested C240 4Matic wagon.

There is nothing humble about the C-Class, and there is little about those cars that can be considered average. Yet they look innocent, friendly. They are as much at home in the parking lot of a public elementary school as they are on the grounds of a gated Malibu community.

Rich people refer to the C240 4Matic wagon as their second or third car, or the car for "the kids" or "the nanny." Some nannies act like rich people when they are behind its wheel.

Sober readers may find all of this silly. If so, I can only assume they are ascetics free of ego, sexual tension, ambition and other human emotions and flaws that support billions of dollars in annual global sales of cosmetics, clothes, jewelry, sport-utility vehicles and mansions for families of three.

My esteemed peer, Angus MacKenzie, editor-in-chief of Los Angeles-based Motor Trend magazine, has said it best: "The world has discovered what Detroit knew in the 1950s and then forgot until recently. The auto industry is as much about entertainment as it is about transportation."

Mercedes-Benz, as evidenced by its revised-for-2005 C240 4Matic wagon, also understands something else: The relentless pursuit of prestige is entertainment in its purest and often most lucrative form.


---
People Who Viewed this Car Also Viewed
Select up to three models to compare with the 2005 Mercedes-Benz C-Class.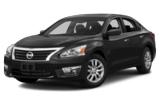 2014 Nissan Altima
Asking Price Range
$10,414–$19,434
Compare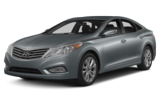 2013 Hyundai Azera
Asking Price Range
$14,492–$23,880
Compare
2003 Audi A8
Asking Price Range
$2,966–$7,266
Compare
2012 Honda Civic
Asking Price Range
$8,354–$16,822
Compare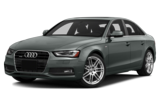 2016 Audi A4
Starting MSRP
$35,900–$37,000
Compare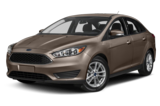 2015 Ford Focus
Starting MSRP
$17,170–$23,670
Compare
2017 Honda Accord
Starting MSRP
$22,355–$34,830
Compare
2011 Mercedes-Benz E-Class
Asking Price Range
$14,816–$33,256
Compare
Featured Services for this Mercedes-Benz C-Class