I don't know many personally, but I must presume there are people for whom $4-a-gallon gasoline is a minor annoyance, causing only a momentary pause as the gas pump's digits rocket by so fast that before you know it, you're talking real money. For other people, at least.

Those must be the customers for the 2008 Mercedes-Benz CL63 AMG, a marvelous coupe that, should you need to, can sprint from 0 to 60 mph in 4.5 seconds, en route to a top speed of 186 mph, all the while giving you a seat massage. With an EPA mileage rating of 11 miles per gallon city, 18 mpg highway, that massage could help ease the pain in the wallet pocket.

The CL63 AMG is, as the name suggests, a product of Mercedes' in-house hot rod shop, AMG, which used to be separate from, but affiliated with, the company, until the company bought the tuning shop and brought it in-house. Mercedes has long had few peers in the luxury department, but AMG's influence these past five years or so has made Mercedes-Benz arguably the leader in performance luxury, a title once held without dispute by BMW. Mercedes performance cars once had a moderately numb, impersonal feel: no longer.

And fortunately, AMG models cater to those among us (well, among you, maybe -- not many journalists own one) who can afford to buy the best and then afford to feed it. It should go without saying that the CL63 AMG requires premium gas -- I assume that the nozzle from a pump for regular gas would fit, but I suspect it would hurt the feelings of the Mercedes to the point that it would act like Big Brown at Belmont -- the driver might say in the home stretch, "I've run out of horsepower!"

Perhaps the most startling aspect of the 6.3-liter, 518-horsepower V-8 is that it isn't even the largest, most powerful engine offered in the CL: That would be the CL65, with a 6.0-liter turbocharged 12-cylinder engine with 604 horsepower. I wonder: Do CL65 owners pity those who can only afford a CL63? Our car's base price is $137,500, while the CL65 starts at $197,500.

The test car had options, though, ranging from upgraded tires and wheels to a "dynamic rear view monitor" that, along with a $2,600 federal "gas guzzler" tax, upped the list price to $152,885.

Inside, it does not get much better than this: Wonderful, supple leather-covered, heated and cooled seats, a stellar sound system, lovely hand-polished burl walnut trim, and about every safety feature you can conceive of. On the road, the CL63's ride is firm but smooth; handling is exceptional. Acceleration, thanks to the big V-8 and an eager seven-speed automatic transmission, is exceptional, but the car is so quiet that only the pleasant burble of the exhaust tells how fast you're going.

This is, of course, a wonderful car: At more than $150,000, there would be no excuse if it wasn't. And as irrelevant a car such as this may seem to those of us in the working class, it's nice that there's still a place for a car of such quality. How much longer there will be customers for it, though, is the question probably some Mercedes-Benz executives are asking.

Sentinel Automotive Editor Steven Cole Smith can be reached at scsmith@orlandosentinel.com, or through his blog at OrlandoSentinel.com/gasgauge.


---
People Who Viewed this Car Also Viewed
Select up to three models to compare with the 2008 Mercedes-Benz CL-Class.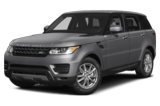 2014 Land Rover Range Rover Sport
Asking Price Range
$50,664–$78,228
Compare
2009 Audi S5
Asking Price Range
$16,113–$29,625
Compare
2008 BMW X6
Asking Price Range
$19,133–$31,749
Compare
2014 BMW 650
Asking Price Range
$45,479–$69,651
Compare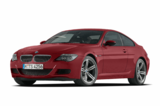 2006 BMW M6
Asking Price Range
$14,754–$38,446
Compare
2016 BMW M5
Starting MSRP
$94,100–$94,100
Compare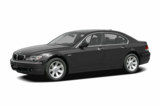 2006 BMW 750
Asking Price Range
$6,052–$18,024
Compare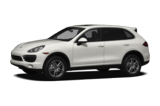 2013 Porsche Cayenne
Asking Price Range
$28,850–$75,046
Compare
Featured Services for this Mercedes-Benz CL-Class