Something happened on my way to Earth, the intended destination of this week's column in terms of reviewing a vehicle affordable for most of us.

I was hit by a meteor - a hot, shapely, pricey piece delivered in the form of the 2011 Mercedes-Benz CL550 4Matic coupe. It was irresistible. And the threat of snow made it even more so.

Luxury is one thing. But luxury expressly designed to run in the nastiest of climates is quite another. The CL550 4Matic coupe is that kind of luxury-gifted with excess, loaded with practicality.

Its sinewy exterior, absent the central "B" pillars found in other two-door cars designed to accommodate four people, evokes envy and lust in fair weather. It's a head-turner supreme.

But beauty, in this case, has no fear of the beasts of winter. Consider the term "4Matic."

It refers to the advanced all-wheel-drive system that is standard on the 2011 CL550. "Advanced" refers to the integration of all-wheel drive with the car's electronic stability and traction control systems.

The result is a car that seems to "think" in the snow and in other slippery weather. Torque - the power actually driving the wheels - is automatically transferred from wheel to wheel, favoring the wheels that have the most grip.

Automatically means instantly - nanoseconds. The car's work here practically is imperceptible in terms of power transfer points.

What is noticeable and thoroughly satisfying is the CL550's confidence in its place on wet and snow-covered roads. The car's self-assuredness measurably bolsters the driver's sense of well-being. And although the CL550 is pricey, with a base cost substantially in excess of $100,000, the complete peace of mind it offers in nasty weather is priceless.

The CL550's long list of standard luxury amenities assists psychic comfort. It includes supple premium-leather-upholstered seats and instrument panel, hand-polished burled-walnut trim, noise-reducing and infrared-reflecting glass, and multicolored "mood" lighting to help reduce the stress of night drives.

Cars are increasingly becoming mobile computers and communications stations - a trend led by the high end of the industry. But I wonder whether all the high-technology stuff is becoming much too much.

Consider the CL550's Comand (Mercedes-Benz's patented Cockpit Management and Data) system, which includes a "speech filtering" program designed to correct human imperfection in electronic voice communications. The program filters out itinerant "ah" and "um" sounds and automatically changes "yeah" and "nah" answers to more precise "yes" and "no" responses.

Really! Who needs that? What's next? Will we get a Comand program that comments on your wardrobe and suggests appropriate changes, and then directs you to the nearest store where the corrective apparel might be obtained?

I had fun with the CL550 and am most grateful that it fell into my hands. It is yet more evidence that the rich are getting richer, which is a good thing if you are fortunate enough to be among them.

But the vast majority of us need something that fits more easily into our increasingly constrained pocketbooks. On Wheels will bring you many of those in future columns. But it's fun, every now and then, to take a good look at how the other side lives.
---
People Who Viewed this Car Also Viewed
Select up to three models to compare with the 2011 Mercedes-Benz CL-Class.
2010 Audi A4
Asking Price Range
$8,910–$20,066
Compare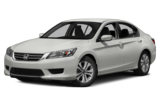 2013 Honda Accord
Asking Price Range
$13,156–$21,980
Compare
2013 Mercedes-Benz SLK-Class
Asking Price Range
$22,141–$42,109
Compare
2009 Audi TT
Asking Price Range
$11,186–$24,858
Compare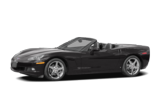 2007 Chevrolet Corvette
Asking Price Range
$16,567–$44,415
Compare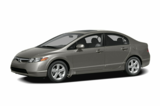 2006 Honda Civic
Asking Price Range
$3,650–$10,474
Compare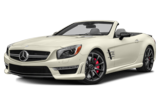 2014 Mercedes-Benz SL-Class
Asking Price Range
$30,119–$97,867
Compare
Featured Services for this Mercedes-Benz CL-Class