The 2014 Mercedes-Benz CLA45 AMG has fast moves, slick styling and luxury in spades, but its hefty price tag and disappointing transmission keep it from being truly outstanding.
Mercedes-Benz has a hit on its hands with the new CLA-Class "coupe," a subcompact four-door the company is using to attract new customers. But if the CLA250's turbocharged four-cylinder just isn't fast enough for you, there's this: the CLA45 AMG, which has the most powerful turbocharged four-cylinder engine you can buy anywhere, a sportier suspension, big wheels, bolstered seats and a much more menacing exhaust tone. Our own David Thomas found the regular CLA250 to be more style than substance, with a ride that bordered on harsh and a price that quickly escalated as you tick option boxes (read his review here). But how does the baby Benz compare to new arrivals in the subcompact luxury category: the just-revised BMW M235i and Audi A3? After driving all three, some updates to the CLA discussion are in order.
Exterior & Styling
The transformation from classy front-wheel-drive CLA250 to fire-breathing CLA45 AMG is more than just mechanical. The car's already-curvaceous styling received a shot of adrenalin, with a more expressive front end that includes the "twin blade" AMG family grille and cross-member in titanium gray. It also got bigger air inlets, with black winglets that are actually functional, and standard bi-xenon headlights. My test car came with optional 19-inch, black, 16-spoke alloy wheels on super-low-profile rubber that combined with the Cirrus White metallic paint and a red leather interior to make a fantastic-looking car. The stylish new CLA is grabbing attention and doing exactly what it needs to do for Mercedes-Benz — bringing a new, much-younger buyer into showrooms.
How It Drives
Powering the CLA45 AMG is the most potent turbocharged four-cylinder engine in the world: a 355-horsepower, 2.0-liter four-cylinder that's mated to a standard seven-speed, dual-clutch automatic transmission that sends power to all four wheels. The CLA45 uses all those horses to get from zero to 60 mph in about 4.5 seconds. Plant your foot at any time and the turbo spools up quickly, launching the car rapidly and providing a soundtrack rather unlike any you've heard from an AMG vehicle. It's snorty and loud — almost as raucous as a Fiat 500 Abarth — but with a bit more precision in sound quality than that Italian job offers. It also overpowers its competition, besting the BMW M235i and its 320-hp, turbocharged 3.0-liter inline-six-cylinder engine and far outgunning the new Audi S3 and its 290-hp, turbocharged 2.0-liter four-cylinder. Bringing the car down from highway speeds is easy with the big, firm, fade-free brakes. Speed comes on strong once the vehicle is rolling, but from a standing start it doesn't feel like 355 hp, due in part to a transmission that ruins the car's low-speed driving experience.
The CLA45 has a seven-speed dual-clutch automatic, similar in concept to the Porsche PDK and Volkswagen DSG but not as well-tuned as either of those units. It hesitates on launch from a standing start, making you push harder on the accelerator to get some motion going, only to suddenly catch up with you and propel you forward faster than you wanted to go. It's not turbo lag, it's the transmission tuning; the same thing happens in parking lots and in Reverse gear. Such problems are not present in Audi's excellently tuned six-speed S-tronic dual-clutch automatic or BMW's conventional eight-speed automatic; both work flawlessly.
Once underway, the CLA45's brilliantly tuned chassis and suspension are extremely rewarding in terms of the feedback they provide, with amazing balance, handling and body control that would be immense fun on a track or canyon road. This car wants you to drive it fast, and you'll want to drive it fast. The problematic transmission feel goes away as you bang off shifts using the paddle shifters or push the button to engage Sport mode, keeping the engine in a sweet spot for aggressive use. Ride quality is indeed quite stiff, but in a car that's visibly meant to be a performance-oriented sport sedan, that's more appropriate than it is on the base CLA. Yet the ponderous, hesitant, low-speed around-town-driving feel of the car makes me wish there were a manual transmission option. The transmission is really the only letdown in an otherwise enormously fun car, but it's a big enough bummer that it overshadows a lot of the CLA45's entertaining qualities.
Interior
Open the driver's door and one thing becomes apparent: This truly is a small car. The B-pillar is far forward, making sliding into the driver's seat a little difficult — you don't so much sit in the car as fall into it. Once inside, the narrow interior combines with the optional, heavily bolstered AMG sport seats to provide for a very tight fit, even for the skinniest of occupants. Add in the optional moonroof, which deletes 1.2 inches of headroom, and you start to see why Mercedes-Benz refers to this as a coupe — given its super-tidy dimensions, it would be more appropriate if it had just two doors. The BMW M235i doesn't have much more room, but the Audi A3 certainly does — 8 inches more rear legroom. Outward visibility is a victim of the CLA's style; having this rakish profile comes at the price of gun-slit side glass and a short rear window. The A3 and M235i feel positively airy and spacious by comparison, but neither looks as racy as the CLA.
At least the materials are top-notch, receiving a bit of an upgrade from the regular CLA250. They match the quality of the BMW and best the Audi. Mercedes says the standard seating material is "MB-Tex man-made leather with DINAMICA microfibers" (a fancy way of saying "vinyl"), but my test vehicle came equipped with optional perforated leather upholstery on Recaro performance seats in black and red with red stitching. There are also bright red seat belts, a chunky, multifunction, suedelike steering wheel and AMG-badged details like unique gauges, seats and shift knob. It all looks decidedly racier than the standard CLA250 and possesses far more style and flair than either the Audi or BMW.
Ergonomics & Electronics
Mercedes-Benz's latest version of the Mbrace2 multimedia system is standard on the CLA45, featuring a 5.8-inch display screen that either looks tacked onto the dashboard as an afterthought or artfully added as a styling element, depending on whom you ask. It works well, however, with easy-to-use menus that are a dramatic improvement over Benz systems of the past. The control knob for the system resides on the console between the front seats, easily within reach but requiring some additional, distracting hand-and-eye coordination to control the system that a touch-screen would not require. Another color display resides between the gauges, displaying functions controlled by the steering wheel buttons. One quirk on that steering wheel that's common to Mercedes-Benzes: There's a dedicated volume control, but no dedicated forward and back buttons for the audio system. If you want to advance a track from the steering wheel or cycle to another station, you first have to select the audio menu using additional buttons and cycle to the source — eliminating anything else you might have enjoyed looking at on your gauge screen, like the digital speedometer. This is a minor quibble, however, for a system that looks good, works well and sounds even better, thanks to the optional Harman Kardon premium audio system.
Cargo & Storage
While the CLA45 isn't a big car, it does provide a decent amount of trunk space, with 13.1 cubic feet at your disposal. This beats the Audi's 12.3 cubic feet (10.0 cubic feet in all-wheel-drive models) but is a hair smaller than the BMW's 13.7 cubic feet. Like the Audi and BMW, the CLA45 features a split, folding backseat to extend the cargo area for longer items.
Safety
The CLA has not yet been crash-tested, but it wouldn't be a Mercedes-Benz if it didn't come with optional electronic safety systems to boost the sticker price. Collision prevention assist and electronic attention monitors come standard, as does a special three-stage stability program that allows for progressive degrees of electronic nannying. Optional items like a backup camera, parking sensors, distance-keeping cruise control, blind spot warning and lane keep assist are mostly grouped into special option packages. See the CLA45's full safety feature list here.
Value in Its Class
The idea of the lesser CLA250 is that it starts around $30,000, but the fire-breathing CLA45 AMG begins more than a bit north of there: $48,375 including destination. That includes standard items like a 5.8-inch display screen and Mbrace2 multimedia system, power seats, automatic climate control, all-wheel drive, Attention Assist and rain-sensing wipers. Extra-cost options on my test car included the leather interior with AMG performance seats for $3,750; a Premium Package with iPod interface, dual-zone climate control, Harman Kardon sound system, heated seats and satellite radio for $2,300; the Comand multimedia system with navigation, backup camera, six-CD changer and an SD card slot for $2,370; Parktronic parking sensors for $970; the panoramic sunroof for $1,480; and 19-inch alloy wheels for $850. This pushed the grand total to $60,095 — a hefty sum for such a little car, even with its abilities and AMG exclusivity. Option up a CLA45 your way here.
The luxury subcompact category has a couple other hot offerings, too, one of which is on sale already and one of which is not. The BMW M235i isn't quite as fast as the CLA45 by the numbers, but it's not as expensive, either — it starts at $44,025 including destination — but in typical BMW fashion even the most basic of creature comforts costs extra. It feels as fast as the CLA45, however, and with its rear-wheel drive, amazing balance, and beautifully smooth and torquey 320-hp inline-six-cylinder engine, it's easily a match for the Benz. The Audi S3 had not yet arrived as of publication (it comes in late 2014) but comparisons with the A3 are not invalid. The A3 is more comfortable, more spacious and features a lot more standard equipment than the CLA, but the S3's turbocharged 2.0-liter four-cylinder engine doesn't make nearly as much power or torque. Hopefully it will cost less. If what you're looking for is all-wheel drive and a powerful, turbocharged four-cylinder, the Subaru Impreza WRX STI might be a better idea. While it's not nearly as sophisticated in terms of its luxury amenities or electronics, its powertrain, suspension and driving dynamics can keep up with the CLA45 AMG for nearly $10,000 less. Compare all four cars here.
The 2014 Mercedes-Benz CLA45 AMG is a unique beast that will appeal to a limited audience with its combination of genuine style, dramatic performance and raucous exhaust that's perfect for the "look at me" crowd. But just like its lesser CLA250 brother, be prepared to accept compromises for that style.
---
People Who Viewed this Car Also Viewed
Select up to three models to compare with the 2014 Mercedes-Benz CLA250.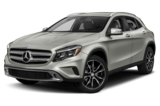 2015 Mercedes-Benz GLA-Class
Starting MSRP
$31,300–$48,300
Compare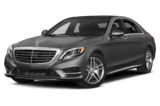 2014 Mercedes-Benz S-Class
Asking Price Range
$49,718–$98,578
Compare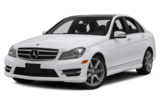 2014 Mercedes-Benz C-Class
Asking Price Range
$18,676–$34,392
Compare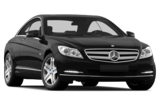 2014 Mercedes-Benz CL-Class
Asking Price Range
$37,557–$95,805
Compare
2014 Mercedes-Benz E-Class
Asking Price Range
$22,226–$48,242
Compare
2017 Audi A3
Starting MSRP
$31,200–$40,300
Compare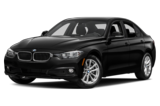 2016 BMW 320
Starting MSRP
$33,150–$35,150
Compare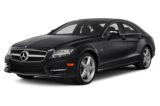 2014 Mercedes-Benz CLS-Class
Asking Price Range
$32,266–$67,634
Compare
Featured Services for this Mercedes-Benz CLA250