Average Ratings
---
17 out of 17 people recommended this car.
---
my 2nd CLK, 7th MB
by mercedesgirl from San Antonio, TX | August 10, 2014
Obviously I'm a MB fan, this being the 7th one I have purchased in the last 22 years. Purchased this car used (6yo) with 36k miles, for about 1/3 of original price. This is my 2nd CLK, the first one was a 2005 CLK500, which started to have multiple mechanical and top problems, as well as a number of cosmetic issues due in part to cheap interior components. I traded for a virutally new 2013 BMW 328i sedan. After 6 months I realized I hated the BMW (for multiple reasons), and wanted my convertible back, so traded for this 2008 CLK550, this time with a 5yr/60k warranty (approx. 5k, but critical due to the expense of repairing these cars). So much happier! Gorgeous styling, nice engine rumble, smooth, comfortable ride, plenty of room for passengers/luggage (compared to SLK or BMW conv), great power and handling, automatic climate control that actually works automatically (leave it at 70 and it keeps it there, takes care of the scorching Texas heat in no time!) . Interior quality much improved over the 2005 (which was built during the MB-Chrysler era). The ONLY thing I miss about that BMW is the mpg. Small sacrifice for a car that is a joy to drive every day.
Purchased a new car
Uses car for Having fun
Does recommend this car
---
CLK convertible
by SS Midwest from Davenport IA | June 5, 2014
The car is beautiful to look at and so smooth to drive. I was looking for a four seat convertible and the styling of the CLK really stood out. Consumer Reports also shows this as one of the most reliable Mercedes built in the last decade. I have only had it for a month so I can't confirm that yet. It is so much fun to drive that we find ourselves traveling to out of the way places just to spend more time enjoying the car.
Purchased a new car
Uses car for Having fun
Does recommend this car
---
Great car
by woodsman from Charlottesville, VA | August 4, 2013
My first ride in a MB convertible was an SL190. Been wanting one ever since. Now its getting to be expensive - dinner out every night. The CLK is perhaps the best design for casual enjoyment nthat MB has developed.
Purchased a new car
Uses car for Having fun
Does recommend this car
---
LOVE my 2005 CLK500
by Merc from Hartford CT | July 27, 2012
I bought my 2005 CLK500 used with 39K miles. I fell in love with the CLK model after seeing a striking white 500 AMG. I settled for a pewter hardtop after trying both hardtop and convertible. I have had the car for 2 years now with no issues. For 1/3rd of the original price I got a great car. Beautiful outside from all angles but also gorgeous inside where we spend most of the time. It is surprisingly roomy for a sport car. I actually took the family on a 6 hr weekend trip to Montreal in relative comfort (two adults, two 18yr old boys, 2 mid size luggage AND my golf bag in the trunk with room to spare) WOW! Favorite features: Unbelievably smart engine and transmission which you can control to do whatever you want with the way you control the gas petal. The transmission is so good I very rarely use the paddle shifters on the back of the steering wheel. You can also change this well-mannered luxury cruiser car into a beast when you bush it above 3000rpm. I is a LOT of fun to drive. The pillarless windows which makes it as close to a convertible as you can get. The wind noise are remarkably low with the windows down (even on the highway) as there is no noise source next to your ears. I just Love the car.
Purchased a new car
Uses car for Just getting around
Does recommend this car
---
sweet ride
by Swooper from Pittsburgh, Pa | April 3, 2012
Looks great. bought it certified. Benz customer service has been outstanding. car handles well. i have the 550. the H P difference is worth the money.
Purchased a new car
Uses car for Having fun
Does recommend this car
---
I LOVE my 2008 CLK350
by 1st Time Mercedes Owner from Hixson, TN | March 27, 2012
After exhaustive researching all high end convertibles, including the 'hard top' styles, I kept coming back to the CLK. We wanted a car with reasonable luggage space for vacations and also wanted decent rear seating. Forget any luggage space in the hard top styles...they take up virtually all the luggage space with the top down. The one 'must have' was extremely comfortable front seating with memory and heaters. The CLK has all this in addition to memory for outside mirrors and the electric headrests. Awesome! The styling is classy yet refined, unmistakable on the road. Overall quality is 2nd to none. The 350 cc V6 sounds like a V8 and has plenty of punch. Advertised highway mileage is 25 mpg. I consistently get 29-30 mpg in hilly Virginia or flat South Carolina when the Cruise control is set at 3-4 mph over the posted limit. Also, when you set the cruise it stays right on even up or down hills. I love everything about this car! I highly recommend it. With its safety features, its no more expensive for insurance than the typical $30,000 car. Yes, I really do like it. This CLK was purchased as a 'Certified Pre-Owned', with 29K miles, from a MB dealer. It was a lease return and 'spotless' inside and out. Waranty coverage is better than new and an additional 2 year bumper to bumper warranty was very reasonable. I highly recommend purchasing from a MB dealer.
Purchased a new car
Uses car for Having fun
Does recommend this car
---
mercedes 08 350CLK Conv
by aaron from toledo | February 26, 2012
I owned 350slc, 420 sel, 560sl and now 350clk. By far this is the best mercedes I have ever owned. One of the reasons, it has all the modern conveniences. Just one button opens and closes the convt. top. It is luxurious and comfortable and the top is well isulated, therefore, it is as quiet as the sedan.
Purchased a new car
Uses car for Just getting around
Does recommend this car
---
Wonderful Ride
by LoveCLK from Austin, TX | December 21, 2011
Bought with only 3k miles excellent deal. Have 34,000 and love this car. Beautiful, good gas mileage and stylish.
Purchased a new car
Uses car for Commuting
Does recommend this car
---
Fun Car
by Sid from Greensboro, | August 23, 2011
I bought this car because I wanted a convertible, but I got a fun car to drive along with the pleasuer of a convertible.
Purchased a new car
Uses car for Having fun
Does recommend this car
---
Mercedes CLK550 - a classic
by Desertbrit from Sonarian desert | May 24, 2011
Purchased the vehicle with only 1,800 miles on the clock, in spite of its age. Still had the factory delivery covers on everything. Priced $22,000 less than new, which was the only reason I looked at it. As I approached the vehicle from the rear, first impressions were that it was a generic coupe, designed to appeal to female drivers. Then I drove it.... It is a wolf in sheep's clothing, with prestigious power and yet is also docile, definitely a "sleeper". The seven speed automatic used with paddle shifters, located on the steering wheel, makes the most of the 382 horsepower in a 3,700 lb. coupe. The use of the paddles needs to be learned, to avoid embarrassment. There is a Speed and a Comfort selection on the transmission, controlling the gear change rate. At urban speeds (45-50 mph) the 1,500 rpm deliver gas mileage of 23 mpg. The steering is light and accurate, with the entire car feeling well balanced at all speeds. The 2008 model year is fitted with the AMG upgrades, which include sports suspension and body package with AMG wheels and muffler tips. The ride is firm and yet comfortable. Engine noise is not intrusive unless you want it to be, then it is a wonderful V8 bellow, when provoked. The interior is attractive and stylish, not the usual minimalist Mercedes Benz experience. The facia layout is logical, although referral to the manual is required in order to operate the lights to their full potential..! The leather seats are not sumptuous, they do, however, articulate impressively, to allow access to the rear two seats. In the rear, there are air conditioning controls and electrically operated windows that retract completely. The trunk lid is made of composite and feels oddly light in comparison to the overall solidity of the vehicle. The rear seats do fold down, if necessary, although the trunk does have enough space for weekend luggage and shopping. There is a spare emergency wheel and tool kit under the trunk floor. The rear aspect of the vehicle is honestly, a little ordinary, the front and side styling are, however, beautiful. This model ended in 2009, with the current successor having arguably a less attractive body style, with the roofline tapering further to the rear. I believe the 2008/2009 CLK550 will prove to be a classic.
Purchased a new car
Uses car for Just getting around
Does recommend this car
---
People Who Viewed this Car Also Viewed
Select up to three models to compare with the 2008 Mercedes-Benz CLK-Class.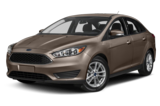 2017 Ford Focus
Starting MSRP
$16,775–$24,075
Compare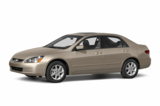 2003 Honda Accord
Asking Price Range
$2,416–$8,652
Compare
2014 Honda Accord Hybrid
Asking Price Range
$16,946–$26,486
Compare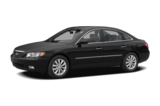 2007 Hyundai Azera
Asking Price Range
$4,184–$11,092
Compare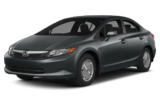 2012 Honda Civic Hybrid
Asking Price Range
$8,351–$15,435
Compare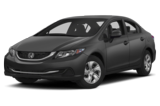 2013 Honda Civic
Asking Price Range
$10,866–$17,934
Compare
2008 Ford Escape Hybrid
Asking Price Range
$5,102–$12,742
Compare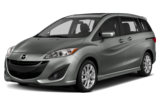 2012 Mazda Mazda5
Asking Price Range
$6,223–$16,207
Compare
Featured Services for this Mercedes-Benz CLK-Class