Picture reading Wuthering Heights on the Internet and you'll get a feeling for what the 1996 Mercedes-Benz E320 is all about. All new for this year, the Mercedes manages to combine romance and high-tech in an appealing package. The German automaker figures the two are just the ticket to snag younger and female buyers. She: When I look at the E320 with its four signature oval headlights and kind of retro body shape, I think of Ginger Rogers and Fred Astaire. I hope Mercedes decides to go ahead with a convertible version because that would really be a throwback to a more romantic time. But what I'm most impressed with are all the safety features, including the passive ones that you never have to adjust or think about, like electronic seat-belt tensioners that will hold you in place in a crash. He: Yeah, what would Heathcliff say about those side air bags, huh, Ginger? Actually, the new E-class has one of the best safety packages in the business, with standard antilock brakes, traction control and four air bags - two in the front and one on each side. You can even order automatic slip control, which helps reduce your chances of skidding and sliding on slick pavement. But you forgot the coolest feature of all: The CUPHOLDER! She: It's a little complicated. It pops up, swivels out and unfolds itself, kind of like the old Transformer robot toys our kids used to play with. But I disagree with you. I think the coolest feature is the unlimited roadside assistance. You can own the E320 for decades and they'll still help you out if you need a jumpstart or a gallon of gas. That really builds customer loyalty. He: Even if you have to pay $45,000 up front for the privilege. Don't get me wrong. In the grand scheme of things, I think this car is a bargain. Look at the competition. The new BMW 5-series won't hit the street 'til spring so it's tough to make a direct comparison there. But the E320 is definitely superior to any of the mid-level Japanese luxury cars. She: One other word about price - don't forget to factor in the insurance cost. AAA of Michigan insures the E320 for over $1,600 because it's so expensive to fix or replace if stolen. But I still think you get a lot of value for your money with the Mercedes. Just look at all the standard equipment, everything from leather upholstery and real walnut trim - not that fake stuff - to an automatic climate system with separate controls for driver and passenger. And there are nice touches like the memory seat and headrest position for the passenger, which you usually only see on the driver's side. He: Mercedes plans to load even more features on the more powerful E420 that arrives here later this spring. But I really don't think most people will want or need the big V-8 in that model. The E320 that we drove has a twin-cam 217-horsepower six-cylinder that is really torquey and responsive. The standard four-speed automatic transmission, for the most part, is pre tty smooth, but when it's really cold outside, it takes a while to shift from first to second. She: That is the strangest sensation and one I've never encountered with American transmissions. But otherwise, the ride quality is terrific. We used the Mercedes over the Christmas holidays to ferry a variety of relatives from house to house. It's perfect for that type of job, but three adults in the rear may feel a bit cramped, even though it has more leg and shoulder room in the rear than its predecessor. He: The E320 is so sure-footed, you almost forget sometimes that this is a rear-wheel drive car. Considering that it weighs more than 3,600 pounds, it's surprisingly nimble. The one time I was really glad we had the Mercedes was the night Phil and I drove his friend Zak back home to Jackson County in a freezing drizzle. It was so bad, the expressway was closed in some places and there were a number of cars in the ditch. The Mercedes never faltered or lost its footing. At ti like that, it's reassuring to have antilock brakes and electronic traction control. She: There are so many good things to say about the Mercedes, but I keep coming back to the way it looks. We had a smoke silver paint job on our test car that cost an extra $685 and that may appeal to some people. But I almost ran off the road recently eyeballing a jet-black E320 that was just stunning. It's really moving away from the stodgy old Mercedes look of the '70s and '80s. He: I always knew you were a romantic at heart. I just never thought it would be a Mercedes that would capture your fancy. 1996 Mercedes-Benz E320 Anita's rating: (excellent) Paul's rating: (excellent) What we liked: Coolest cupholder in the business; outstanding safety features; romantic styling What we didn't like: Still priced beyond reach of most consumers; rear seat cramped with three adults; be prepared to pay high insurance premium Type: Front-engine, rear-wheel drive, five-passenger sport sedan. Price: Base, $43,500; as tested, $45,850 (inc. $595 destination charge). What's new for '97: All-new. Standard equipment: Automatic dual climate control with charcoal filter, 10-way power seats with memory, remote locking, AM-FM-weather stereo with cassette, leather upholstery, burl walnut trim, power windows, power tilt/telescope steering column, auto-dimming rear-view mirror, cruise control, integrated garage door opener, carpeted floor mats, cupholders. Safety features: Dual air bags, side air bags, antilock brakes, traction control, slip control (optional), side-impact door beams, antitheft alarm system. Options on test vehicle: Smoke silver paint ($685), glass sunroof ($1,070). EPA fuel economy: 19 mpg city/26 mpg highway. Engine: 3.2-liter six-cylinder; 217-hp at 5500 rpm; 229 lb/ft torque at 3750 rpm. Transmission: Four-speed automatic. Competitors: BMW 5-series, Jaguar XJ6, Volvo 960, Infiniti J30, Lexus GS300. Specifications: Wheelbase, 111.1 inches; overall length, 189.4 inches; curb weight, 3,605 pounds; legroom, 41.3 inches front/36.1 inches rear; headroom, 37.6 inches front/37.2 inches rear; shoulder room, 56.3 inches front/57.1 inches rear. Where built: Sindelfingen, Germany. 12-month insurance cost, according to AAA Michigan*: $1,606 *Rates based on an average family of four from the Livonia area whose primary driver is aged 40 with no tickets who drives 3-10 miles each way to work. Rates reflect multicar discount and, where appropriate, discounts for air bags and seatbelts.
---
People Who Viewed this Car Also Viewed
Select up to three models to compare with the 1996 Mercedes-Benz E-Class.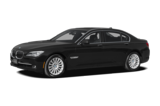 2010 BMW 750
Asking Price Range
$16,706–$36,506
Compare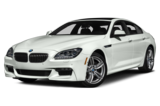 2015 BMW 640 Gran Coupe
Starting MSRP
$78,300–$81,300
Compare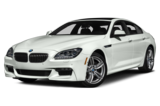 2015 BMW 650 Gran Coupe
Starting MSRP
$89,600–$92,600
Compare
2004 Toyota Avalon
Asking Price Range
$3,571–$9,615
Compare
2014 Cadillac ATS
Asking Price Range
$16,308–$31,888
Compare
2007 Audi A8
Asking Price Range
$7,633–$23,677
Compare
1996 Mercedes-Benz C-Class
Asking Price Range
$1,071–$6,131
Compare
Featured Services for this Mercedes-Benz E-Class