Average Ratings
---
9 out of 11 people recommended this car.
---
The Best Car Ever
by Sandy from Atlanta, GA | April 26, 2016
I bought my 1999 E320 used in 2001 and it had 33,000 miles on it. It was a leased car that was returned at the end of the lease. From the first time I sat in it, and drove it, I loved it. And I still love it today. The car is now 17years old and has 320,000 miles on it. It is the original engine, original transmission, original shocks, and original paint. I am a stickler for routine maintenance. If you maintain a car, it will last a long time. It is identical to the car pictured above. I hope to keep it for another 18 months and then I plan on getting a new E350. By then the car will have close to 375,000 miles on it. The paint is just now beginning to start fading. The interior has held up extremely well too. People get in the car and when they see the mileage they can't believe it. Everything on/in the car is original and still works. The only annoying negative of the car is the relentless "bulb out". Light bulbs burn out very often. But I can deal with that. The best car ever!!
Purchased a new car
Uses car for Just getting around
Does recommend this car
---
1999 Benz e320 Mercedes
by Nate from Dallas, TX | January 24, 2014
In General, the best car I've ever owned. Most roomy for size. Comnfortable to drive. "I love my car" factor high now as it was in 1999 when I got it.
Purchased a new car
Uses car for Transporting family
Does recommend this car
---
Great car for my wife
by Ebert from Atascadero, California | March 19, 2013
The car looked as great as the ad, drove better than we thought and was in great shape. We looked at several other vehicles and settled on the one we went looking for. Great body style, performance and handling. My wife was already happy with her previous E320 and was equally happy we bought the second one. I feel very safe with her driving it and with carrying our kids. I feel safe knowing she is in a safe, reliable vehicle and she looks great in the car. Very stylish.
Purchased a new car
Uses car for Transporting family
Does recommend this car
---
Benzy 99
by Toptoad713 from Hartford, CT | January 30, 2012
Bought with 80kmiles in 2011. For the price you cant touch this car. Still very tight and quiet. Changing out the receiver (by Becker) as it is crackly. Bose speakers seem fine. Overall a sweet ride.
Purchased a new car
Uses car for Transporting family
Does recommend this car
---
Exceptional Build Quality, Safety, and Reliability
by Mercedes First Timer from Denver, CO | October 21, 2011
We purchased a 1999 Mercedes Benz E320 4Matic for 23-year-old my nephew. While shopping for the perfect example, I noticed most of them had great service histories and (assuming reasonably well cared for) superior exterior and interior condition. I credit MB for an excellent base product. We chose this model because it met our safety requirements, had 4-wheel drive, and was within our budget (we bought the car for $6K). This example was in pretty much perfect condition -- the only thing we would need to fix are the catalytic converters (car had 127K at the time of purchase). The original cats were giving out. To replace these is expensive -- roughly $1500-2K total for one left and one right side and labor. There are cheaper alternatives but we selected the MB factory refurbished units. Other than this expected problem, the car has been flawless. For a 12-year-old car with 127K miles, it runs beautifully, has a smooth-shifting transmission and tight yet forgiving suspension that always feels spot on. It rides on the highway better than most new cars. My nephew definitely appreciates the looks and all of the comforts of the Benz (heated seats, large sunroof, various electric conveniences, and the air conditioned glove box). We feel good because he is SAFE. Most examples included the optional side-impact airbags and, of course, this car is solidly built with good German steel. You can feel its durability when shutting the door. It is SOLID. We would recommend this to anyone. While parts and skilled labor may cost more, they last a very long time and the car retains value well (at least at this age). We feel we would have no problem selling this car for more than we paid for it. Personally, I recommend avoiding any examples with a tan interior -- this always seems to look dirty and stained. Stick with the grey or black -- much more durable. Also, GOLD versions seemed plentiful -- but not many buyers for this icky (my opinion) color. Many of these will have sun damaged headlights -- don't worry too much. These can be buffed out (professionally) to remove the sun damage and they'll look great again.
Purchased a new car
Uses car for Commuting
Does recommend this car
---
It could be worse I guess...
by AndrewB3 from Greensburg, PA | July 19, 2011
Being only seventeen I could have a worse car, but after giving my 2010 E350 to my sister (Her BMW had an engine failure...) I got this from my dad as it was a car we kept at our vacation home. It is a nice looking car, but Mercedes-Benz could have been a bit more generous in the quality department. Things like the passenger mirror break without any notice, Bulbs burn out every week, and my personal favorite, the car like to make up faults that don't exist via the information screen. The good points do outweigh the cons, however. For somebody like me that drives hundreds of miles a day in rural PA, the car has more than enough power, I see no need to buy a bigger engine. It is also so smooth and comfortable on the highway, and to top that off, I frequently get about 28-32 MPG on the highway. To finalize my review, if you can afford the upkeep on one of these, then get the best one you can find, I can assure you that you will enjoy it for many miles to come.
Purchased a new car
Uses car for Commuting
Does recommend this car
---
Plush, safe vehicle
by Critical Eye for quality. from Charlotte, NC | February 6, 2011
I purchased a 1999 E320 for my wife to drive. This vehicle is vey well built. The ride is comfortabe and quiet, power is good. Reliability is good. Cost to maintain is higher than less expensive cars, however you expect that because the car has more features and cost more than may cars. Safety is very good. Appreance is stylish and clasic. This car is more of a comfort ride than high performance. That was fine for us. If you want a sportier car, the E500 class was designed for that. I purchased an other E class in 2006 and have a 2011 E350 on order now. The E 350 is what the current model is called. I believe that you can buy cheaper cars, but you get what you pay for.
Purchased a new car
Uses car for Just getting around
Does recommend this car
---
Most unreliable Car I've ever owned
by ilsaggio from Ft. Lauderdale, Florida | July 4, 2010
My Mercedes-Benz E300-TD drove beautifully, was very comfortable, and cost me a fortune in repairs. I loved the car when nothing was wrong with it, but then again there always seemed to be something that required taking it to a mechanic. I've never owned a car that had as many mechanical problems as this car had.
Purchased a new car
Uses car for Just getting around
Does not recommend this car
---
Self Service 1999 E430
by colink from OK | June 12, 2010
Buying used and doing the normal service items yourself makes this car an absolute bargain. Driving a really comfortable, solid, capable car for the price of a 5 year old Malibu. Watch out for leaking cam covers, worn suspension components (ball joints) and collapsed engine mountings. I drive 40 miles each way to work on the freeway and get average 23mpg. Much less in town
Purchased a new car
Uses car for Commuting
Does recommend this car
---
my 11th benz
by r from north carolina | July 12, 2009
This was my first ill experience with a benz diesel. I purchased this car in 2003 with 41,000 miles from the original owner with all up to date services and records. At 68,000 miles I had to replace the belt. At, 73,000 miles, the fuel injector lines had to be replaced. they changed these lines from steel to plastic..what were they thinking. At 84,000 miles there were a/c repairs. At 100,000 miles the transmission went out. My last diesel went for 387,000 miles with anly an a/c repair (85 300td). The performance of the engine is great, the turning radius is unbelievable. the cabin is very roomy. This car is equiped with orthorpedic seats. A really nice feature. While this car really handles well, looks good. The idea that all these repairs were required before their time is unsettling. The transmission thing really takes the cake. $2,800, plus labor. This is just over the top and unfortunately will be my last Benz.
Purchased a new car
Uses car for Just getting around
Does not recommend this car
---
People Who Viewed this Car Also Viewed
Select up to three models to compare with the 1999 Mercedes-Benz E-Class.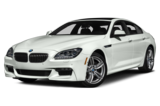 2015 BMW 650 Gran Coupe
Starting MSRP
$89,600–$92,600
Compare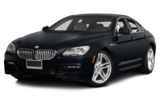 2013 BMW 640 Gran Coupe
Asking Price Range
$33,881–$55,621
Compare
2014 Cadillac ATS
Asking Price Range
$16,236–$31,920
Compare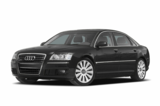 2006 Audi A8
Asking Price Range
$6,243–$19,415
Compare
1998 Mercedes-Benz C-Class
Asking Price Range
Price Coming Soon
Compare
2015 Ford Fiesta
Starting MSRP
$14,455–$21,435
Compare
Featured Services for this Mercedes-Benz E-Class