OK, all you wealthy dudes contemplating a midlife crisis, listen up. Here's a road-burning hot rod that won't offend Aunt Tillie or cause your ritzy neighbors to roll their eyes. For the paltry sum of $50,000, you can drive a 275-horsepower wunderkind that accelerates like a rocket and handles like a bobsled, all the while looking like any standard-issue sedan from the Mercedes-Benz E-class. Powered by a fresh, new all-aluminum V-8, the E430 was unveiled in January to replace the former V-8 model, the E420. This engine also motivates the new ML430, which is the V-8 version of Mercedes' wildly popular sport-utility vehicle, and the CLK430 sports coupe. The V-8 is a pretty trick piece of engineering, producing more torque at a lower RPM than the previous V-8 because of a two-stage intake system. It propels the nearly 2-ton E-class sedan to 60 miles per hour in just 6.4 seconds. And, using three valves and two spark plugs per cylinder, it also meets the standards of a low emissions vehicle and turns in decent gas mileage. In other words, it's an engine that's politically incorrect and politically correct at the same time. Just the thing for those midlifers who want to be unabashedly irresponsible, but in a responsible way. As well as being fast off the line, the E430 gobbles up the highway miles as if they aren't even there. On the freeway, 75 miles per hour feels like you're just crawling, as you roll quietly along thinking, "Why don't WE have Autobahns?" I wish I could have sampled its natural cruising speed, which is probably well above the century mark. All day long. Oh, well. Now, the V-6 version of the E-sedan is no slouch, with its 221-horse engine. But the V-8 is just the icing needed for this cake. Smooth, quiet, responsive, it inspires boundless confidence with its effortless performance. Of course, the eight does cost about $4,000 more than the six. But in this rarefied price range, that's shopping-spree cash. The five-speed automatic transmission delivers the power with precision, enhanced by a computerized shifting system that monitors the driver's behavior and road grades, and adjusts its shifting accordingly. I wasn't crazy about this system, though, feeling more as if the tranny was trying to second guess me than work with me. I found it hard to anticipate downshifts, often experiencing an unpleasant moment's lapse between hitting the throttle to pass and having anything actually happen. The ride is stiffer than that on most luxury cars, such as the E430's competitor, the Lexus LS400, or the Cadillac Seville, Lincoln Continental and Infiniti Q45. That's fine for handling, which is excellent, but drivers used to a plusher ride might object to road noise and expansion-strip rumbles on concrete surfaces, as well as the occasional jounce. On the other hand, the suspension will easily soak up the rough stuff, such as potholes, without the Benz losing its poise. There's also an optional sport-suspens ion package that firms things up a bit more, with better handling to match. The speed-sensitive rack-and-pinion steering also may feel heavy to luxury-car drivers, but once you get used to it, you'll find it quick and precise. The firm suspension and tight steering add to the confidence level in fast cornering. The sedan may feel heavy as it barrels into a curve, but it will stay level and balanced. The interior is usual E-class stuff, conservative and businesslike, with easy-to-read gauges and good-looking wood accents. While the sedan is a midsize, part of Mercedes' medium range of cars, the interior is surprisingly commodious, with lots of headroom and a good back seat that's fit for three normal humans. What I really like in here is the tremendous amount of leg and shoulder room for an oversize driver (like me). The power seat glides back forever, and the steering wheeladjusts telescopically to match. At 6-foot-6, mostly legs, I'm not always real happ y with automotive legroom, but the Mercedes seems to be the best in all its models, except the little SLK sports car. What I don't care for is the hard perch provided by the leather seats. I know, these will break in and be soft and molded to the driver's personal derriere, but I drove a new Mercedes and I got sore. Although the interior space is expansive, trunk space is another story. It's fine for grocery getting and other such domestic chores, but it's really pretty small for, say, a week's vacation for four. Compared with its competitors, the E-class needs a trunk-space transfusion. These complaints may seem like small change, but when you spend this kind of money on an automobile, you might want it to be pretty near perfect. Naturally, the E430 is fully equipped with safety features, including side air bags, anti-lock brakes, advanced traction control and a new electronic braking system, called Brake Assist, that actually shortens emergency-stopping distances by sensing a panic stop and quickly applying full braking force faster than any driver could. Options on our tester included a $900 CD changer to complement the superb stereo system, a rain sensor that automatically adjusts wiper speed to rainfall and an $1,100 glass sunroof, expensive but appreciated. Behind the wheel, you can enjoy your secret rebellion, while your passengers enjoy the ambience. Just remember, we don't have Autobahns, but we do have traffic cops. 1999 Mercedes E430 Vehicle type: Five-passenger, four-door sedan, rear-wheel drive. Base price: $50,600. Price as tested: $53,340. Engine: 4.3-liter V-8, 275 horsepower at 5,750 rpm, 295 pound-feet of torque at 3,000 rpm. Transmission: Five-speed automatic. Curb weight: 3,640 pounds. Length: 189.4 inches. Wheelbase: 111.5 inches. EPA fuel economy: 19 city, 26 highway. Highs: Engine power. Build quality. Handling. Lows: Hard seats. Trunk space. Premium price.
---
People Who Viewed this Car Also Viewed
Select up to three models to compare with the 1999 Mercedes-Benz E-Class.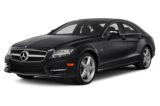 2014 Mercedes-Benz CLS-Class
Asking Price Range
$32,279–$67,907
Compare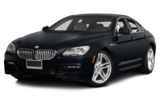 2013 BMW 640 Gran Coupe
Asking Price Range
$33,965–$55,681
Compare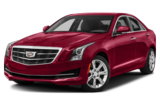 2015 Cadillac ATS
Starting MSRP
$33,215–$51,435
Compare
2002 Mercedes-Benz C-Class
Asking Price Range
$1,587–$9,187
Compare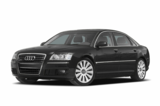 2006 Audi A8
Asking Price Range
$6,286–$19,354
Compare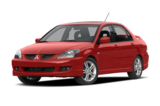 2004 Mitsubishi Lancer
Asking Price Range
$1,486–$6,134
Compare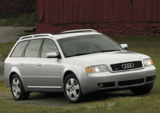 2003 Audi A6
Asking Price Range
$2,016–$8,028
Compare
Featured Services for this Mercedes-Benz E-Class