Words I associate with Mercedes-Benz: reliable, quiet, comfortable, classy, engineered, solid. A word I have not associated with Mercedes-Benz: fun. Until now. I have met the 2000 E55 AMG in all the guttural glory of its 349-horsepower engine, its pin-you-back-in-the-seat thrust, its 0-60 in 5.7 seconds launch time, and I can say this about this five-passenger sedan: FUN. Outside, it does not look radically different from the previous E-Class design. Same four lights peering ahead; same puckered look to the grille. But the fenders have been made more aerodynamic; the bumpers have been integrated into the bodywork; and the nose has been dropped just under an inch. Subtle changes that make it look less boxy, far sleeker. Inside, comfortable leather seats - buckets up front, 10-way adjustable, three-position memory - with broad, firm bottom support and fat, sure lateral trim, hold you tight for the ride. The back seats are essentially two buckets with a hump in the middle for a third passenger. From the driver's seat, the view is excellent: just a hint of the end of each fender and that three-pointed star-in-a-circle looming at the end of a hood you cannot see and acting like a sight. Gauges are crisp and simple: temperature and time (Why do manufacturers keep sticking clocks behind the wheel where only the driver can see them?) are added to tachometer, speedometer, and temperature gauges. At center dash, three horizontal lines of controls operate many of the car's features: on top is a hodgepodge that includes switches for the heated front seats, the wipers for the headlights, the rear-seat headrests (it drops them), central locking, and towing. Below that is climate control with separate controls for each front-seat passenger and below that, audio and telephone controls. Steering controls for audio and telephone are an option. Front-seat adjustments are located in each passenger door; buttons to raise and lower a sunscreen for the back window, or to open the trunk, are located just behind the floor shift. One annoying bit of ergonomics was the location of the cruise-control stem on the steering wheel just above, and on the same side as, the stem controlling wipers and turn signals. Reach out in the dark to flip the turn lever and it is possible to resume cruise control at its last set speed. They are too close together. Interior storage - door bins, glove box, center console, dash - is quite good and even the cup holder at center console, rising and unfolding like a mechanical hand, is an unexpected touch since I've found cup holders in most German cars to be signs of reluctant concession on the part of manufacturers rather than a heartfelt desire to help us sip coffee in our cars. The ride, of course, is smooth, stable, and quiet. The car bursts from the line, its torque is tangibly strong at 3,000 r.p.m., and by the time you reach that you know there is something special about this engine. Because then you realize it can get loud - big, American loud, rumbling, pushing you back in the seat. The sound emanates from a 5.4-litre, SOHC, 24-valve V8. It's got twin-spark ignition, two plugs per cylinder, and individual cylinder control of fuel spray. In a week of mostly highway driving - some of it pretty aggressive - the E55 got just under 20 miles per gallon. The driver-adaptive five-speed automatic transmission can be used manually, clicking left and right in the drive position. Set in winter mode, it starts the car off in second gear to avoid slippage. Under way, you've got a lot going on - for you. Automatic Slip Control and Electronic Stability Control combine to keep you moving where you intend to go. ASC senses drive-wheel slip and brakes the slipping wheels or cuts back on power until the slipping stops. ESC, monitoring steering, acceleration, yaw, individual wheel speeds, and brake inputs, senses what the driver trying to do. It can apply brakes individually to wheels or reduce power to correct oversteer or understeer. This makes for a stable yet nimble cruise in and out of highway traffic and for tight, firm grip through sharp corners at speed. Adding to the ride's stability and comfort, the front suspension is independent double wishbone, with antidive devices, stabilizer bar, gas-pressurized shocks, and coil springs. The rear features independent, five-arm, multilink suspension with antilift, antisquat, stabilizer bar, gas-pressurized shocks, and coil springs. The AMG wheels are big 18-inch beauties, front and rear, capped with ultra low-profile high-performance tires. The ABS assists by braking front wheels individually and rear wheels together (for stability). The Brake Assist function that goes with it senses when you are putting on the brakes in an emergency and beats you to the punch, applying maximum boost to the braking. And if all this does not save you from the fact of a crash, the airbag system deploys. It's got full airbags up front and side bags in all four doors with multichamber "curtains" that pop up in a severe side-impact crash and cover the windows. Besides the E55, the new E-Class includes an array of variously powered sedans, a station wagon, and the option of all-wheel drive on select models. Prices range from around $47,500 to upward of $70,000. Nice touches Put the E55 in reverse and check your outside mirrors. They turn inward and go down so you can see your rear wheels as you back up. Then they return to their original position. The rear window sun shade that goes up and down at the touch of a button. Annoyances The center-seat front armrest. It's too far back, and you have to lean back to get your elbow comfortably on it. The exterior mirrors should be just a bit bigger. I wasn't confident that I was seeing all I should be seeing.
---
People Who Viewed this Car Also Viewed
Select up to three models to compare with the 2000 Mercedes-Benz E-Class.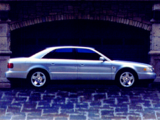 1999 Audi A8
Asking Price Range
$1,008–$7,512
Compare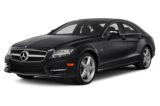 2014 Mercedes-Benz CLS-Class
Asking Price Range
$32,297–$68,057
Compare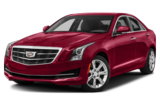 2015 Cadillac ATS
Starting MSRP
$33,215–$51,435
Compare
1996 Mercedes-Benz C-Class
Asking Price Range
$1,006–$6,138
Compare
2007 BMW M6
Asking Price Range
$20,093–$35,865
Compare
1998 BMW 528
Asking Price Range
$25–$6,309
Compare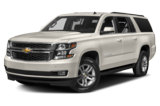 2017 Chevrolet Suburban
Starting MSRP
$49,915–$67,730
Compare
Featured Services for this Mercedes-Benz E-Class