Average Ratings
---
26 out of 31 people recommended this car.
---
Waste of Money
by Matt from Florida | July 2, 2015
Got this car with 40k miles thinking it was a great deal! wrong.. this car was the biggest mistake ive made. with 40k miles im already having problems with some of the gears getting stuck while im driving.. the only way to fix it is to pull over and restart the car. and recently ive been experiencing ignition problems. where the car wont start, leaving me stranded. its happened 2 times already forcing me to call AAA to tow me back home. Then Mercedes cant seem to find an issue with it when i take it in, but still charge $200 just to look at it. in my opinion dont waste youre time or money on this car..
Purchased a new car
Uses car for Just getting around
Does not recommend this car
---
Well worth the money
by A Real Review from Florida | March 5, 2014
I see reviews on here about the valve issue. That is HOGWASH - there is a part that could go bad on the top drivers back side of the Engine. It is a 50 dollar part and is called a valve position indicator takes 10 minutes to replace. I did have to fix a severed wire which caused the trunk not to open and the third break light not to work took me ten minutes to fix ( was previously done by Mercedes Tech - (SHABBY SLOPPY Work) All in all this is a excellent luxury car - save the money and do maintenance yourself. The car is an awesome deal for a 60K car now selling for 12 to 15K with reasonable miles 80K ish Love the ride, and options.
Purchased a new car
Uses car for Commuting
Does recommend this car
---
320CDI
by Fuad-NH Bosnia from Manchester,NH | October 18, 2013
I'm very happy with my 2006 320CDI. There is so much torque, it's hard not to get a speeding ticket!! Passing people is fun. Consumption depends on how you drive it: City 27 mpg Highway 37+mpg. +/-5 miles depending on your driving style. (that's with winter tires) I managed to get 611 miles out of one tank, but I'm sure I could easily get over 700 miles if I only stay on the highway!! My favorite, features are: Navigation which is also displayed in the speedometer if you choose so, the privacy curtain :), and basically all the other power options from memory heated seats to one touch window and roof operation. This car will also tell you when your brakes are hot :), just in case you decide to climb Mt Washington :). The interior is nicely designed and plenty of lights make it look cool and interesting. Ohh not to forget, the remote entry has a nice beep/flash and not the traditional creepy horn that wakes up the whole neighborhood when opening or closing your car/trunk. The trunk is well designed and huge. Cons: No Bluetooth(should be standard in my opinion), HID lights are not standard, and cooled seats!! You'll need a menu to switch from miles to kilometers(it should be one button), same applies to checking your Oil :). There is no need to reinvent the wheel, and some things are meant to stay the way they are. Cup holders(German problem #1 lol) The cup holders are OK, but if you use them, the arm rest is almost gone. Smartphone/sunglasses compartment is too small for iPhones and all other larger phones! Have fun in your diesel's :)
Purchased a new car
Uses car for Having fun
Does recommend this car
---
CDI
by diesel man from Wilmington North Carolina | June 26, 2013
Have had 6 Mercedes diesel. This is by far the fastest and quietest one I have ever owned. Gets 28-30 mpg around town and has gotten 40 plus on the highway. Just seems to loaf along on the highway. Does not use any oil as of yet. Just a pleasure to drive. Would recommend especially if you drive a lot.
Purchased a new car
Uses car for Just getting around
Does recommend this car
---
Simply in love with this girl
by Classy Cars Show Off from Silver Spring,MD | March 19, 2013
I own a 2000 dodge durango nicknamed Rusty cause the body started rusting from the trunk. I just had a new baby boy and decided to transport him in a classy car. This is fund to drive, a 7 speed bad girl. 'Catch me if you can' she says on the highway! I can see enjoying her for years to come. Rusty is jealous but I will keep him for seriuos snow storms until further notice.
Purchased a new car
Uses car for Transporting family
Does recommend this car
---
I've allways wanted a Mercedes
by SD from Cape May,NJ | December 2, 2012
It is a beautiful car, it is big it is 4-matic, is the 06 model that I got with 80K. It runs smoothly, only the GPS is out dated. Otherwise I am very happy with my purchase.
Purchased a new car
Uses car for Commuting
Does recommend this car
---
Update from 12/2009 Review
by Diesel Guy from Philadelphia | September 21, 2012
I wrote about how much I love my 2006 E320CDI Diesel in December of 2009, when the car probably had about 50,000 miles on it (I bought it used at around 36,000 miles in May of 2009). Well, here we are almost three years later and I still love the car. It now has almost 108,000 miles and it drives and handles as well as the day I bought it. The diesel engine is nearly indestructable, reliability (knock on wood) has been great, and the highway crusing is smooth and safe. One big surprise is this car has surprising pick-up, it takes a split second for the turbo to kick in, but then the car just takes off (and leaves a very evil, but satisfying, black cloud of diesel smoke behind you). I love this car and look forward to it taking me to 300,000 miles and beyond.
Purchased a new car
Uses car for Commuting
Does recommend this car
---
Horrible Reliability, Fantastic Power and Ride
by E500 Owner from Austin, TX | September 5, 2012
Do not buy the E500. It is a fairly uncommon car, and anything that can go wrong will go wrong. I had to replace the Sensotronic brake reservoir which was not covered by warranty because it was not the actual control. This is about $1,000 repair. I had to replace the entire fuel tank, replaced multiple gaskets, the A/C has frozen up, the transmission once got stuck in 6th gear. The mercedes service person knows me by name. The ride and handling on this car is superb, but expect repair bills north of $2,500 per year... this is not including tires, brakes, etc.
Purchased a new car
Uses car for Commuting
Does not recommend this car
---
Don't bother - a reliability nightmare
by Former MB lover from New York, NY | April 18, 2012
With 40,000 miles on the car, it's falling apart. The bad part is when you start looking at the car's symptoms, you find that many people have the same issue. A sample of minor issues: driver's seat starts to squeak really early every time there is weight shift and no - not overweight. Driver's side & passenger side air vents stop adjusting, whatever holds the air flow wheel in place breaks, which allows the inside to shift and the gears to separate. Want to fix it? High cost since to get those vents out a lot of components from the dash need to be removed. Major problems - Tranny! That's right, there apparently are some valve components in this car that consistently break down at around 40,000 miles. This is our fourth Mercedes (first one bought used) and I don't think we'll be getting another.
Purchased a new car
Uses car for Transporting family
Does not recommend this car
---
Buyer beware
by Wilmington Benz from NC | March 26, 2012
I purchased a 2006 Mercedes Benz E350 in June 2011 for my wife with only 46,000 miles on it. Since that time we have had to replace the driver seat power motor and four end caps in back of the motor that were leaking oil onto the exhaust. Please do yourself a favor before purchasing any late model Mercedes Benz and read about the balance shaft problem affecting about 700,000 of their engines. We learned a very hard lesson when we got a check engine light that turned out to be the codes 1200/1208 for the balance shaft failure. The balance shaft sprocket wears out prematurely requiring a complete engine removal/replacement to change the $90 part that was manufactured with improperly hardened metal. Mercedes has known about this problem since 2007 and has not offered to replace them when they fail. It costs $5,000 to $7,000 for the repair at Mercedes dealer. Mercedes Benz USA refuses to accept responsibility for the faulty part and leaves the owner stuck with fixing their mistake. Shame on you!! Mercedes Benz Please save yourself some heartache and buy a BMW or a Lexus instead like I should have done. It is a shame because the E350 has such impressive styling, looks and grace but they will all cost you in the end.
Purchased a new car
Uses car for Transporting family
Does not recommend this car
---
People Who Viewed this Car Also Viewed
Select up to three models to compare with the 2006 Mercedes-Benz E-Class.
2017 Audi A6
Starting MSRP
$47,600–$67,600
Compare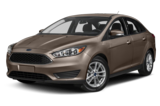 2016 Ford Focus
Starting MSRP
$17,225–$23,725
Compare
2009 Hyundai Genesis
Asking Price Range
$7,051–$18,367
Compare
2010 Nissan Altima
Asking Price Range
$6,177–$13,797
Compare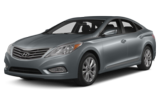 2012 Hyundai Azera
Asking Price Range
$12,969–$20,425
Compare
2012 Mercedes-Benz C-Class
Asking Price Range
$9,487–$32,627
Compare
2004 Honda Accord
Asking Price Range
$2,799–$9,055
Compare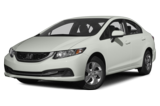 2015 Honda Civic
Starting MSRP
$18,290–$26,740
Compare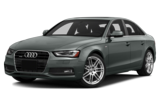 2014 Audi A4
Asking Price Range
$19,846–$32,942
Compare
Featured Services for this Mercedes-Benz E-Class