It's time to talk diesel. The catalyst is the Mercedes-Benz E320 CDI turbodiesel sedan.

The E320 has a distinctly German personality. The ride is firm, the handling is tight, and the brakes are powerful. But it's the diesel engine that makes it feel most like a European Mercedes.

The diesel E-Class is an excellent example of why diesels are so popular in Europe. The engine has a fuel mileage rating of 23 city and 37 highway. With 369 pound-feet of torque, it scoots to 60 miles per hour in 6.6 seconds.

In years past, diesel engines were often criticized for being loud, sooty and crude. Those days are long gone, and today's diesels are clean, relatively quiet and about 20 to 30 percent more efficient than a gasoline engine. They also emit less carbon monoxide and carbon dioxide than a gasoline engine, although the levels of nitrogen oxides and unburned

hydrocarbons are higher. Oxidation catalysts in the exhaust system and exhaust gas recirculation bring these figures back in line.

A diesel engine is the powertrain of choice in Europe. European diesel fuel is lower in sulfur than the fuel sold here, but that is changing. The Environmental Protection Agency has mandated that low-sulfur diesel fuel be available through retailers by Oct. 15. With higher-quality fuel, more companies, especially European ones, will import diesel engines.

In 1893 in Augsburg, Germany, Rudolf Diesel invented the engine that now bears his name. It was a single cylinder powered by peanut oil, and his engine won a grand prize in 1900 at the World's Fair in Paris. In 1912, Diesel said "the use of vegetable oils for engine fuels may seem insignificant today, but such oils may become, in the course of time, as important as petroleum and the coal tar products of the present time." Now, nearly 100 years later, those words reveal Diesel's visionary thinking.

Biodiesel is fuel made from soybeans, rapeseed or even recycled fryer oil. As an alternative to fossil fuel, biodiesel could one day lead us to trucks and buses that are powered with a blend of biodiesel fuel made from soybeans, rapeseed or even recycled fryer oil.

Last weekend, Audi won the 12 Hours of Sebring with a V-12 diesel-powered sports racer, a car that will compete in the 24 Hours of LeMans in France in June.

The 3.2-liter, inline six-cylinder engine in the E320 has four valves per cylinder, dual overhead camshafts and a common-rail direct injection system. Direct injection sprays fuel into each cylinder instead of into an intake manifold.

Mercedes also uses a variable nozzle on the turbocharger and a water-cooled intercooler.

Mercedes discovered that injecting a small quantity of fuel twice in advance of the main injection smooths the combustion process and reduces noise. The CDI is only slightly louder than a gasoline engine.

The beauty of a diesel engine is its ability to generate higher torque than a gasoline engine. Torque is the force responsible for turning the wheels and moving the vehicle, so a vehicle with high torque accelerates quickly. The E320 steps away from a stop with considerable authority.

The five-speed automatic transmission adapts to the driver's style. It also holds gears longer while climbing or descending hills. It can also be shifted manually.

The test car's cabin was warm and inviting, due in large measure to the woodgrain trim that was sprinkled across the dash, console and door panels. The seats are firm, and those in front, particularly, provide good support. Rear-seat legroom is adequate but not overly generous.

Price

The base price of the test car was $51,050. Options included metallic paint, leather seats, heated front seats and bi-xenon headlights. The sticker price was $55,715.

Warranty

Four years or 50,000 miles.

Engine: 3.2-liter, 201-hp 6-cyl.

Transmission: Automatic

Rear-wheel drive

Wheelbase: 120 inches

Curb weight: 4,160 lbs.

Base price: $51,050

As driven: $55,715

MPG rating: 23 city, 37 hwy. At A Glance

Point: The diesel engine gives the E320 strong acceleration and good fuel economy. The engine is quiet and clean, with no soot from the exhaust.

Counterpoint: Diesel fuel is not available at every station, so you have to refuel well before your gauge gets to empty.


---
People Who Viewed this Car Also Viewed
Select up to three models to compare with the 2006 Mercedes-Benz E-Class.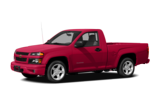 2008 Chevrolet Colorado
Asking Price Range
$5,752–$18,784
Compare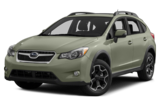 2015 Subaru XV Crosstrek
Starting MSRP
$21,595–$24,795
Compare
2006 Hyundai Tucson
Asking Price Range
$3,386–$10,566
Compare
2012 Mercedes-Benz GLK-Class
Asking Price Range
$18,353–$30,289
Compare
2008 Acura MDX
Asking Price Range
$10,179–$22,063
Compare
2015 Lincoln Navigator
Starting MSRP
$64,285–$67,860
Compare
Featured Services for this Mercedes-Benz E-Class