NEW YORK -- Poverty is greatly overrated. So is what is construed as "just-folks" normalcy. Both conditions are heralded only by people who don't have access to lots of money.

In a word, Paris Hilton is right. It is better to be rich, even if you are not much of anything else. Money at least gives you the opportunity to try to become something better.

The theory is crass. But it is nonetheless true, as evidenced by anyone confronted with big medical bills, or a choice between driving an economy car or a 2008 Mercedes-Benz E550 sedan for a week.

Most of us would do what I and my associate, Ria Manglapus, did. We chose the E550. The choice was as logical to us as choosing a more expensive health insurance policy that covers nearly everything, as opposed to selecting one designed to leave a patient in lifelong penury.

If you have access to the best, you go for the best. We had access to the E550. We took it, drove it everywhere and didn't feel the least bit guilty.

But here, the term "best" requires more definition. We're not talking about "best" as in fastest, most powerful or in having the most precise handling. People coming to the E550 with those expectations will be a tad disappointed -- perhaps enough to suffer buyer's remorse, complicated by a severe case of BMW envy.

The E550 sedan, available with rear-wheel-drive or Mercedes-Benz's all-wheel-drive 4Matic system, is fast. But its forte is not the kind of racetrack speed and handling that makes aficionados of performance cars drool.

The E550 has power -- a 5.5-liter, 382-horsepower V-8. But it is more of a plush highway cruiser than a speedster. It is a pamper-mobile, an elegantly crafted work of supple leather and burl walnut veneer meant to isolate driver and passengers from the harsher realities of the outside world.

Climbing into the E550 is akin to walking through the doors of an exclusive condominium. Its sleekly designed exterior, accented by a wide, five-slot grille and other judicious brightwork, looks special. It makes you feel special. When ensconced in the womb of its rich interior, you feel safe for reasons having little to do with the car's many safety features.

It is an attitude, the notion that someone somewhere cared enough about an automobile to put it together, piece by piece, in such detailed, expert fashion. You get the idea that, maybe, the E550's makers also cared as much about the people the car would transport. It's a good feeling.

We only wish that Mercedes-Benz would stop confusing tradition with craftsmanship. The two are not the same. Craftsmanship speaks to the attitude of creation, the care invested in the thing made. Tradition speaks to the manner in which something is made -- how it is laid out, much like a living room in the front of the house or a master bedroom on the second floor.

In that regard, the Mercedes-Benz tradition of laying out its instrument panel, its gauges and levers, needs a critical update. As presented here, they are something of a counterintuitive, ergonomic disaster.

Ria put it best. "The cruise lever is too close to the signal lever." she said. "Whenever I pull the signal lever, I find myself going on cruise."

Can Mercedes-Benz give us a better arrangement? We think so. We believe the company can give us a completely modern instrument panel without destroying what its long line of E-Class cars are all about: excellent craftsmanship, comfort, safety, good road performance and reasonable fuel efficiency, and the feeling that, at least when you are behind the wheel, it is very, very good to be rich.


---
People Who Viewed this Car Also Viewed
Select up to three models to compare with the 2008 Mercedes-Benz E-Class.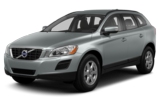 2013 Volvo XC60
Asking Price Range
$19,767–$35,175
Compare
2014 Infiniti QX60
Asking Price Range
$26,668–$40,220
Compare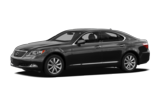 2009 Lexus LS 460
Asking Price Range
$15,373–$29,817
Compare
2008 Saab 9-5
Asking Price Range
$2,701–$12,225
Compare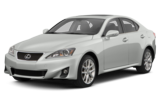 2013 Lexus IS 350
Asking Price Range
$25,612–$33,152
Compare
Featured Services for this Mercedes-Benz E-Class