Average Ratings
---
12 out of 12 people recommended this car.
---
Most reliable car I've ever own.
by Tina from Philadelphia, pa | October 25, 2015
I Have driven this vehicle for about three years and know I up grade it to a newer year and I am more in love with it. I would recommend it to anyone who is looking to buy one. You would not be disappointed.
Purchased a new car
Uses car for Transporting family
Does recommend this car
---
Fast Fun and Comfortable
by Monty from Sacramento, CA | March 18, 2014
This car is awesome, one of the fastest cars I have driven and the ambiance of the engine on full acceleration is breath taking. Unlike other brands this one is also comfortable on curves and uneven pavement. A Beast with comfort as well!
Purchased a new car
Uses car for Transporting family
Does recommend this car
---
Fast & Comfortable SUV
by Month from Roseville, CA | February 24, 2014
The ML63 AMG is awesome, fast, comfortable and sexy with all the extras everyone wants. Chose this car over Porch turbo SUV and BMW X5. This car is probably the finest SUV available on the road. Bought the car new in Aug 2009 and I still love it in 2014.
Purchased a new car
Uses car for Just getting around
Does recommend this car
---
My Mercedes ML350
by benz lover from Birmingham. AL | December 21, 2012
I have only had this car for a couple of weeks but I really like it. I went from a 2012 Lexus RX350 to a 2009 ML. My Ml seem so much tighter and much heavier than theRX. It is comfortable,great looking and drives great! I would have loved a new ML but had to settle for used with 26,000 miles. I am very happy that I found this one through Cars.com Thanks!
Purchased a new car
Uses car for Just getting around
Does recommend this car
---
ML 320 CDI Bluetech
by ML Daily Driver from South FLorida | March 28, 2011
This vehicle is comfortable,good on fuel, and reliable. aside from being fast and and easy on the eyes the styling updates from the 06//07 model year make it a gorgeous vehicle wether its sitting in the driveway or on the highway. Currently I'm getting around 560 - 600 miles to the tank of fuel mixed city and highway. averaging 80 MPH. My unit is equipped with premium 1 & 2 packages. the only option I'm missing (wish it had)would be the airmatic and the HID lighting. the radio with ipod integration is awesome the only downside to the unit is the Voice commands. Maybe i haven't spent enough time for it to train me. This Benz is truely a blast to Drive and is a great value compared to the Hybrid model.
Purchased a new car
Uses car for Commuting
Does recommend this car
---
Great Car
by J from Chicago | March 8, 2011
Very happy with my purchase. The only drawback is gas milage. The interior is very luxurious and the SUV drives like a luxury car.
Purchased a new car
Uses car for Commuting
Does recommend this car
---
Excellent SUV!
by Mary from | February 17, 2010
It is an amazing ride. Smooth, comfortable, and full of features. Excellent for long trips. I have it for 3 months now and I would not change it. I test drove other Luxury type SUV and I got more for my money and nothing can compare to it.
Purchased a new car
Uses car for N/A
Does recommend this car
---
diesel ML Bluetec ROCKS
by hood star luv from Chapel Hill NC | January 29, 2010
The more I drive it the more I just love it. The ML 350 Bluetec is a diesel that runs clean and quiet. I do love that little purr and put the window down to listen for a minute. The dual heat/air is good for us and the seat heaters I will never be without from now on. Nav is agreat thing and dvd plyers in back. It feels just a bit heavy from the stop but has plenty of power, very sensitive steering and breaking. I never speed but at 80 it feels like you are going 60 , so smoooth and steady.
Purchased a new car
Uses car for Commuting
Does recommend this car
---
Excellent Performer
by FireworksPete from Chicago | October 28, 2009
We have owned a ML320 for about 1.5 months now and are quite pleased with it. The overall exterior styling is quite pleasing and not too flashy and looks sleek and athletic. The interior is well appointed and comfortable. The driver display is crisp, clean and unconfused. The COMMAND system's crystal clear and bright display is one of the best I've ever seen in a vehicle. The interface takes a bit of getting used to but becomes 2nd nature after a little use. HVAC controls are intuitive and easy to adjust. (I also usually get heat within 60 seconds of starting the vehicle on a cold day) As far as performance goes, it is a very good performer. Low end torque is impressive and when you put your foot down, the 7 speed transmission provides an invisible hand that presses you back in your seat, even when passing from 70 mph. It is also quite happy to burble along at 35 in almost complete silence when driving around town. Fuel economy is quite impressive. My usual around town take is about 22-24 mpg. Just took a trip down from Chicago to Virginia and back. Had high headwinds and rain on the way down (about 750 miles) and averaged 24.5 mpg overall, including several hundred miles of mountain roads. On the return with no winds the average was 27.5 mph. Mind you this is at 75 mph. The 25 gallon fuel tank means we are going over 500 miles before the low fuel light comes on. Just don't let the tank run out completely or you'll have to have the whole system drained. I give this vehicle 4.5 stars over all. There are some things that I think should come standard in a $50,000 SUV such as an auto-dimming rear view mirror, but you can't miss the forest for the trees. This is an incredible vehicle and I'd recommend it to anyone, hands down if you want a car with good fuel economy, a nice interior, and an engine that should last you 300,000 miles and still be going strong.
Purchased a new car
Uses car for Just getting around
Does recommend this car
---
I look forward to driving the ML350
by Love to Fly from Los Angeles | July 25, 2009
The 2009 ML350 2WD is my daily driver. We also have a "08 CL550 and 06 Porsche 997. Because my other 2 vehicles are really 2 person cars (even the CL), I wanted a comfortable, stylish crossover. The '09 ML-350 is a better value in my opinion than the BMW X5. I also think the X5 is looking a little dated. The interior of the X5 may be a little higher quality, but the ML-350 has a more comfortable ride. The absolute best value is the 09 Pilot 4WD Touring at about $40k. I simply have had too many Honda's over the years and wanted something different. I did not consider the Audi, Lexus or any other choices. My 4 favorite cars brands are Mercedes, BMW, Porsche and Honda. I bought the 2WD version because I just don't need 4WD. I purchased the Premium 1 Package. I only wished it had backup sensors. The Premium 2 package was not worth $6000 additional to me. The ML I ordered has most of the features that I wanted (except the backup sensors). The ML navi system is the best yet. The sound system in the ML is really nice. The bluetooth works perfectly. The ride is smooth but a little sloppy in hard turns. The ML is REALLY quiet. The "leatherette" interior of the ML is a little on the weak side in terms of "visual" quality. The braking is a little too soft for my taste.I love the ML styling and my wife likes to drive the ML. She especially likes the ease of use of he navi. I got a great deal on the ML and have had no buyer remorse. My only regrets are that my wife thinks I should have bought the Premium 2 Package. Oh well.
Purchased a new car
Uses car for Commuting
Does recommend this car
---
People Who Viewed this Car Also Viewed
Select up to three models to compare with the 2009 Mercedes-Benz M-Class.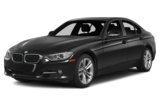 2015 BMW 328
Starting MSRP
$37,500–$41,950
Compare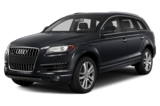 2014 Audi Q7
Asking Price Range
$35,364–$52,324
Compare
2012 Land Rover Range Rover
Asking Price Range
$30,134–$57,874
Compare
2014 Lincoln MKT
Asking Price Range
$20,174–$43,370
Compare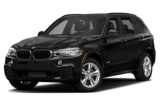 2014 BMW X5
Asking Price Range
$32,832–$63,172
Compare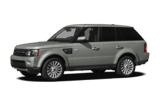 2012 Land Rover Range Rover Sport
Asking Price Range
$26,964–$48,216
Compare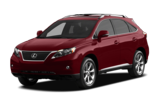 2012 Lexus RX 350
Asking Price Range
$20,966–$33,786
Compare
2012 Acura MDX
Asking Price Range
$21,231–$33,547
Compare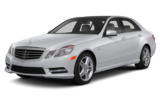 2013 Mercedes-Benz E-Class
Asking Price Range
$19,926–$47,378
Compare
Featured Services for this Mercedes-Benz M-Class